A Serial Killer's Guide to Life (2019) – Film Review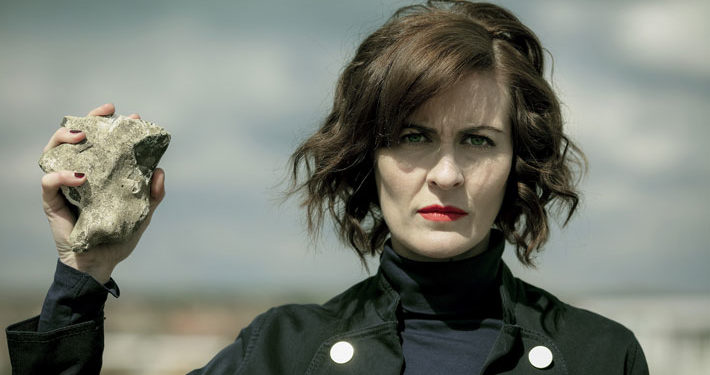 Director: Staten Cousins Roe
Cast: Poppy Roe, Katie Brayben, Ben Lloyd-Hughes
by Roger Crow
Self help gurus eh? Getting rich by telling people what they want to hear. It's fine if you need that affirmation and are willing to pay for it, but there's so many of them out there, using NLP or whatever to reboot your life.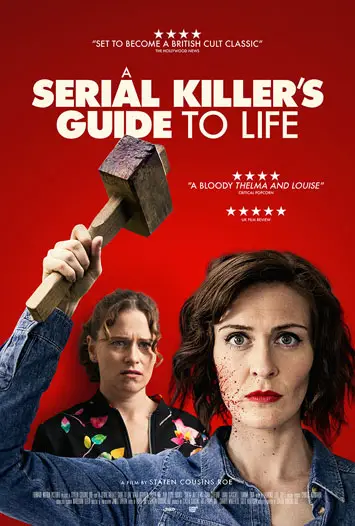 If it works, great, but it's a subject ripe for parody, so little wonder this offbeat new British comedy drama has such rich subject matter to mine.
It could also turn Poppy Roe into the hottest new talent since Phoebe Waller-Bridge. Her new film is described as "Sightseers meets Thelma and Louise", and certainly echoes those classics.
"Skilfully constructed"
Thanks to a fine cast, including Olivier Award-winning Katie Brayben, Ben Lloyd-Hughes and Fleabag's Sian Clifford, and assured direction by Staten Cousins Roe, the whole thing ticks over beautifully.
The plot is simple enough: a self-help addict who cares for her unstable mother unwittingly finds herself on a killing spree with her unhinged life coach. Cue tree-hugging campers and other new age-loving incidental characters.
Once you get past the obvious comparisons with Sightseers, the movie takes on a life of its own. It's skilfully constructed and is bound to attract a cult following in the months to come.
Great films and TV shows often rely more on the unsaid than good dialogue, and Team Roe do a fine job on that front. The random looks between the lethal anti-heroines are more effective than any speeches.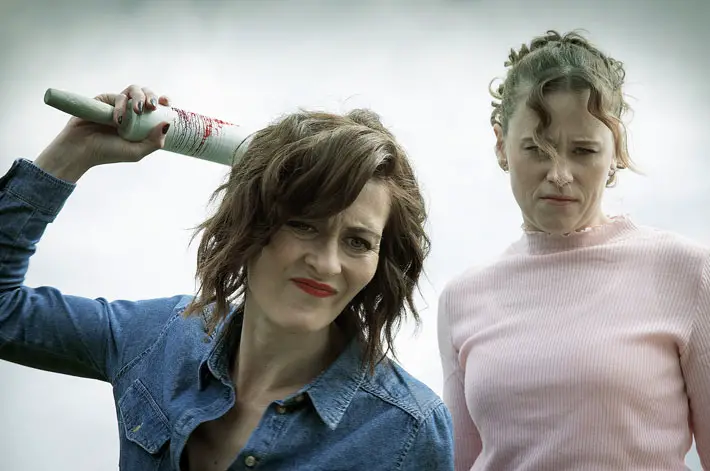 "Twist"
A lot of films cop out at the end, but this hits just the right note. There's a twist during the finale which echoes a cult film from the 1990s; if I tell you it'll spoil the surprise, but as someone who's seen every trick in the book, I rarely got the urge to turn off.
At a little over 80 minutes it's the perfect length, and as good as the rest of the cast are, Poppy, who also edited the £30k movie, is blooming marvellous. I cannot wait to see what she and husband Staten Cousins Roe do next.
Highly recommended.
A Serial Killer's Guide to Life is streaming now