A Mighty Wind (2003) – Film Review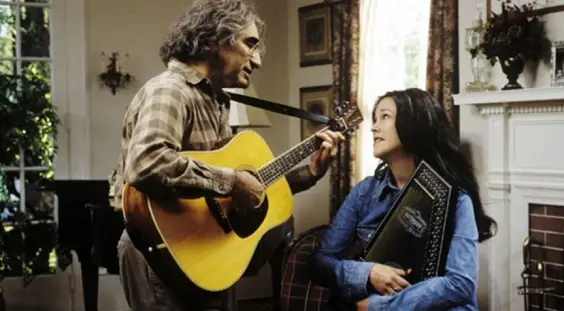 Director: Christopher Guest
Cast: Michael McKean, Harry Shearer, Eugene Levy
Certificate: 12A

by Matt Callard
Billed as the folk scene This is Spinal Tap and although three quarters of The Mighty Tap make up A Mighty Wind's Folksmen trio, this is a mellower, sweeter beast than that particular, if you will, rockumentary.
It's an affectionate send-up. Guest is something of a folk aficionado and the film pokes gentle fun at the scene's middle-of-the-road stuffiness, its middle brow congeniality and its seemingly unshakeable lack of cool. But it chooses not to tear it all asunder à la Spinal Tap.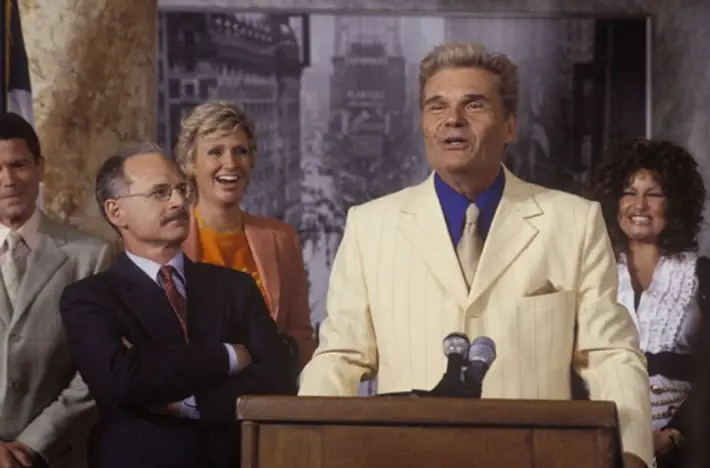 "A sublime comic ensemble supply smiles aplenty"
Guest's usual sublime comic ensemble supply smiles aplenty with subtle interplay, quirky mannerisms and observations, rather than delivering giant belly laughs and quotability. But make no mistake, these are super-skilled performances.
Dialogue is neatly improvised and the skits unerringly accurate. This probably isn't everyone's idea of a chuckle-some two hours – if you're looking for a comedy hurricane you won't find it rattling here – but for those who like their laughter sweet and smart there's still a 'Mighty Wind A-Blowin'' here indeed.
8/10