Heartthrobs: A History of Women and Desire by Carol Dyehouse – Review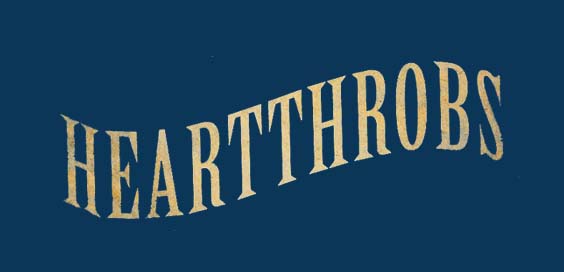 By Rachael Popow
From Lord Byron to Justin Bieber, there have been plenty of male pin-ups over the past 200 years. But while some romantic heroes are still appealing decades or even centuries later – well hello, Mr Darcy – others have lost their allure.
Carol Dyhouse's book Heartthrobs: A History of Women and Desire looks at trends in fantasy figures across fiction, film and pop, and explores what they say about female lives and social attitudes.
She finds that in the 1920s, sheikhs were all the rage for women who wanted a taste of the exotic, even if, in a last-minute twist, it turned out that the brooding, foreign heroes were really the long-lost sons of English lords. However, after the Second World War, when it seems that many women were fantasising about domestic stability rather than adventure, it was handsome doctors that sent pulses racing in a slew of medical romances.
And even now that women are encouraged to be surgeons rather than just dream of marrying one, some romantic archetypes still linger, as the success of Fifty Shades of Grey and Twilight proves.
It
's a big subject to tackle in such a slim book, and it might have been interesting to expand on some of Dyhouse's ideas, such as her theory that while previous generations may have been ready to swoon over fictional heroes, they were much more pragmatic when it came to finding a real-life mate.
"Sympathetic approach"
However, Heartthrobs is at its strongest when it focuses on romantic novels. Dyhouse looks back at some of the bestsellers of the past, drawing attention to forgotten and overlooked writers. Among those featured are Mills and Boon's Violet Winspear, whose own story was in many ways inspirational.
A working-class woman from an impoverished East End background, she left school at 14 and worked in factories before finding success as an author. However, in 1970 she caused controversy with an interview in which she said that her heroes 'must be the sort of men who are capable of rape'.
It was a startling statement then and it's arguably even more shocking now, but Dyhouse explores the attitudes and context behind it, which is typical of her sympathetic approach.
As the book reminds us, there have always been critics ready to ridicule entertainments aimed at females. And while Dyhouse does gently point out some of the more outlandish elements of romantic fantasies, this fascinating, entertaining book is never dismissive of the women who have created or enjoyed them.
'Heartthrobs: A History of Women and Desire' by Carol Dyhouse, £20, Hardback, Oxford University Press