The Chain by Adrian McKinty – Review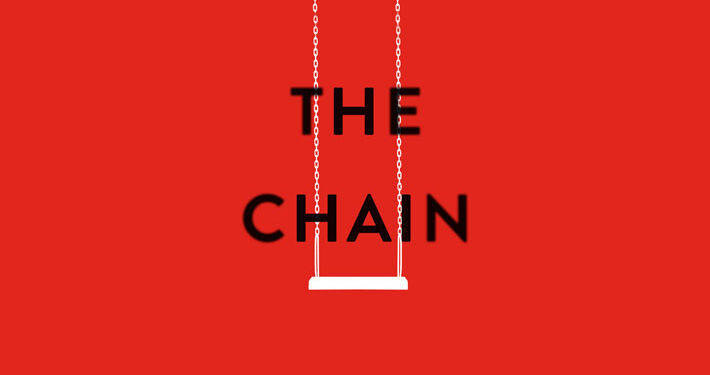 By Sarah Morgan
It's been dubbed 'the must-read thriller of the year' and initially it's easy to see why. Few books have grabbed me by the throat as quickly; perhaps producing work as gut-wrenching and compelling is something authors do when they're in the last chance saloon.
Sadly, the story couldn't hold on.
Northern Ireland-born Adrian McKinty had won awards for his novels in the past, but they weren't making any money. In fact, he was broke, working as an Uber driver and bartender to boost his family's waning coffers when he decided to give up writing for good.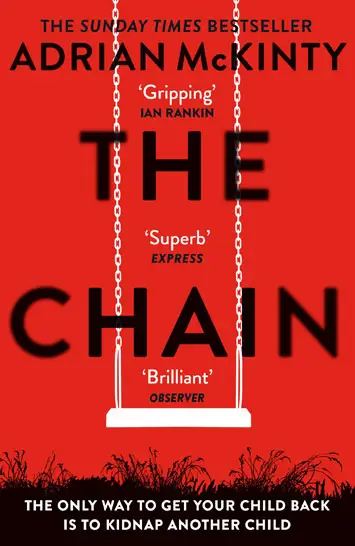 A call from Don Winslow's agent Shane Salerno changed all that. He persuaded him to continue with an idea McKinty had had inspired by the chain letters he'd come across in his youth and exchange killings in Mexico, when a person swaps themselves for a kidnapped loved one.
Two years later, The Chain was published to great acclaim; it's since won the Theakstons Old Peculier Crime Writing Novel of the Year and the film rights have been snapped up.
"Compelling stuff"
It's easy to see why producers were falling over themselves to turn it into a big-screen thriller – McKinty writes in a cinematic style, painting pictures with words across the page. Setting the tale in America probably helped too.
At the centre of the story is Rachel, a single mother battling breast cancer whose daughter Kylie is kidnapped while waiting for a bus. Rachel then receives a chilling call telling her that if she wants to see Kylie alive again, she must not only pay a ransom, but kidnap another child – she is now part of The Chain, a money-spinning enterprise dreamed up by psychotic twins.
The first half of the book is at times very disturbing and upsetting, but it's compelling stuff as it deals with Rachel's desperate attempts to be reunited with her child and the psychological fallout involved in suffering such a trauma.
But then the tale loses its way. It turns into a rather contrived revenge thriller in which Rachel and her heroin addicted former brother-in-law-turned-lover decide to hunt down those behind The Chain and bump them off.
This plot turn simply lacks credibility – it's unbelievable that Rachel, whose body is breaking down on her, has the mental and physical strength, not to mention the combat skills, to hunt down two devious criminal masterminds on their home turf and put a permanent halt to their activities.
It's such a shame, because the first half really does live up to all the hype. Perhaps this is one instance in which Hollywood can improve on the book.
'The Chain' by Adrian McKinty is published by Orion, £8.99 paperback