An Interview With Actor, Michael Paré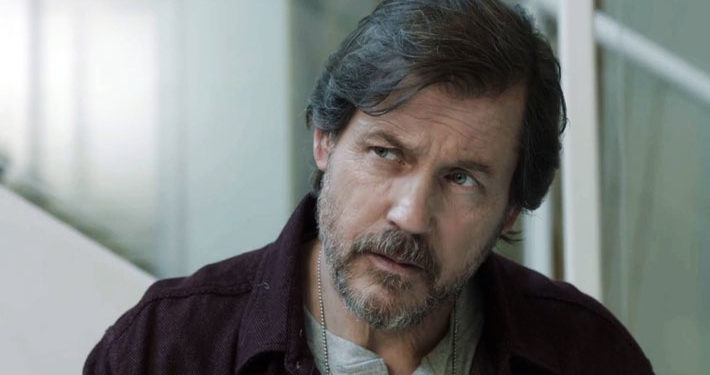 by Roger Crow / @RogerCrow
Actor Michael Paré talks about his new horror movie Reborn, and discusses decades of working on films such as Eddie and the Cruisers, and Streets of Fire…
Hi Michael. How have you been coping with lockdown?
Oh I'm okay. In the business you spend a lot of time alone either in a hotel or at home waiting for the phone to call. I run, I don't drink or get high or smoke. I'm pretty healthy. I read and I've been baking… baguettes. If you can make your own bread and soup you can live a long time.
I enjoyed your new film Reborn. How did you get involved?
John Penney (executive producer) was partners with a guy I worked with, another director Brian Yuzna, who wrote Honey I Shrunk the Kids. We spent three months in Indonesia making a horror film, and he gave John my contact. (Director) Julian (Richards) sent me the script and it kind of went from there. It was a lot of fun to work on. I like horror-sci-fi. A great genre, and it had a great cast. It was just amazing, and Julian and I got on right away because he knew I wasn't going to make a mess of anything. I know the character and it's a great story.
"A really impressive group of people"
And great to work with Barbara Crampton?
Oh yeah. What a great girl. Right after that or just before it we did The Puppetmaster: The Littlest Reich. She's another horror icon; professional; excited. It was a great experience. And Kayleigh (Gilbert) was amazing. So focused.
I love Streets of Fire. What are your memories of working on that 1984 rock and roll fantasy?
Oh gosh. I was so young and so inexperienced. I remember almost every day. I was in Australia working on a period piece. My agent sent me the script and said 'You've got this. You're going to do this'. I went from Eddie and the Cruisers, which was a really arty thing, and this period thing from the 1920s. I get to Hollywood and it's this enormous production. There was Diane Lane and Rick Moranis, who are like big stars, and (director) Walter Hill and (cinematographer) Andy Lazslo. It was a really impressive group of people, and I was 24 years old!
It would be nice to see your character Tom Cody in a sequel?
Yeah. I spoke to Walter Hill and Larry Gordon about it, and they just don't know who owns the rights. Which is odd because… come on guys. You made it. It would be a phone call to make to figure out who owns the rights. But nobody knows so they don't wanna do it I guess. Somebody tried to do a sequel and they didn't have the rights so consequently they couldn't release it."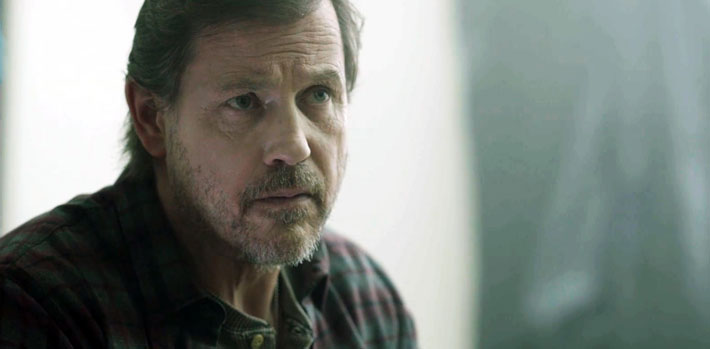 "Once you start playing leads it becomes a whole lot of fun"
You've been incredibly prolific. Have you had a day off in the past 35 years?
(Laughs)  I think somewhere along the line, I was going to make the movies that people wanted to get made. Instead of saying: 'I want to make some abstract, obscure little story'… I want to adapt Long Day's Journey Into Night in outer space. I think it's important to feed the audience. We are entertainers. We are in the entertainment business. I go to the Actor's Studio and work on classic theatre there; it's good to stay in shape as an actor. Jason Robards said: 'If you're going to pay my mortgage and put my kid through college, I'll only do the movie you want me to do. But if you're not, I'll only do the movies that are getting made'.
What's your favourite film or films you worked on?
There's about 20 I loved working on. There were some that were fun to make in exotic locations and stuff like that. You meet a lot of wonderful people. My first time where I moved from being a supporting actor in a TV series, Greatest American Hero. I had a contract to do 17 out of 22 episodes for two seasons. I thought that means I only come on for one or two days per episode, which is really not much, but when I did Eddie and the Cruisers, I got bumped to leading man, and I was still only 23 years old. Once you start playing leads it becomes a whole lot of fun.
Final question: if you could give yourself a piece of advice at 20, what would it be?
Don't get married so often (laughs). Or if you do, don't get divorced so often. I've been married for 27 years; I have a great son and everything is fine, but it took me the early part of my career to realise that it's all about the work, and appreciating and relaxing into it.
'Reborn' will be available on Digital Download from 4th May and DVD from 11th May