A Walk in Rodley Nature Reserve, Leeds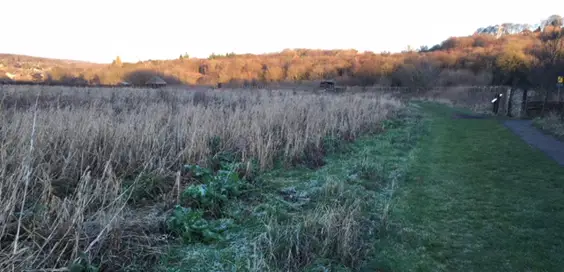 Leeds Beauty Spot Trek
by Matt Callard
When Yorkshire Water decommissioned a treatment plant in a tucked away basin of land, just four-miles from Leeds city centre in 1993, the company expressed a wish for the land to be developed as a nature reserve. By July 2000, after an extraordinary man-made makeover, Rodley Nature Reserve opened to the public.
In it were four wetland areas, specifically created to attract and assist migrating birds along the Aire valley flyway, and a few hides to attract twitchers. By 2009 dragonfly ponds were added, alongside wildflower meadows, a coppice and a bird-friendly crop field – basically, six acres of seeded land farmed as a bird feeding station and their very own all-you-can-eat buffet.
Today, there's a fish pass built on the River Aire to assist salmon, lamprey, trout and eels bypass the high weir, a butterfly bank, educational trips and plenty of interactive stuff for the kids, all adding up to one of the most well-managed and surprising areas of green and water in West Yorkshire.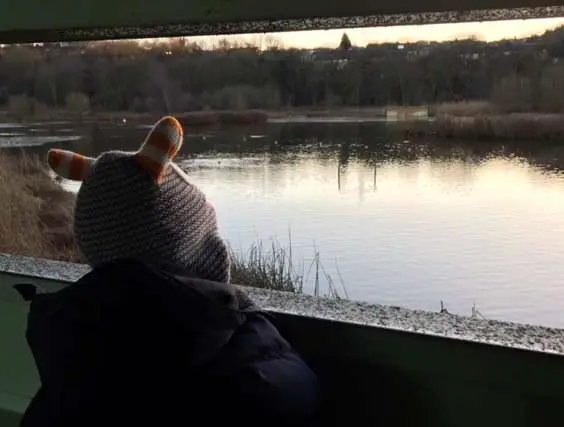 "Sample the hides"
For walkers too, it's a treat, whatever the time of year. Family-friendly and mostly wheelchair accessible, the flat paths circulate the wetlands and are dotted with hides, gazebos and scores of bird boxes in the managed woodlands.
It will take you an hour to ramble the route, but you're best advised to take your time, sample the hides, enjoy the ponds, take a wander through the coppice to 'The Manager's Garden' and enjoy a hide that looks out onto a managed area designed to attract garden birds.
Directions, really, are perfectly simple and newcomers will find their own way with ease. But, for the record, when you turn into the reserve from the A657 ignore the parking there and drive over the canal swing bridge and follow the slow road into the reserve. Park in the next car park over a second bridge and walk down the only available road.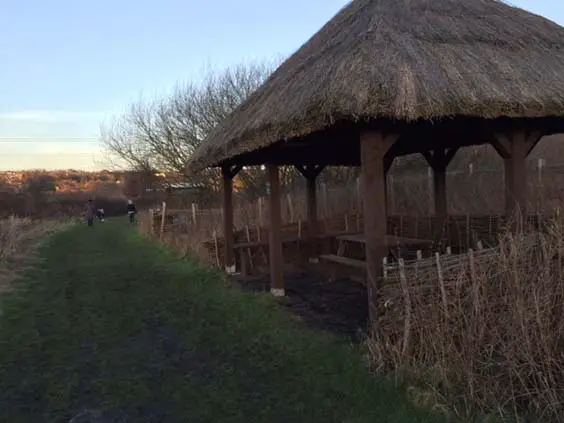 "Full circle"
At the first hide on your right, your decision is to carry straight on towards the old pumping station or take a right to circle the wetlands. This anti-clockwise route is best as you'll end up at the welcome refreshment area after about an hour.
There are options to go 'off piste', including a river walk, should you wish and there's all sorts of info and educational stuff en route, including some entertaining 'frog boxes' for the kids to open and peer inside. No frogs, alas, on our trip – but plenty of creepy crawlies inside to keep them squirming.
Of course, you'll spot all sorts of birdlife on your way. We saw cormorants, linnets, water rail and coal tits without too much effort. Don't forget to take a trip through the coppice, decked out with 'Animal Hotels' – logpile houses for smaller critters – and on to the 'Manager's Garden' before completing the full circle back to your car.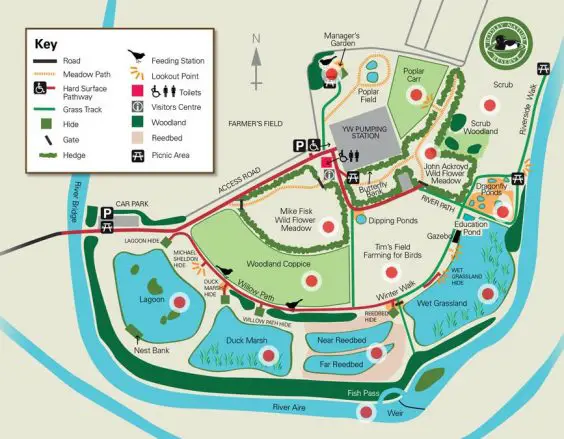 Need to Know:
Rodley Nature Reserve, LS13 1HP.
By Car: Approaching from the A6120 Leeds Ring Road take the A657 into Rodley (Brown tourist sign). Continue through Rodlry for 0.5 miles and turn left (Brown tourist sign) on the access road. Entrance is across the canal swing bridge.
Opening Times: March-October 9am-5pm; November-February 9am-4pm.
For more info call 0113 2040441 or visit rodleynaturereserve.org