Thornwick Bay Haven Holiday Park – Review
By Glynis Sullivan, September 2023
The 'Sea of Caravans' stretches from Bridlington to Whitby and beyond.  This North Yorkshire coast makes my heart sing as it is so beautiful and unspoilt.  Walk the Yorkshire Wolds and see the beauty or stop at the Thornwick Bay Haven Holiday Park and enjoy the activities or just walk to your hearts content from this idyllic base.
The caravan is a style of holiday that doesn't suit everyone but thousands of people – old and young – love the freedom of self-catering and being out and about in the fresh Yorkshire air.
Thornwick Bay, a Haven Holiday caravan site, goes from strength to strength due to the fact that they price their caravans to suit your budget but do not overprice their holiday breaks. The selection of standard, silver or gold caravans gives you plenty of choices for size or prices.
Haven has over 38 sites for you to choose from and whether you want to be a visitor or owner – yes you can buy one of the beautifully appointed caravans for your use all year round – there is a site for you.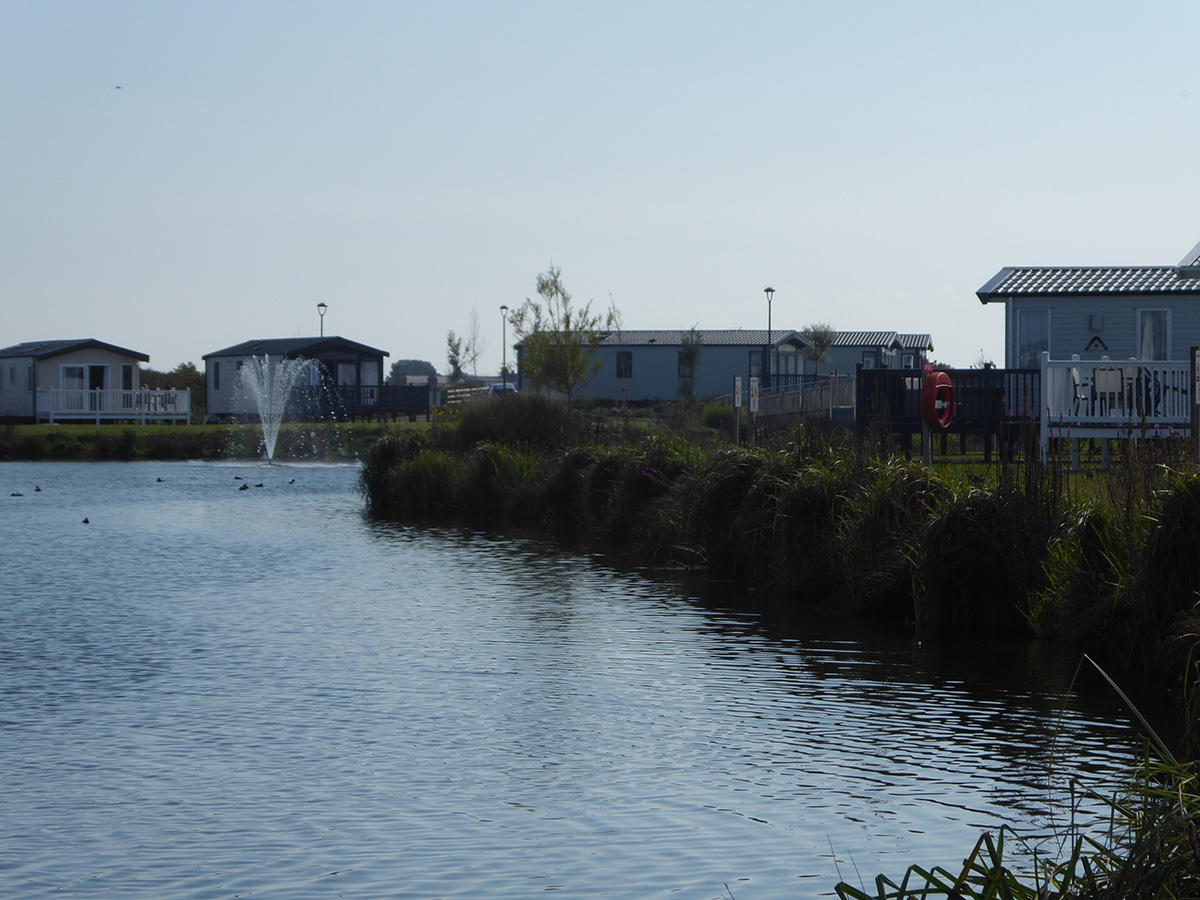 "Beautiful surroundings"
The site is very secure and checking in or out is done by number plate recognition.  Thornwick Bay is a huge location with lots of caravans spread in the most beautiful surroundings.  We were on the Lake side, a beautiful lake with lots of wildlife.  Other sites back onto fields or woodland.
There is a fishing lake which is just outside the camp gates with a charge of approximately £7 per day and bait and tackle are available at the little shop most mornings.
The caravan site has a shop which is very well stocked for all your needs.  The restaurant and bar has a choice of food for all tastes.  There is entertainment for the children in the arcade and a theatre for family evening entertainment.  There is also a lovely swimming pool for you to enjoy, and a booking system is in place to stop overcrowding.
The caravans are large and spacious, with a seating plus dining area.  Two bedrooms, one with a double bed and ensuite toilet and shower and another for children with two smaller beds plus another shower room with toilet facilities.  We had a Silver category caravan and many things were provided, except food. The caravans are plentiful but the scenery around Thornwick Bay is what visitors come to see.  The North Sea rolls into a beautiful unspoilt bay and then leads you to Flamborough Head with its iconic lighthouses.  Filey is a very popular place for visitors and the town appeals to  many regular, repeat visitors.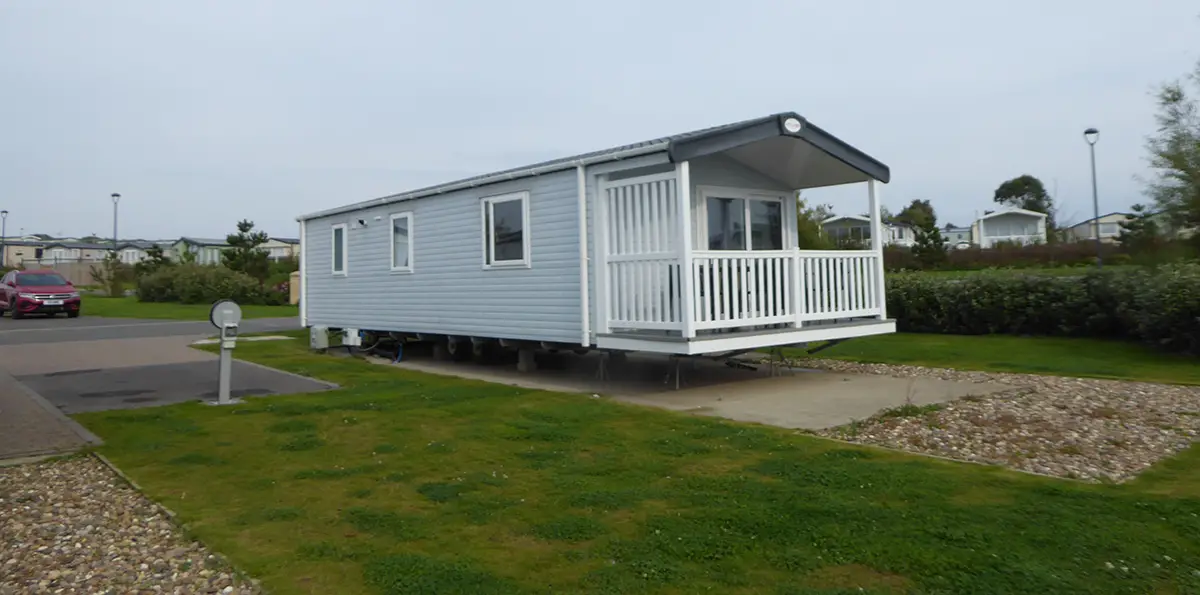 "Soaring gannets"
Visit Bempton Cliffs with its soaring gannets and sea birds that perch precariously on the cliffside.  The noise of the gulls is remarkable and to watch them is a very popular pastime for many visitors.  Get lunch or just a cup of tea at this calming, gentle place and, if you are really lucky, you may even see a whale.
Bridlington and Scarborough are a short drive away which gives you the pleasure of experiencing different towns with their own personalities.
Thornwick Bay is a good base for seeing the North Yorkshire Coast and having the chance to recharge your batteries and enjoy some downtime with your friends and family.
Thornwick Bay has Caravans and Chalets to rent.  Prices vary from the standard caravan to the Gold category caravan. With five grades of caravans available one will suit your budget. Dog-friendly caravans are also available. Signature caravans have a guaranteed view of the lake or the sea. Haven.com