Four Thoughtful Christmas Gift Ideas For Your Loved Ones
As the winter months approach us with great speed, we feel confident there will be some people reading this and beyond who are beginning to plan their Christmas celebrations. Following what has been a challenging eighteen or so months for us all, we do not doubt that many are looking forward to spending time with family, friends, and loved ones. After the lack of celebrations last Christmas, you might find yourself in a position where you want to make this Christmas the best one yet. You are certainly not alone, for we and many others undoubtedly feel the same.
Understandably, there might also be some people out there who wonder how they can make this Christmas the best one yet, while also navigating some financial challenges. Giving and receiving presents is not the be-all and end-all of Christmas, but it is certainly something that we enjoy during the festive period.
Suppose you are on the lookout for present ideas, as many of us are at this time of the year. You have found yourself in the right place at the right time. Detailed below is a list of Christmas gift ideas for those looking to make an impression on their loved ones. Thoughtful gifts go a long way and can be treasured by the recipient for the months and years to come. Read on for more.
Personalised Gifts
When tailoring a gift for a loved one, and when wanting to be thoughtful in your efforts, nothing beats finding something personalised to the recipient's individual likes and tastes. Gifting a present personalised to the individual really shows that you have put a great deal of thought into what you are giving your loved one and shows just how much you know them.
Narrowing down your options to find the right personalisable gift can be the biggest challenge here; there are so many different present ideas out there relating to this type of thing, meaning you are often spoiled for choice. Even those in your life who are notoriously difficult to buy presents for will find themselves overwhelmed with choice.
At the same time, it is worth noting whether there is anything, in particular, your loved one likes; think the likes of different prints and styles, as well as specific brands. From here, you will be able to choose the right gift for them without the risk of purchasing something generic or which they already have.
Personalisable gifts don't just have to be something which can have their name or other details about them on it. This can extend to other gifts too, which takes us to the following section.
Nostalgic Gifts
While we do not doubt that the special someone in your life would appreciate a personalisable gift, there are various others out there that can also have a lasting impact, which will also be a suitable choice for those in search of Christmas gifts.
Photo albums and photo books have become popular present choices throughout recent years, with many opting for these for their loved ones. While there is nothing wrong with having photos on your phone to scroll through during life's toughest moments, there is nothing better than having a physical copy that you can flick through as well.
Not to mention, with gifts like these, you can provide your loved one with something that can be passed through the family should you so wish. What photos you choose to include is entirely up to you; whether you create a photo album dedicated to your family history or to a specific memory in your life, know that this present is one that can't be beaten. Photobox offers a range of options, so you can find unique ideas for your next photobox.
Further to our previous sections, this is not the only way to find a thoughtful yet nostalgic gift for a loved one in your life. If you are buying a gift for someone who is sentimental for years that have passed, there are a wide variety of other gift options you could consider. This includes putting together a hamper filled with all of their favourite childhood snacks or even going out of your way to finding their treasured childhood teddy. While it might appear like a small bit of effort on your part, you can rest assured you will be pleasing the recipient all the same.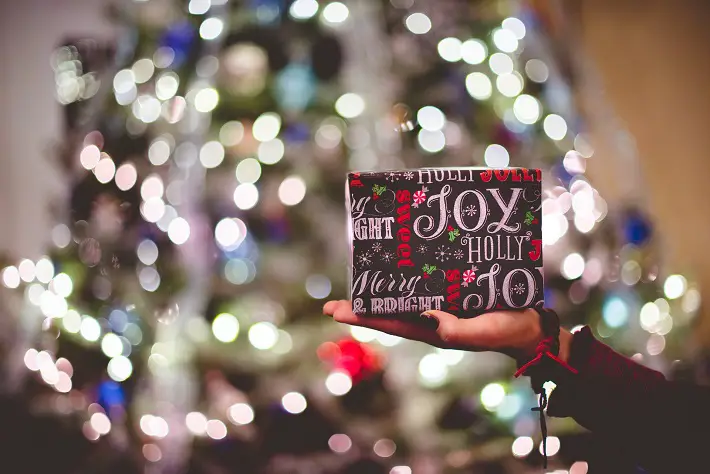 Digital Gifts
We feel we would be right in saying that the last eighteen months have been some of the most challenging and for a variety of different reasons. As a result, some people reading this might be in some financial difficulties and have had to tighten their belts a bit in recent months and weeks.
Suppose you are in this position yourself but still want to give your loved one a thoughtful gift. Firstly, know that you will not be the only person in this position and that there are plenty of options out there for you to choose from, which won't cost a penny!
Particularly if you already pay for a music subscription service, consider creating a playlist dedicated to your loved one. Whether you choose to fill it with songs that remind you of them or moments that you have spent together or create funny sentences with the song titles, the choice is entirely yours.
A gift like this is incredibly thoughtful and one that takes a bit of time to get right. However, while that is the case, the effort will not go unnoticed, and you can go forth knowing this is a touching show of affection, and your loved one will also have a tailored playlist for them to listen to at their leisure.
Non-Physical Gifts
Leading off from the previous section, there are plenty of gift options out there for those who might find themselves on a particularly tight budget. It happens to the best of us, but that does not mean that you or your loved one has to miss out! For the most part, everyone enjoys receiving a gift on their birthday or during the festive season. That being said, there are also plenty of individuals out there who would quite simply prefer the company of their loved ones over a physical gift.
If you were unable to see your loved ones during last year's festive season – as we feel confident most reading this and beyond were – then you will most likely be looking forward to making the most out of the coming weeks. Planning activities for yourself and your loved one's to complete together is one way of spending your time, and what you choose to do is entirely up to you.
Consider gathering all your fluffy pillows and blankets, stocking up on your favourite tasty snacks, and spending a lazy day on the sofa watching films. At the same time, you could opt to get wrapped up and venture out and about in your local area. Spending time with your loved ones is priceless and is a favoured pastime of so many of us.
If you are anything like us, you are incredibly excited for the upcoming festivities that are fast approaching. Regardless of your financial situation or what presents you choose to buy for your loved ones, know that the effort will not go unseen and that you will be feeling festive and merry while surrounded in love in no time.