Simon Evans
Famous Last Words Q&A
Stand-up veteran Simon Evans's latest show 'Genius' is taking to the road following an acclaimed sell out stint in Edinburgh.
The show asks what is genius? Beethoven? Einstein? The Spork? Is it a high IQ? A ruthless disregard for convention? Any ploy used successfully to carry a third pint glass without spilling it?
We asked him ten more questions, including his 'Famous Last Words'…
Last thing you did that made you feel good?
I defended an individual on Twitter whom I felt had become the victim of a mob mentality. I don't think anyone noticed, but in my head I was Atticus Finch.
Last thing you'd want to be doing right now?
Facing an angry mob on Twitter who had noticed that I was defending an unpopular celebrity.
Last night on Earth… What's your poison?
If I really don't have to worry about the hangover or the expense, I would polish off a bottle of Glenmorangie 18yo, with a good friend. Drinking it alone would be sadder than remaining sober however.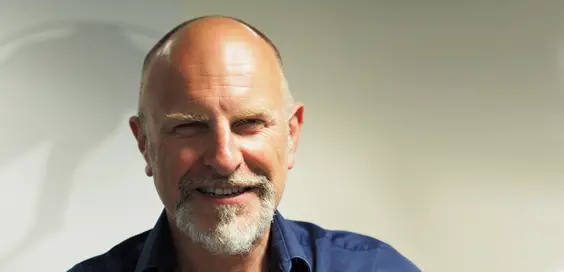 "Strong sense that I was in Heaven"
Last supper… What are you ordering?
The best meal I ever had was the buffet at Boschendal, a vineyard, or "winery" a few hours north of Cape Town. I should like to go there again, and have the blue cheese and leek tart.
Last person you'd want to share a drink with?
I am going to assume you mean this in the sense of, with whom would I share my last drink? The Glenmorangie, as above? It would be Ross Cohen, my oldest and dearest friend, with whom I am grateful to say I do still get to share the odd dram. If you mean it in the opposite sense, there are few people I find so objectionable that I would hate the opportunity to expose them to my charm and persuade them of their errors. I'm not sure I could bear much of Owen Jones' company though.
Last time you shed a tear and why?
I cry quite easily at perfection. Beethoven's late string quartets, golden era Simpsons (seasons 3-9), a loose end that you had assumed the writer had forgotten about, satisfyingly tied up in the dying moments of a great movie or novel, a really great blue cheese and leek tart. Real life rarely provides such moments, but still we persist.
Last refuge… where would you go?
Perhaps Watandleth Tarn, in the Lake District. Lying there one day under a perfect sky (i.e. not clear, but cloud-studded in the manner of nursery wallpaper) after a good five or six hours hike, I had the closest thing I have ever had to a religious experience, a strong sense that I was in Heaven, actual Heaven, the full Hollywood version, like the one Russell Crowe goes to at the end of Gladiator.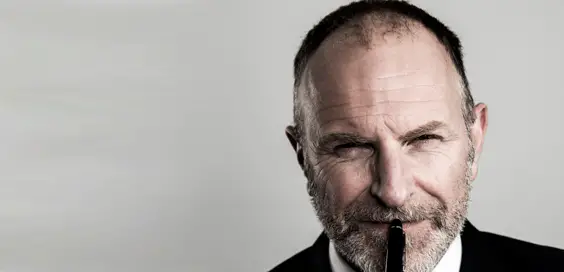 "We are surrounded by the work of goblins"
Last the course… tips on loot, love & life?
Nothing matters. All is flux. Attachment is the root of all suffering. And yet, paradoxically, only by cleaving to some sort of principle and striving for some particular outcome, however arbitrary or (perhaps better) unquestioningly inherited from our ancestors, can we make sense of our time here on Earth. Also, we are surrounded by the work of goblins. Only in nature can we find the balm.
Last but one… random question: Tell us about something that interests you that nobody else knows about. Like Gaelic football… or porcelain.
I am, as time runs out, increasingly, almost hysterically aware of the myriad things that I find fascinating and yet have not taken the time to master in any depth. One is the possibility of town planning on a human scale. It is a discipline, a philosophy really, that a few people I follow on Twitter illustrate and discuss, in particular @WrathofGnon. I find it fascinating, the possibility that the built environment could be sane and welcoming, and not dispiriting at best and violently hostile to the human sensibility at worst, as much of it seems to be. If you would like to see what I mean, without visiting Twitter, Google "Alsace" (images) or read James Howard Kunstler, The Geography of Nowhere.
Your Famous Last Words?
"Oh, go on then. Just the one."
Simon Evans – 'Genius' visits Sheffield Leadmill 3 May,  Leeds City Varieties 5 May, Richmond Georgian Theatre Royal 6 May, Selby Town Hall 11 May, Otley Court House 12 May. For full tour info visit: simonevanscomedianetc.com