How Can a Food Marketing Agency in London Help an Established Brand?
Do you feel like you have an established brand that has its place in the market secured? A lot of business owners can feel like and this is especially true after years of hard work when it comes to advertising and building up a client base.
However, it is important not to get too comfortable. This is a mistake that a lot of brands are making and it means they are losing out on profit. New brands are emerging all the time and this is especially true if you are in the food industry. With every new business comes more competition and while you might rely on your name to do the hard work, this is not always going to mean you come out on top.
If you want to build on your name and grow your brand, there are a few ways you can do this successfully. One way is by working with a food marketing agency in London. With a team of experts behind you, you can take the industry by storm and work hard to get bigger and better. Let's take a look at how they can do this.
Create a Marketing Strategy
A food marketing agency is going to have a team of professionals. In particular, they have years of experience and training, which has allowed them to build up extensive knowledge on the food industry and how things work. In particular, they know the best ways to create a successful marketing strategy even for established brands.
The needs of every business are going to be different. A food marketing agency is going to sit down with their client and listen to their goals. From this information, they will use their experience to create a winning marketing strategy. For example, Ceres PR is a food marketing specialist in London that has worked with major brands over the years. They can work on anything from content creation to brand strategy, allowing you to achieve your business goals. This is something that can make sure your brand stays ahead of the competition.
Look at Competitors
You always have to keep an eye on what your competitors in the market are doing. There is a lot you can learn from them, including what is working in marketing, as well as what they could be doing better or what they have missed out. A food marketing agency is going to do a lot of research before starting a campaign. Indeed, this is going to include looking at competitors and businesses offering similar products and services. This is going to allow the team to gather useful insights on customers, as well as what your brand can do that is different.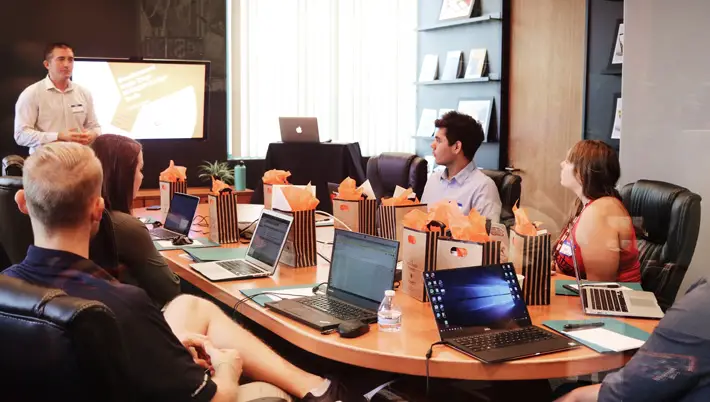 Manage Marketing Campaigns
One of the main reasons why established brands look to food marketing agencies is because they do not have the time to run campaigns themselves. Indeed, it takes a lot of hard work and dedication to run a successful marketing campaign. You have all of the planning stage, as well as moving forward with the strategy. Working on a marketing campaign is not a one-off project and it will require consistency and perseverance to ensure that it is successful.
A food marketing agency has time to dedicate to your brand. With established brands, campaigns may have to be more complex in order to see the results you want. Indeed, an experienced agency is going to know the best ways to run a marketing campaign efficiently and effectively.
Monitor Results
Let's not forget that the purpose of marketing strategies is to produce results. Without this, you are wasting your time. In the case of working with a food marketing agency, you would be wasting your money. But, the good news about hiring a team of experts is that they know how to produce results. Their experience means they have seen it all before and what works for brands. Yet, one of the most important elements of their work is monitoring results. They have the right technology and techniques to monitor the campaigns they implement and ensure they are working. A good food marketing agency is going to be able to report these results to you so that you are kept in the loop.
What's more, since a food marketing agency is monitoring results, they are also going to understand what is working and what improvements can be made. This means they can continually optimise campaigns and try new strategies to reach your goals. In other words, you can constantly improve and this is what can build a great brand.