Solid Foundations Support UK Housing Despite Low Investor Confidence
Investors might be coy when it comes to UK housing at the moment, but there's plenty of positivity elsewhere when it comes to the sector.
Persimmon is one of the UK's largest housebuilders. It's headquarters is in York, and the company has over 30 operating offices and builds homes under its brands Persimmon Homes, Charles Church and Westbury Partnership.
And the company's share price reached a record high shortly before the global pandemic put the world in to lockdown, and subsequently shifted the price back down again.
A spokesperson for CMC Markets said: "Persimmon's [PSN] share price reached a record high of almost 3,300p in February 2020, before halving in a matter of weeks as the spread of Covid-19 rattled investors. By April 2021, the FTSE 100-listed stock was almost back at pre-pandemic levels, but since then has trended downwards to its current price of around 1,884p."
As has widely been reported, since rules have relaxed, house prices have shot into crazy territory. And although Persimmon's results are looking healthy again, investors are only keeping an eye on the market from afar.
The CMC Markets spokesperson said: "Despite near-term uncertainties, the bigger picture remains broadly positive. Last year Persimmon made record profits per house of around £66,000, as the average UK selling price rose to £266,000, and the company was upbeat about the outlook for 2023."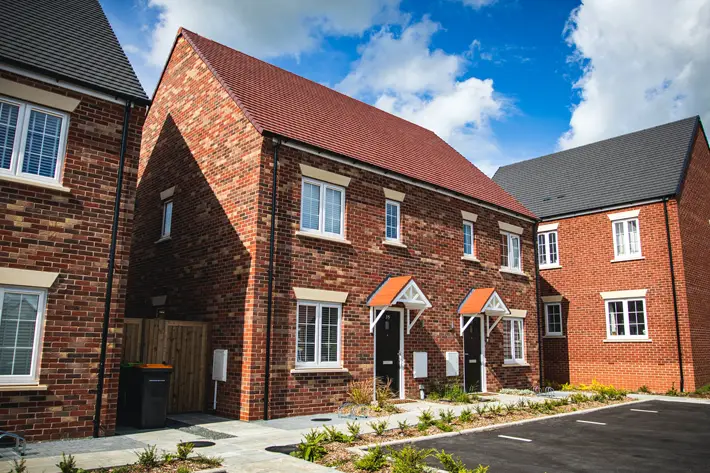 Generally optimistic
Because of this the company looks likely to deliver 4-7% growth and maintain its margins. Supply and demand dynamics are looking good, although investors will be keen to see if this is still the case in the next quarter.
The CMC spokesperson added: "Looking further ahead, bosses appear confident that the outlook will improve, stating in their Q1 update that "the UK housing market remains supportive and the longer-term fundamentals are strong. Demand for new build homes continues to outstrip supply and mortgage availability remains positive". At the same time, they acknowledge the near-term challenges, identifying consumer confidence and interest rates as key concerns."
But why aren't investors chomping at the bit to get involved in the UK housing sector?
We know that demand for houses is completely outstripping supply at the moment, and estate agents who wondered if they'd ever have a business again are thriving. They're actively looking for more houses to sell, so the demand for property is out there.
Perhaps it's fears about the UK economy that investors think will cause the housing market to cool. Build costs have risen between 6% and 8% too, but those have been offset by rising house prices.
Jason Tebb, the CEO of property portal OnTheMarket recently suggested that as more homes are coming to market, the price growth that we've seen since lockdown is likely to slow soon, with prices levelling out.
But what is likely to remain in place is a very healthy housing market, and a continuation of good results for all the major house building companies, even when supply and demand finally balances out.