Reopening Optimism in China Amid Global Stock Gloom
Wall Street fell sharply earlier this week, and Australia and New Zealand fared badly in the markets too. But as they did, a light of financial hope shone out of the Chinese market as they announced changes to international travel rules.
US CB consumer confidence for June fell to the lowest since 2013. The Dow Jones Industrial Average fell 1.56%, S&P 500 slashed 2%, and Nasdaq shed 2.98%.
Tina Teng, Market Analyst at CMC Markets UK suggested that was as a result of "rising rates and surging inflation deteriorated the household outlook, pointing to softening demands." She added: "This bleak economic backdrop sparked a renewed recession fear-led selloff in the US stocks, with the growth sectors leading the losses."
The US Conference Board consumer confidence for June printed at 98.7, down from 103.2 in May. That's at its lowest read since 2013, and suggests that households are under pressure, and spending less due to a not so positive economic outlook.
Reacted well
But elsewhere, China have further eased the quarantine policy for international travellers, and that has fuelled the market in Asia. They've reduced the period of quarantine significantly, mainly by half down to a week, but in some cases even more as international arrivals sometimes faced 'hard quarantines' of up to 21 days.
Tina Teng was balanced in her view of the news, and said: "In addition [to the eased quarantine policy], the commodity prices rebounded on China's reopening optimism, with crude oil jumping 2%, and natural gas up 0.12%. However, the rebound in the energy prices again added to the inflationary worries, sending the broad equity futures lower."
But the markets reacted well to the announcement, with Hong Kong's Hang Seng index swinging from a loss to a gain of 0.8 per cent. And China's CSI 300 index of Shanghai- and Shenzhen-listed stocks went up by nearly 1 per cent.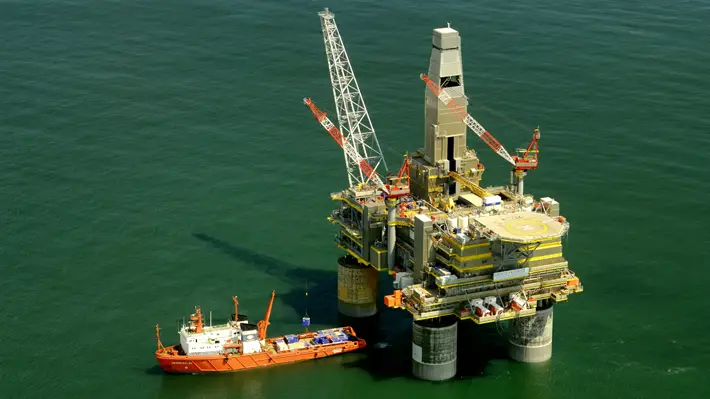 With China's political and financial capitals raising over recent weeks, there was some more good news in Europe. The Stoxx 50 are up by 0.29%, the FTSE 100 up 0.90% and the DAX up by 0.35%. The CAC 40 was also up, by 0.64%.
"Crude oil prices rose on China's easing policy of Covid restrictions," Tina Teng said. "The country reduced the quarantine time by half for international travellers, which boosted the demands outlooks. With OPEC + reluctant to further increase the Cartel's output, the undersupply issues outweighed recession fears amid the upcoming summer season in the northern hemisphere."
Sean Stein, head of the American Chamber of Commerce in Shanghai reacted to the news with cautious optimism. He said: "The State Council's decision is a positive step to help restart cross-border business travel. For this measure to be truly effective, however, we need more international flights and greater capacity on those flights." He added: "We also need local governments to implement the State Council's decision with alacrity."
And Head of the European Chamber of Commerce Joerg Wuttke, welcomed the move, by saying it was a step in the right direction. He also added that he expected restrictions to continue in to 2023. He said: "China cannot open its borders completely due to relatively low vaccination rates," Wuttke said. "This, in conjunction with a slow introduction of mRNA vaccines, means that China may have to maintain a restricted immigration policy beyond the summer of 2023."
It'll be interesting to see if these comments have any further effect on the Chinese markets.