How do you Plan a Destination Wedding in Italy?
Destination weddings are so much more than simply a day of fun and celebration. They offer couples the chance to reconnect with loved ones, create new memories, and get away from the everyday grind. They are also a great way to save money.
Whether it's an all-out beach getaway or a city-center wedding, there's no limit to what you can do. But, planning a destination wedding takes a lot of work.
As many brides and grooms begin planning their destination weddings in Italy, one of the first things they'll likely start thinking about is travel. From deciding where they'd like to stay, to when they'd like to get married, travel planning is something that takes up a considerable amount of time. This includes research, making reservations, researching insurance, planning the logistics of travel, and so on.
The good news is that planning a destination wedding in Italy doesn't have to be time consuming. In fact, you can plan a destination wedding with the help of a wedding planner in Italy.
Why choose Italy for a destination wedding?
There are plenty of great destinations for a destination wedding in Italy. For example, if you and your fiancé live in New York City and are interested in getting married in a beautiful villa, the island of Ischia might be a great place to start your wedding search.
So, if you aren't sure where, to begin with your wedding search, don't worry. You'll still find plenty of great options. Just make sure to include "Italy" in your wedding search. For example, if you are planning a destination wedding in Italy, try looking for hotels with an Italian location on their website. Or, if you're interested in getting married in a villa, try looking for villas in Italy at infinity weddings.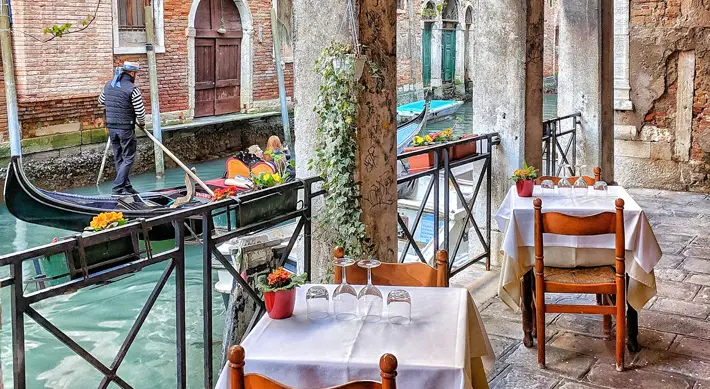 Which is the best place to get married in Italy?
Once you have found a place to stay and a date for your wedding, it's time to start thinking about your wedding decor. This can be a little bit challenging because of the wide variety of wedding venues in Italy.
For example, one of the most popular wedding venues in the Italian region of Tuscany in the Chianti Classico Estate. It is surrounded by beautiful vineyards and has more than 50 rooms, which include both private and group events spaces.
Another example is the historic Palazzo Cappello at San Polo of Venice, Italy. The palace is filled with antiques, art, and beautiful gardens.
The most popular place to get married in Italy is Venice. It has narrow romantic streets, unique architecture, and beautiful canals. It is perfect for a classy and intense wedding.
So, if you want a destination wedding in Italy, don't just go for the traditional destination weddings in Italy that everyone else will be going to. Instead, take some time to think about where you would like to get married.
How many days is a destination wedding?
Destination weddings are becoming more and more popular as people look to get away for a weekend or longer, and many couples want the same. Imagine waking up to the sound of the ocean splashing on the shore, or picturesque views of the desert sun setting over your private villa. Creating a great vibe for your destination wedding is all about taking your time. There's no wedding planner, rushing back and forth, or frantic vibes. It's about time away from the stressful hustle and bustle of your everyday life. Destination weddings typically span 3–5 days, offering you the opportunity to not only get married but also see your guests.