Introducing: Liam Sullivan
15 years of singing, songwriting and playing paying off for Leeds musician…
YOUR NAME: Liam Sullivan.
HOW LONG HAVE YOU BEEN PLAYING MUSIC? I first started playing the drums 20 years ago.
ANY PAST BANDS OR COLLABORATIONS WE SHOULD KNOW ABOUT? My old band was called No Trays or Foxes.
GIVE US 3 REASONS WHY WE SHOULD TRACK DOWN, LISTEN AND DISCOVER YOUR MUSIC?
I write simple songs, with catchy hooks and powerful lyricism.
WHERE DO YOU SOUND BEST – FESTIVAL, CLUB, BEDROOM – OR SOMEWHERE ELSE?
My songs sound the best in clubs with a nice powerful PA system so I can lose my mind and flail around the stage like a man possessed.
WHAT WAS YOUR FIRST…
RECORD? Stop Making Sense – Talking Heads.
CD? 'Teenage Dirtbag' – Wheetus.
DOWNLOAD? Sort of Revolution – Fink.
SO, WHEN IT ALL GOES RIGHT AND YOU'VE GOT A BOTTOMLESS PIT OF MONEY AND LONG QUEUE OF HANGERS-ON, WHAT WILL BE YOUR BIGGEST MUSICAL INDULGENCE?
An endless stream of beautiful guitars.
SO, WHEN IT ALL GOES WRONG AND YOU'RE LEFT BITTER AND TWISTED AND CURSING THE MUSIC INDUSTRY, WHAT DO YOU FALL BACK ON?
My old faithful nylon string guitar, given to me by a friend's dad.
WHAT ARE YOUR MUSICAL GUILTY PLEASURES…
I'm quite partial to Miley Cyrus and Lana Del Rey.
WHO OTHER THAN YOURSELF, NATURALLY) ARE YORKSHIRE'S FINEST IN CULTURE, SPORT AND MUSIC?
Adore//Repel, Blue Kubricks for music. Charlie Broomfield for art.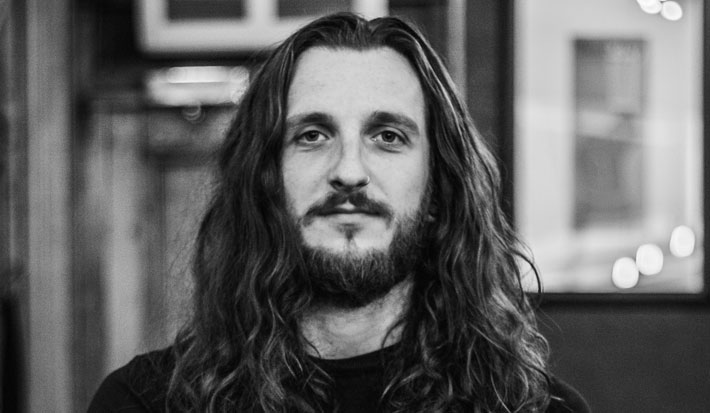 NAME YOUR SUPERGROUP – WHO'S PLAYING WHAT, WHO'S ON VOCALS AND WHO'S YOUR BEZ?
Travis Barker (Blink 182) on drums. John Entwhistle (The Who) on bass. James Hetfield (Metallica) on guitar. Jim Morrison (The Doors) on vocals. Kate Bush on dance moves.
GO SEE THIS FILM: Mudbound.
GO READ THIS BOOK: Crime and Punishment.
GREAT LOST BAND/ARTIST: The Doors.
WOULDN'T BE CAUGHT DEAD SUPPORTING: Ed Sheeran.
LONDON, L.A OR LEEDS?: LEEDS LEEDS LEEDS.
AND FINALLY… AS YOU LEAVE THE STAGE, WHAT ARE YOUR PARTING WORDS?
Thanks so much for coming out and listening to my humble little songs. I appreciate your time and your ears. See you again sometime, goodnight!
Liam Sullivan's new single, 'When This Is Over' is out June 5
For more info visit: facebook.com/liamsullivanmusic