Introducing: Henry Parker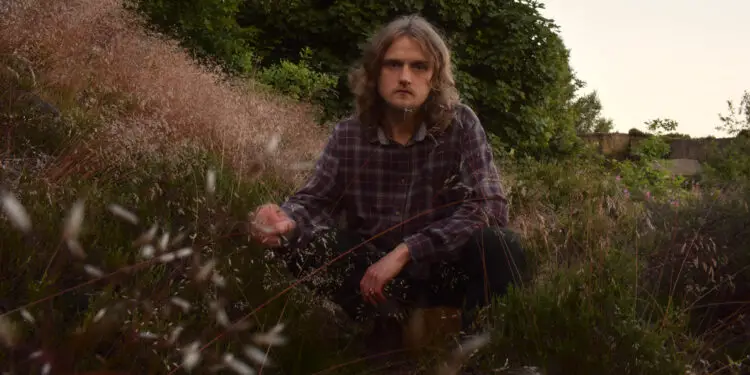 Progessive psych-folk singer-songwriter from Leeds…
YOUR NAME: Henry Parker.
HOW LONG HAVE YOU BEEN PLAYING MUSIC? Guitar since I was 6 and the solo folk deal for about 7 years now!
ANY PAST BANDS OR COLLABORATIONS WE SHOULD KNOW ABOUT? I used to play in Leeds based technical death metal band Cryptic Shift, great guys but I just got a bit too hooked on Pentangle and Dick Gaughan.
GIVE US 3 REASONS WHY WE SHOULD TRACK DOWN, LISTEN AND DISCOVER YOUR MUSIC?
1. It's got that brown jacket, brown cords 70's folk-rock vibe but still at least to me, sounds very modern. Pairs nicely with a well-kept cask ale and a walk on the moors.
2. You might learn about harvest folk celebrations or Anglo-Saxon charms from the lyrics.
3. It's got some nice folk-jazz flute from the woodwind player of Soft Machine on a couple of tracks.
WHERE DO YOU SOUND BEST – FESTIVAL, CLUB, BEDROOM – OR SOMEWHERE ELSE?
Down the local folk-club, there has to be a raffle and a tray of sandwiches in the interval, then my tunes really start hitting home.
WHAT WAS YOUR FIRST…
RECORD? The debut album from a band called Turbowolf, a sweet band that sound kind of like an "arty" Motörhead.
CD? A U2 album when I was 12.
DOWNLOAD? Downloads aren't very memorable but I did used to spend hours ripping music from YouTube or trawling blogs for mediafire links to download tech metal albums as a teenager.
SO, WHEN IT ALL GOES RIGHT AND YOU'VE GOT A BOTTOMLESS PIT OF MONEY AND LONG QUEUE OF HANGERS-ON, WHAT WILL BE YOUR BIGGEST MUSICAL INDULGENCE?
The endless string of double LP gatefold concept albums, all written and recorded at Rockfield studios. Artwork by Roger Dean, produced by Todd Rundgren and about one decent song out of 16 per record. The dream!!
SO, WHEN IT ALL GOES WRONG AND YOU'RE LEFT BITTER AND TWISTED AND CURSING THE MUSIC INDUSTRY, WHAT DO YOU FALL BACK ON?
I'll get on the front line of the cask-ale revival I reckon! Cask > Keg 1000 times over!
WHAT ARE YOUR MUSICAL GUILTY PLEASURES…
If I get with the wrong sort of friends I'd probably enjoy some 2007 era pop-punk songs…t hat kind of stuff would leave me waking up feeling guilty as hell about the night before, disgusting music!
WHO ARE YORKSHIRE'S FINEST IN CULTURE, SPORT AND MUSIC?
There's a great West Yorkshire artist Clare Carter who I really dig, she's made some incredible reduction lino-cut prints to fit with Andrew DR Abbot's record Erewyreve, which is a great solo acoustic album inspired by post-capitalist utopias. Both Andy and Clare are really worth checking out. Not sure about sport, maybe just a shout out to all the fell-walkers up in the Dales, I'm one of you!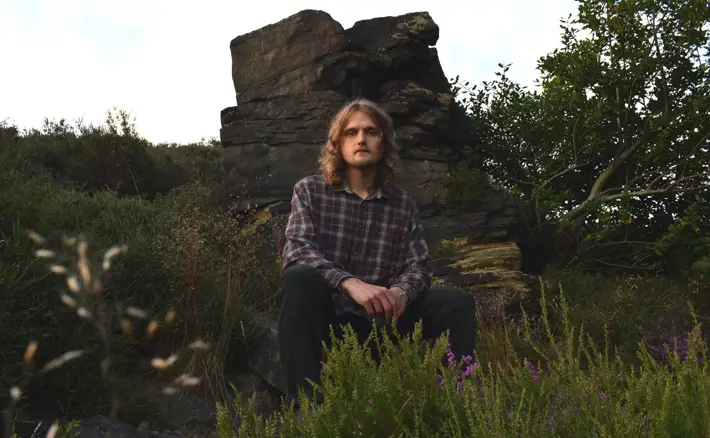 NAME YOUR SUPERGROUP – WHO'S PLAYING WHAT, WHO'S ON VOCALS AND WHO'S YOUR BEZ?
Vashti Bunyan and Sandy Denny – joint vocals
Andy Latimer (Camel) – electric guitar
Nick Drake – acoustic guitar
Geezer Butler (Black Sabbath) – bass
Elvin Jones (John Coltrane Quartet) – drums
Robert Fripp (King Crimson) as my Bez just sat smiling on his stool.
GO SEE THIS FILM: The Wicker Man.
GO READ THIS BOOK: Siddhartha – Herman Hesse.
GREAT LOST BAND/ARTIST: Mark Fry.
WOULDN'T BE CAUGHT DEAD SUPPORTING: Eric Clapton.
LONDON, L.A OR LEEDS?: L.A (never been) for the washed up mid career binge.
AND FINALLY… AS YOU LEAVE THE STAGE, WHAT ARE YOUR PARTING WORDS?
Anyone know if they have Wainwright on cask here?
For more info visit: henryparkermusic.co.uk