Long lost 90s Leeds outfit make surprising, triumphant return…
YOUR NAME: Ross.
BAND NAME: bushpilot.
WHAT DO YOU DO/PLAY? Singer.
HOW LONG HAVE YOU BEEN TOGETHER AS A BAND/PLAYING MUSIC?
We existed between 1993 and 1996. Released a single that got played on John Peel, recorded a fair bit and signed a three album deal, but things happened and the band fell apart. Those recordings – two albums and two singles – are rather surprisingly coming out now, and we shall we playing live again in 2020.
GIVE US 3 REASONS WHY WE SHOULD TRACK DOWN, LISTEN AND DISCOVER YOUR MUSIC?
We really tried to make forward facing music, so even now I think it still sounds relevant. Certainly our influences have much more currency now than they did then. Back then I once gave a tape to NME editor Steve Sutherland and when he asked what we sounded like I said something like Can meets Jesus Lizard and he dismissively suggested no one ever would want to hear a band that sounded like Can again,. But now Can have been a very hip name to drop as an influence since at least from when LCD Soundsystem dropped their name as a hip influence. The other two reasons are that we have really good songs and really good sonics.
WHERE DO YOU SOUND BEST – FESTIVAL, CLUB, BEDROOM – OR SOMEWHERE ELSE?
We've only ever played clubs/pubs, most often the first time around at the Duchess of York in Leeds town centre, and the Royal Park pub in Hyde Park where we all lived. In fact we only played a dozen times or so, about ten times in Leeds and twice in London. We had a master plan for world domination and we only wanted to play 'good' gigs and we preferred to headline. Obviously the master plan didn't work out. I think we could play a festival though, I'd like to.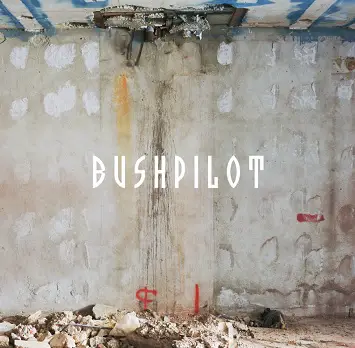 WHAT WAS YOUR FIRST…
RECORD? Showaddywaddy's Greatest Hits 76-78 was my first LP and 'Hit Me With Your Rhythm Stick' by Ian Dury and the Blockheads was my first single, both when I was about 8-years-old.
CD? I think my first CD was Barry Adamson's '007 A Fantasy Bond Theme' single.
DOWNLOAD? Can't remember.
SO, WHEN IT ALL GOES RIGHT AND YOU'VE GOT A MANSION AND A SUPERMODEL GIRL/BOYFRIEND, WHAT WILL BE YOUR BIGGEST MUSICAL INDULGENCE?
I'm going to buy a lot of vintage synthesisers and dress up like mid 70s Vangelis and just sit there of a weekend.
SO, WHEN IT ALL GOES WRONG AND YOU'VE ACRIMONIOUSLY BROKEN UP CITING HUGE MUSICAL DIFFERENCES, WHAT DO YOU FALL BACK ON?
I've always fancied running a sandwich shop. Would have really good salt beef on rye bread as a speciality.
CITE SOME INTER-BAND MUSICAL DIFFERENCES…
Well Karl (bass and sometimes drums) and Adrian (guitar) were really into the mid 90s dance music scene in Leeds, Back to Basics, the Orbit, Vague, and they both have more of a tendency to classic rock like Led Zeppelin. Daren (also guitar) was in a Leeds band called Supercharger who were also dance music, but more at the Prodigy end and he liked a lot of hip hop and ragga and stuff, whereas Karl was and is into much more soulful stuff. Myself and Phil (drummer – now proprietor of Norman Records in Leeds) were probably more into underground punk and alternative music. We all liked the dance music happening at the time to some extent, and while that might not be obvious those influences really do flow through our music. Andy Weatherall at a night called Soundclash in Leeds in 1993 dropped a Can track in his set, which really made a connection in my mind with what we were trying to do. I still have the poster from that night on my wall. It has a picture of the band Suicide from the back sleeve of their first album with the DJ names stuck on to an actual record sleeve in impact font using one of those old-fashioned label makers that stamped out letters from a reel. Strangely about six months ago I was changing trains at Seven Sisters tube late one Sunday evening with a book about Suicide in my hand and there was Andy Weatherall on the platform. I thought about going up and speaking to him, but I thought 'I bet he gets bugged by fanboys all of the time', so I didn't. But the connection with the poster on my wall, the book in my hand, and Andy Weatherall being there did seem somewhat cosmic. Sadly I won't have another chance to talk to him and express my admiration.
WHO ARE YORKSHIRE'S FINEST IN CULTURE, SPORT AND MUSIC?
Leeds United of course. How good was that Luke Ayling goal the other week? My first times at Elland Road we had Tony Currie up front and Arthur Graham on the wing.
NAME YOUR SUPERGROUP – WHO'S PLAYING WHAT, WHO'S ON VOCALS AND WHO'S YOUR BEZ?
I think we've got Damo Suzuki from Can up top on vocals, Mick Karn from Japan on bass, Adrian Belew on guitar, Josh Homme also on guitar, and our producer Richard Formby hidden behind a stack of modular synthesizers. I think Bez would be great for Bez in this line-up.
GO SEE THIS FILM: Santa Sangre, which is a very mystical cosmic horror movie by Alejandro Jodorowsky.
GO READ THIS BOOK: Lonesome Dove by Larry McMurtry is a wonderful epic Western that will make you love life.
GREAT LOST BAND/ARTIST: I think Oil and Gold an album by Shriekback from about 1986 is an amazing record and very rarely cited as such, and of course bushpilot.
WOULDN'T BE CAUGHT DEAD SUPPORTING: Manchester Utd or Chelsea in equal measure.
LONDON, L.A OR LEEDS?: I've lived in London now for many years, though Leeds is still where I'm from. I think Leeds is rather like L.A. – strange occult forces and a really bad public transport system. Though I've never actually been to L.A.
AND FINALLY… AS YOU LEAVE THE STAGE, WHAT ARE YOUR PARTING WORDS?
"Bushpilot have left the building."
Bushpilot's album 'Already' is out now on God Unknown Records
For more info visit facebook.com/bushpilot1993