Top of the Lake: China Girl – DVD Review
Cast: Elisabeth Moss, Nicole Kidman, Gwendoline Christie
Certificate: 15
by Rachael Popow
Does Elisabeth Moss ever fancy taking a starring role in a wacky slapstick comedy or fluffy, feelgood romance? Because after the year she's had, the actress must surely be ready for a bit of light relief.
Following her Emmy-winning performance in the excellent but undeniably grim The Handmaid's Tale, she stars in the gritty, dark and occasionally just plain odd Top of the Lake: China Girl. The sequel to writer-director Jane Campion's 2013 drama Top of the Lake, it sees Moss reprising her role as detective Robin Griffin, who returns to Sydney from New Zealand, ready to make a fresh start – and to contact the teenage daughter, Mary (Campion's real-life daughter Alice Englert), she gave up for adoption.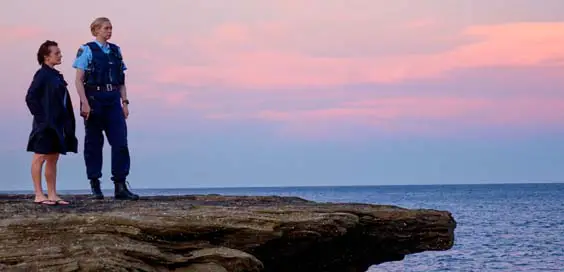 "Striking"
However, her professional and personal lives are about to collide when she begins investigating the death of an Asian woman whose body was found in a suitcase that washed up on Bondi Beach. The victim, nicknamed China Girl by the cops, is believed to be a sex worker, and Mary has fallen under the mysterious spell of Puss (David Dencik), a much older man who lives above a brothel where one of the residents has gone missing…
If that seems like a bit of a coincidence – well, China Girl has plenty more where that came from, along with a few rushed plot points and one striking, violent scene that seems to come out of nowhere and is then forgotten just as quickly. In fact, the murder-mystery aspect of the six-part series often appears to a bit of an afterthought compared to the family and emotional drama.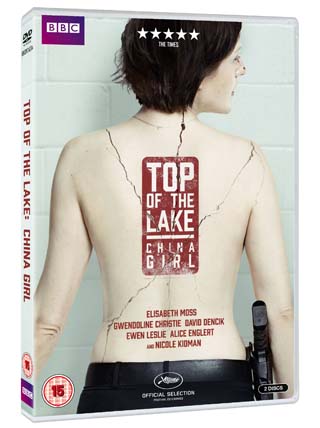 Although that may prove frustrating to viewers who were expecting a thriller, China Girl does have its compensations, including the fine cast. Moss is matched by an excellent (and grey-haired) Nicole Kidman as Mary's adoptive mother, Julia, while much of the light relief, in the early episodes at least, is provided by Game of Thrones' Gwendoline Christie as Miranda, a cop who is assigned to be Robin's partner. The striking height differences between the two female officers leads to a lovely, wordless moment in the first episode where Miranda attempts to lift Robin down from a wall like a mother with her small child.
"Dread"
But those lighter touches are increasingly few and far between as Puss steps up his sinister manipulation of Mary and we are confronted with misogyny on all sides, from the male cops who treat Miranda like an errand girl to the group of friends who meet up in a cafe to rate sex workers.
It's not particularly subtle, but it adds to the creeping atmosphere of dread – also enhanced by Robin's dream sequences, which centre around babies – and makes China Girl a fascinating, if flawed, watch.
'Top of the Lake: China Girl', See-Saw Films (TOTL2) Holdings Pty Ltd/Sally Bongers, out now