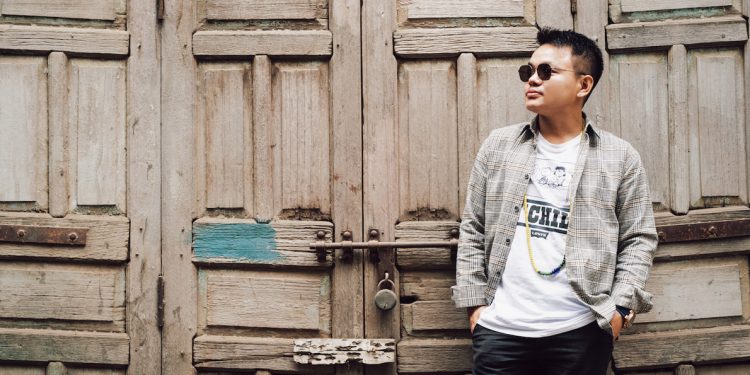 Pop, jazz, RnB, indie mash-up from singer-songwriter out of Arunachal Pradesh, India…
What's the title of your latest release, and what does it mean to you?
My latest release is called 'Further'. It's a song I wrote for my wife for our first wedding anniversary. Here's the gist about the song: It was a cold wintry day sometime in December 2020, I had a fight with my better half. But as usual, it sparked an inspiration in me. I just took out my first ever electric guitar, which was gifted to me back in 2002. I started to write down whatever it is that was going on my mind and tried to strum along to a tune that came to me quite instantly. So instead of continuing to fight, I wrote a song about our journey together – remembering all the good times we had spent and how she had been such an important part of my journey through days of gloom and glory. I just felt so fortunate and blessed to have her in my life. I only wish for it to go even further. So I dedicated this song on our first wedding anniversary, back in 2021, but I only got to do a proper recording and release it officially in 2022.
What was the hardest part about putting this release together, and why?
Nothing really honestly. It was quite a smooth process.
What do enjoy most about producing your own material?
I wrote and recorded everything at my small home studio setup. I was fortunate enough to have found the folks at Animal Farm, UK, who helped make the song sound even more cohesive and finished. Matt from Animal Farm helped with putting the mix together, and he was always very quick to respond with all the changes I wanted. Once we were through with the mix, the song was sent to Hafod Mastering, UK, for putting the final touches to the song, and as their name suggests the folks at Hafod Mastering mastered the track for me.
What do you want the listener to take away from listening to your music?
Like two sides of the coin, I want the listener to experience the calmness as well as their youthful energetic sides. My music, which has some surprising elements, as is evident from all the songs I've written ace released thus far.
How does a track normally come together? Can you tell us something about the process?
I think it's a mix of a lot of things. The people I meet, the music I listen to, the places I visit. The initial part of the song may start with me penning down my thoughts while travelling to different parts of the country. Emotionally, the inspiration for most of the songs stem from a low, sad and even from an introspective space. It's liberating to vent out my emotions through my songs. When it comes down to working on the song structures, I've arranged songs in my bedroom and also while jamming with a group of musicians I usually enjoy playing with. The best example is my second album, This Home That Home. The best example of a song that I've worked on from my mini home studio is my latest single, 'Further'.
What band/artists have influenced you the most since you started this project, and why?
I grew up watching a lot of music videos on MTV, especially all the rock 'n' roll bands, and 90s Pop. Rock guitar players like John Petrucci, Steve Vai, Paul Gilbert, Eric Johnson, Joe Satriani, bands like Extreme, Incubus, Guns N' Roses, Porcupine Tree, to name a few, were on my daily playlist. This particular phase helped me develop my skills on the guitar and also, taught me a great deal about pop and rock music composition and arrangement, which creeps into my songs, somehow. A little later, I got into John Mayer, Derek Trucks, and a lot of jazz improvisors like Charlie Parker, Kurt Rosenwinkel, John Coltrane, Robert Glasper, and singer-songwriters like Simon and Garfunkel, Nick Drake, Damien Rice. It was only during this phase that I got into songwriting, and I started to appreciate minimalism, the idea of space in a song situation. Well, my exploration wouldn't end and I keep hearing whatever comes my way. Lately, I've been digging a lot of old school funk, blues. It's the vibe and the vocabulary that I'd like to learn from.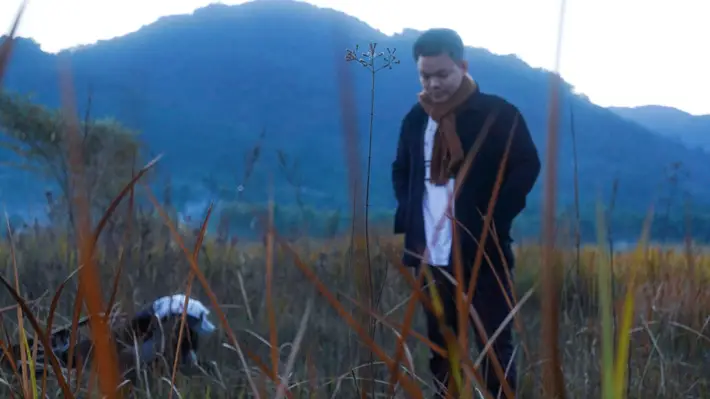 What countries would you like to tour? Are there any standout venues you'd like to play in?
I'd love to do a Europe and US tour with my music someday. Venues like the Royal Albert Hall, Madison Square Garden, Bowery Ballroom, Red Rocks are some of the venues that I'd love to play someday!
If you could pick one track for our readers to listen to in order to get a taste of your music, what would you pick, and why?
One of the songs that's closest to my heart is 'Ashes', which came out of a tragedy that me and my family has gone through, back in 2019, when our house was set on fire by an angry mob. It was one of most turbulent times of my life.
What ambitions do you have for the band/your career?
To make a name for myself in the global music scene. I want the world to know about my Nyishi tribe, its culture, which I want to preserve and promote through my music. I also want to be remembered for making good music that inspires a generation of musicians across my country and the world.
Finally, as you leave the stage, what are your parting words?
Hello readers! Thanks for taking out the time to get to know me better. I'd love to connect with each one of you even better, come say hello to me on Instagram, Facebook, Twitter, Youtube, whichever platform you prefer. Would love to hear from you.
For more info visit: facebook.com/takarnabammusic