Endless from the Start Union of Knives – Album Review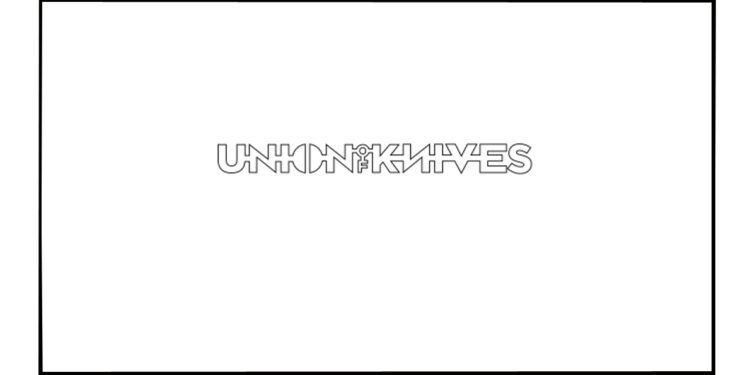 By Alex Hoggard
Fifteen years after their debut album, Violence & Birdsong, Scottish electronic rock band Union of Knives are back with the solidly produced, uplifting record, Endless From The Start. Founding member Chris Gordon returns with drummer Peter Kelly, who has previously featured with the band, while American singer Anthony Thomaz completes the reformed line-up.
'There's A River' opens the album, immediately introducing us to Thomaz's vocals with powerful cries of "There's a River". The song is driven along by a steady, droning synth accompanied by comforting electric strings, Thomaz adds to this relaxed feel with the lines "You need to calm down, sit back and calm down". It gives a feeling of travelling down a river before emerging into the sea, which is the outro – suddenly the beats are louder, and the synth elongated with vocalisations from Nikki Kent.
"Ethereal vocals"
The first half of the record seems like the band are trying to find their feet, understandable after a fourteen-year hiatus since their last EP. While some moments can feel overloaded with sound – perhaps best evidenced on 'High On Account of O', it serves to introduce each member and showcase their talents. Thomaz and Gordon share vocal responsibilities, while Gordon also contributes programming and instrumental duties, with Kelly featuring on drums and percussion.
Ladytron's Helen Marnie features on two tracks on the album, the first of which, 'A Tall Tale', is an energetic song that is easy to get lost in with Marnie providing ethereal vocals.
'A Moth That Found A Flame' provides an excellent introduction to Gordon taking on the role as lead singer. His soft vocals are interspersed between folk guitar licks and soft bass beats before being overtaken by loud, pounding drumbeats that would not seem out of place at a techno rave.
The second half of the record seems to be more concise and showcases Union of Knives at their very best. 'Like Butterflies' is a catchy, up-tempo number with memorable vocalisations before Gordon again takes on lead vocals on the superb 'Whispering On The Curves', a highlight of the album.
"Positive mood"
Thomaz again shines on 'Something in Your Rhythm', and, living up to the title, the rhythm section is outstanding with Kelly's drumming and Gordon on bass. Yet another song that lifts the mood, with a chorus that further elevates the song: "There's something in your rhythm that won't let me quit". The uplifting theme continues with Marnie's second appearance on the record, 'A Little Life', with the chorus encouraging us to "Get up now".
The final song, 'Close' fades out at a slower tempo while managing to maintain the positive mood, bringing the curtain down on an inspiring, positive return for the Glaswegian three-piece. One can only hope Union of Knives do not leave it as long to release a third album.
7/10