We The Animals (2018) – Film Review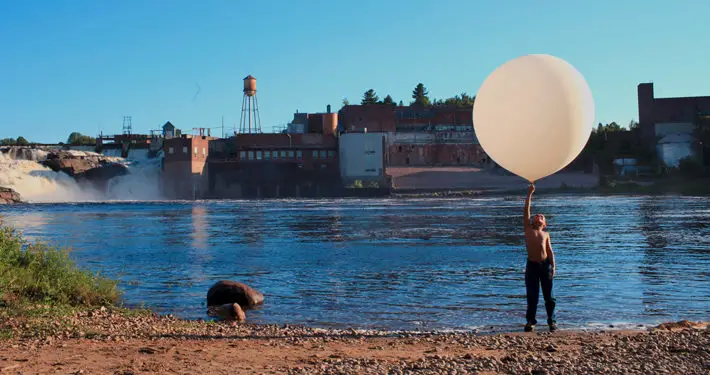 Director: Jeremiah Zagar
Cast: Evan Rosado, Raul Castillo, Sheila Vand
Certificate: 15
by Sarah Morgan
The winner of the 2018 Sundance Film Festival Innovator Award is perhaps one of the quietest yet most compelling new releases I've seen in some time.
It's based on a novel by Justin Torres, who used his own family life as one of three boys of mixed Puerto Rican-white heritage, growing up in a working-class rural area of up-state New York during the 1980s as inspiration.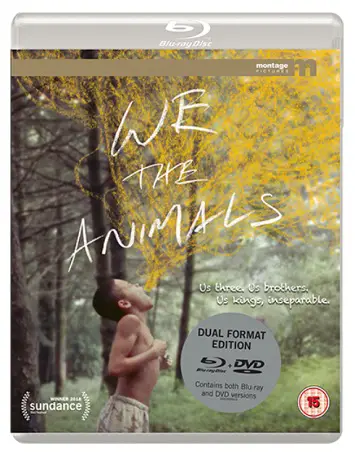 At the heart of the story is Jonah, the youngest and most sensitive sibling. He's close to his brothers Manny and Joel, and they are clearly adored by their parents, known only as Paps and Ma. But their home life isn't always happy; there is tension between Paps and Ma, thanks to his father's volatile nature, perhaps brought on by financial pressures and frustrations – first-time director Jeremiah Zagar is never explicit about what is going on in the adult world, preferring to shoot everything from a child's eye view.
"Imaginary world"
Ma tries to protect Jonah in particular from the family's problems, while he often retreats into his own imaginary world, fuelled by his drawings. He also begins a friendship with an older boy which turns into something more – for Jonah at least.
Although set in the 1980s, there's a quality to the story that could see it work during any period. It would fit particularly well during the Depression, or even the present day.
At its heart are some of the best performances by young actors I've ever seen. These are not the product of any Hollywood charm school, but faces fresh from the street and all the more believable because of that. Evan Rosando is the standout as Jonah, but he receives excellent support from Isaian Kristian and Josiah Gabriel as his siblings.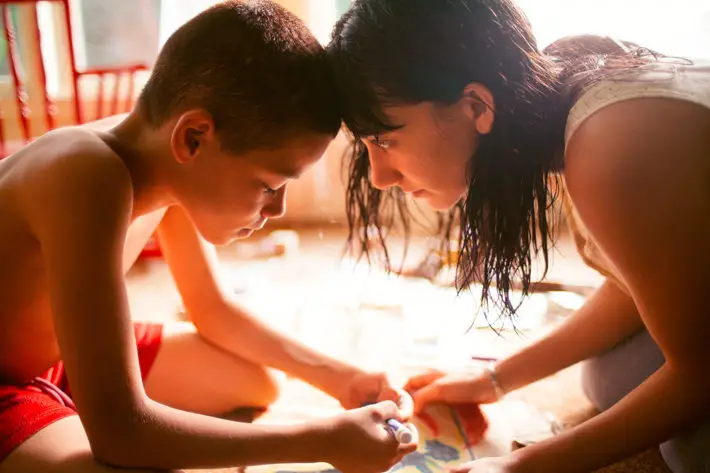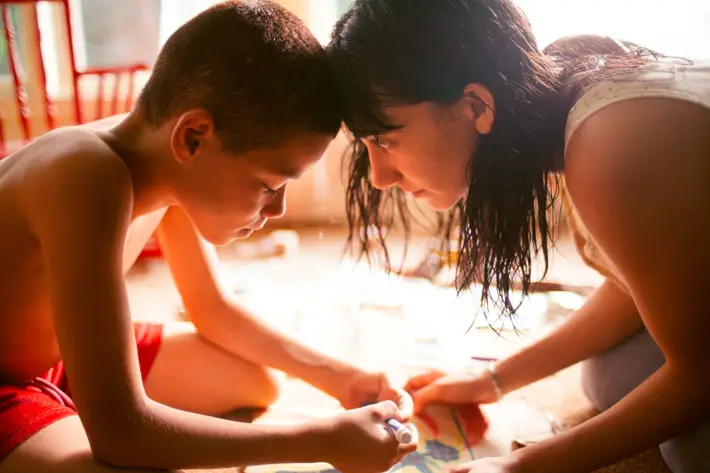 "Otherworldly feel"
The adults are well cast too, with Raul Castillo and Sheila Vand as the parents who clearly love each other, but struggle to live under the same roof.
Zagar has shot the entire film on grainy 16mm film, giving it a rather otherworldly feel not unlike the dreamy landscapes depicted by Terrence Malick. The film itself has also been likened to Moonlight; both deal with a young boy from a difficult background coming to terms with his sexuality.
There are special features aplenty, including interviews with the youngest members of the cast and a look at the making of the film, but the movie stands on its own two feet – it shouldn't need any extras to sell it.
1080p presentation on Blu-ray (with a progressive encode on DVD)
Optional English subtitles
'Animationism' – a short film by Jason Banville and starring Mark Samsonovich, the artist behind We The Animals powerful animated sequences
We The Animals: Meet Evan, Isaiah and Josiah – Introductions to the trio of young cast members
Making of We The Animals – A short behind the scenes look at the making of the film
We The Animals, from book to film – Justin Torres talks about the process of his book become a film | How To Make We The Animals in 60 Seconds
VFX breakdown
Theatrical Trailer
A booklet featuring new writing on the film by film critic Wendy Ide
'We The Animals' is released on Dual Format (Blu-ray & DVD) by Eureka, £12.99