Uncertain (2015) – Film Review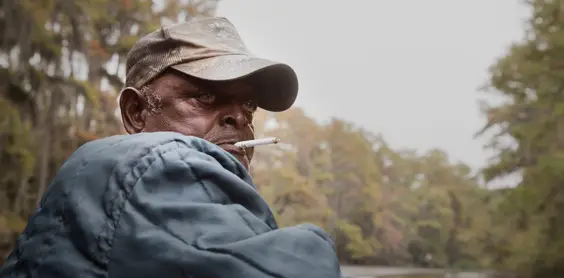 Directors: Ewan McNicol & Anna Sandilands

by Jethro Pope
It's apt that the name of the of this documentary, by film-makers Ewan McNicol and Anna Sandilands, is Uncertain as that is what this film may leave some viewers feeling.
Uncertain is a small community on the borders of Texas and Louisiana. The film, shot with stunning cinematography, follows three main male characters; a grandfather trying to move on from the loss of his wife of over 50 years, a skinny out-of-work youth and a former drug addict-turned hog killer. They all sound like the profiles of typical Trump supporters, but Uncertain seeks to un-earth and give life to characters with whom life has not been so fortunate.
The stories are interwoven nicely against the backdrop of the town's lake, which is overcome by a destructive algae, threatening to not just kill the lake's inhabitants, but the life-force of the town itself.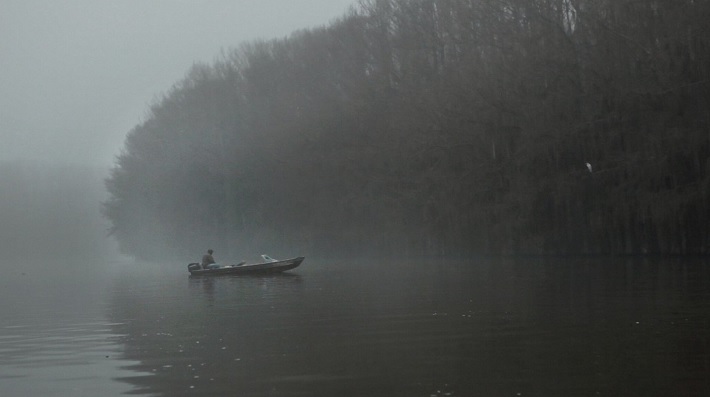 "Daily human struggle against nature"
It's hard to imagine that towns like Uncertain, a community at struggle with nature and the modern world, could exist in one of the world's most developed countries. But the film doesn't seek to patronise its protagonists. Instead it treats them with a warmth and humour that complements rather than condescends.
It's easy to find comedy in a man who lives with a raccoon, but it's likewise touching to see how man and nature can co-exist so harmoniously. And then, on the other hand, see a man slaughter and skin a hog. It's a visceral metaphor of man's need to survive – and as a viewer your emotions range from empathy to anger.
It's not a film that's going to keep you on the edge of your seat. At times it is painstakingly slow and the narrative is sometimes lost amongst beautiful framed cutaway shots of the mist-laden lake.
But the film does offer a glimpse into a life of daily human struggle against nature, in a community isolated from a world that has long left it behind.
7/10