The Siege of Pinchgut (1959) – Film Review
Director: Harry Watt
Cast: Aldo Ray, Heather Sears, Neil McCallum
Certificate: PG
by Sarah Morgan
Ealing Studios – famous for its whimsical, quirky British comedies and thrilling dramas set in defunct Australian fortresses.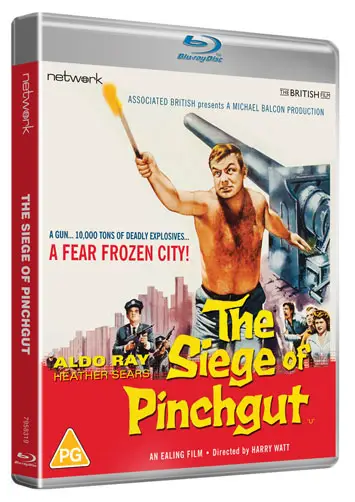 Well, the former certainly, but the latter? Not so much. So if you're looking for something unusual and unexpected from the company that brought us The Ladykillers, Whisky Galore! and Kind Hearts and Coronets, then you've come to the right place.
The film starts as an ambulance races through the streets of Sydney, carrying what appears to be a burns victim to hospital. It's able to bypass numerous roadblocks set up to supposedly apprehend an escaped prisoner, while the cops who do stop the vehicle aren't keen on peering too closely at its bandaged patient.
"Hardened criminal"
What soon becomes clear, however, is that there's nothing wrong with the inhabitant, and that he is, in fact, Matt Kirk, the man the police are looking for.
Although dubbed a hardened criminal by the press and the authorities, Matt insists he's been set up and is completely innocent. His plan is to lie low until his demand for a retrial is met. Unfortunately for him, the boat set up for the next stage in his escape breaks down in Sydney harbour, so he and the men helping him – Matt's brother Johnny, his pal Bert and Italian Luke, who's only in it for the money – end up at Fort Denison, aka Pinchgut, a former prison and defensive facility built on a tiny island.
It's inhabited by a caretaker and his family, which causes problems when the police realise what's going on and decide to flush out the gang by any means necessary. Soon in-fighting breaks out and Matt's obsession with clearing his name turns him into the criminal he claims not to be.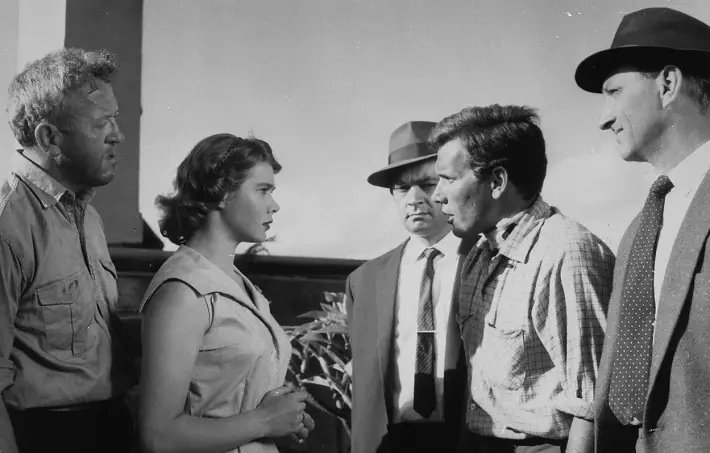 "Taut and compelling"
Although shot on location in Australia, the cast is mostly British or, in the case of Matt and Johnny, played by Aldo Ray and Neil McCallum, American and Canadian, which makes you wonder why Ealing bothered travelling all that way. A few tweaks here and there and the story could have been made anywhere.
Nevertheless, it's a taut and compelling adventure with strong performances from some familiar faces, including Victor Maddern, Richard Vernon, Heather Sears and McCallum. Ray is passable in the lead, but fails to inspire the sympathy his character requires.
The disc includes several interviews with crew members who shed light on the production, its cast and the director, Harry Watt, who'd already made the superior The Overlanders and Eureka Stockade Down Under for Ealing.
SPECIAL FEATURES:
• Interviews with composer Kenneth V Jones and assistant director Michael Birkett
• Theatrical trailer
• Image gallery
The Siege of Pinchgut is released on Blu-ray by Network, £17.99