The Honeymoon Phase (2019) – Film Review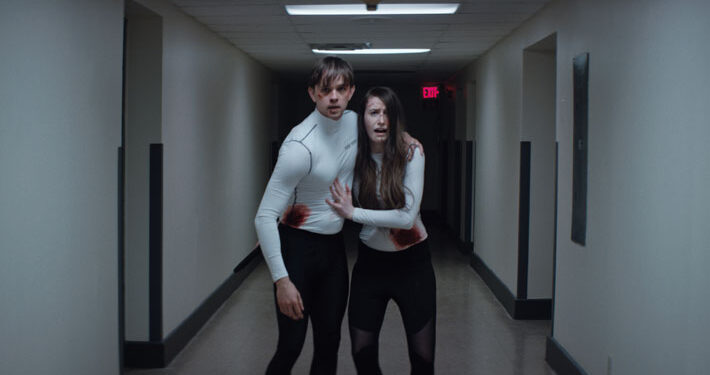 Director: Phillip G Carroll Jr
Cast: Chloe Carroll, Jim Schubin, François Chau
Certificate: 18
by Roger Crow / @RogerCrow
Fifteen years ago I went to see a film starring one of my favourite actresses. It was helmed by a director whose films cost a fortune and it looked incredible. But for whatever reason the film failed to register. It cost $126million, grossed a little more than that, and I've never had the urge to see it since.
I've no idea how much this hugely accomplished indie cost. I'm guessing not much, but while the story and twist is similar, it pulls off that rare achievement of being gripping from start to finish.
The set up is simple: down on their luck and searching for work while they wait for their fiancée visa to go through, struggling first time novelist Tom (Jim Schubin – a cross between Dane DeHaan and a young Tom Cruise), and Eve (Chloe Carroll), an out-of-work artist, enter the Millennium Project – an experiment run by the mysterious Director (François Chau) and Handler (Tara Westwood).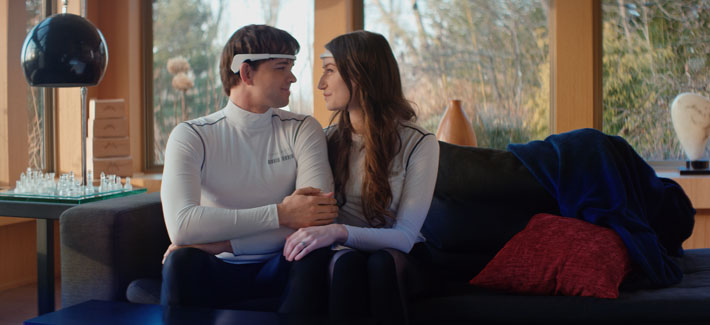 "Suitably menacing"
With the promise of $50k, Tom and Eve agree to live in research facility housing for a month while their relationship is analysed.
It starts off well with the loved up couple settling into their idyllic new abode. They get almost everything they want via a cool pneumatic tube gizmo, and while he tries to get his novel written, she starts to suspect something is rotten in Denmark.
Structurally this set up screams The Shining, with its 'date' subtitles reminding us of how much time is passing. Crucial considering a key plot development.
As things unfold, we have to endure a moment in the bathroom around the one-hour mark which is pretty excruciating. However, as the third act arrives and bombshells are dropped, things play out in a slightly predictable and yet still compelling way.
The cast is great, especially (co-producer) Chloe Carroll; Chris Ryan's score, though a little intrusive in the first act, becomes suitably menacing where necessary, and it's beautifully lit by DoP Joe Staehly.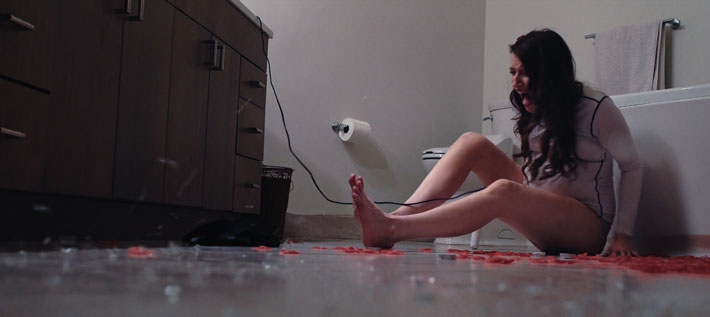 "Smart and gripping"
The script isn't bad either. I'm of an age where stupid dialogue and unnecessary repetition of names grate, and not in a good way like cheese, so thankfully there's none of that here.
Yes, it's very Black Mirror in tone, but that's no bad thing. It's sexy, smart and gripping, with a finale that will leave some throwing soft furnishings at their screens.
I don't think writer/editor/producer/director Phillip G Carroll Jr will have to try too hard to get a green light for his next movie. This is the sort of calling card which makes Hollywood studios sit up and take notice. Quite right too.
I'm looking forward to seeing what Team Carroll do next. It should be fascinating.
The Honeymoon Phase is now showing on major streaming platforms