Legend (1985) – Film Review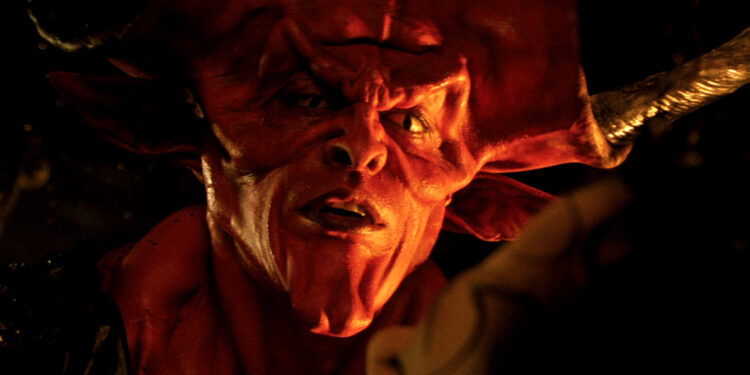 Director: Ridley Scott
Cast: Tom Cruise, Tim Curry, Mia Sara
Certificate: PG
By @Roger Crow
When Blade Runner was released in 1982, it was like a shockwave that blasted through fantasy cinema. That much maligned genre obviously had a renaissance thanks to Star Wars, and when it came to making darker, grittier tales set in the genre, one man became the undisputed master: Ridley Scott.
Between 1979 and 1982, Alien and Blade Runner were blueprints on how sci-fi movies would look from that point on. So when it was announced that Scott was making a dark fairy tale, fans like me counted the days until it was released.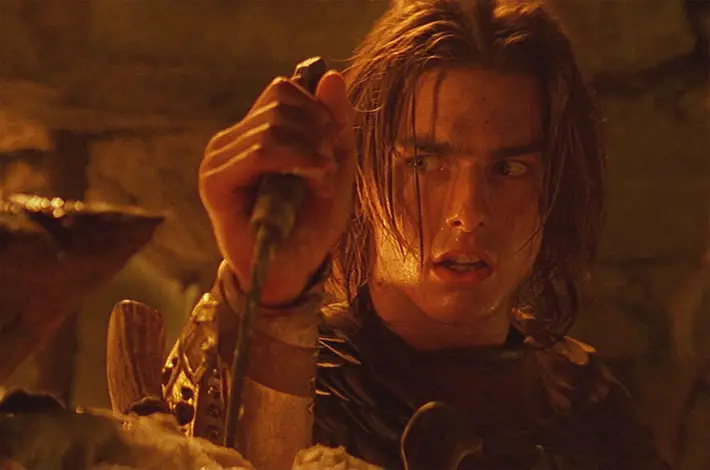 "Unsung geniuses"
When Legend finally made it into cinemas, I was so excited I felt ill. And while the result was flawed, it boasted some of the best visual flourishes ever committed to celluloid.
A year before Ridley's brother Tony Scott turned Tom Cruise into a superstar with Top Gun, Legend sees Cruise as Jack, a young woods-dweller who communicates with animals and is in love with Lily (Mia Sara), a beautiful young princess. However, when he introduces her to a couple of fabled unicorns, the evil Darkness and his minions use her innocence to capture the beasts and attempt to plunge the world into eternal darkness.
Tim Curry gives the performance of his life as cinema's greatest devil, with his huge horns and stunning make-up courtesy of Rob Bottin and unsung geniuses like Nick Dudman.
The forest set crafted on Pinewood sound stage is extraordinary, and actually looks like it was shot outdoors. However, the fact gas from an intentional forest campfire had collected in the rafters one day and led to the soundstage burning down is one of those amazing tales of British movie-making history.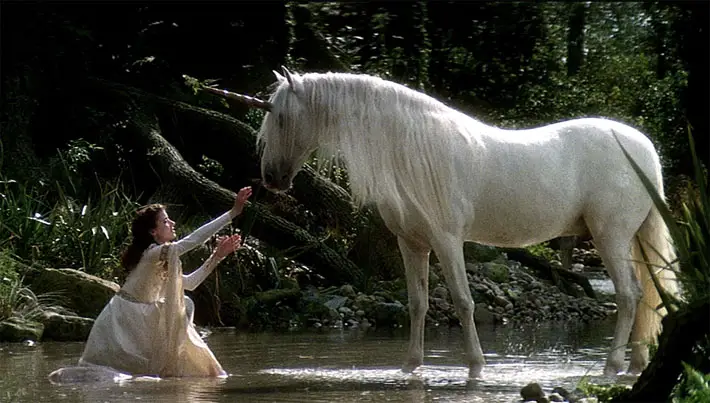 "Great performance"
The cinematography by Alex Thomson is phenomenal, and looks all the better in HD, while the sound design is equally brilliant.
And while Legend doesn't work in each of its various versions, whether it's the UK release or the American version (in which Darkness is introduced far earlier and Tangerine Dream's score replaced Jerry Goldsmith's), it's still one of the most fascinating movies from Ridley's back catalogue.
In an age before Peter Jackson's The Lord of the Rings proved that fantasy movies could work on the big screen, Legend was a glorious attempt to succeed where a cult movie like Hawk the Slayer had failed.
Cruise may have his critics, but he gives a great performance as the besotted young hero, while Mia Sara does a fine job as the heroine, a year before the unforgettable Ferris Bueller's Day Off made her a comedy legend.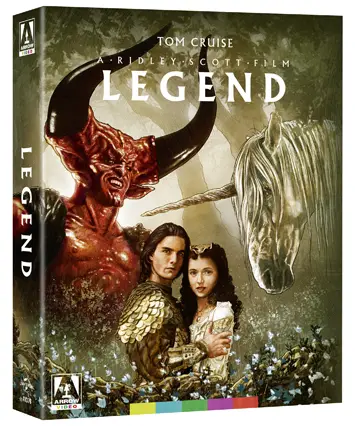 "Lavish"
Good support comes from Alice Playten as evil goblin Blin (modelled after Keith Richards), and Robert Picardo as the hideous sea witch Meg Mucklebones. David Bennent, Billy Barty, Cork Hubbert and Annabelle Lanyon are also excellent as Jack's allies.
It might be too twee for some, and a few of the practical effects may have dated, but Legend is a fascinating slice of mid-eighties adventure.
The latest box set from Arrow comes with a great selection of goodies.
This limited 2-disc set presents the film in both its theatrical and extended director's cuts. There's also a lavish booklet, poster, postcards and reversible DVD sleeve.
Bonus Materials:
• High Definition (1080p) Blu-ray presentations of the U.S. Theatrical Cut and the Director's Cut
• DTS-HD MA 5.1 and 2.0 stereo audio on both cuts
• Optional English subtitles for the deaf and hard of hearing on both cuts
• Illustrated perfect-bound book with new writing by Nicholas Clement and Kat Ellinger and archive materials including production notes and a 2002 interview with Charles de Lauzirika about the restoration of the Director's Cut
• Large double-sided poster with newly commissioned artwork by Neil Davies and original theatrical artwork by John Alvin
• Glossy full-color portraits of the cast photographed by Annie Leibovitz
• Six double-sided postcard-sized lobby card reproductions
• Reversible sleeve featuring newly commissioned artwork by Neil Davies and original theatrical artwork by John Alvin
DISC 1: US THEATRICAL CUT:
• New 2K restoration of the US Theatrical Cut from original materials including a 4K scan of the original negative
• New commentary by Paul M. Sammon author of Ridley Scott: The Making of His Movies
• 2002 Reconstructed isolated score by Tangerine Dream
• Isolated music and effects track
• A Fairytale in Pinewood, new featurette interviewing grip David Cadwalladr, costume designer Charles Knode, co-star Annabelle Lanyon, camera operator Peter MacDonald, set decorator Ann Mollo and draftsman John Ralph
• Incarnations of a Legend, comparison featurette written and narrated by critic Travis Crawford
• The Directors: Ridley Scott, 2003 documentary where the director discusses his career, including Legend
• "Is Your Love Strong Enough?" music video by Bryan Ferry
DISC 2: DIRECTOR'S CUT:
• Commentary by Ridley Scott
• Creating A Myth: Memories of Legend, a 2002 documentary with interviews with Ridley Scott, William Hjortsberg, Mia Sara, Tim Curry, Rob Bottin and others
• Original promotional featurette
• Alternate 'Four Goblins' opening and 'The Fairie Dance' deleted scene
• Storyboard galleries for three deleted scenes
• Two drafts of William Hjortsberg's screenplay
• Alternate footage from the overseas release plus textless footage
• Trailers and TV spots
• Still galleries
Legend is released on Region 1 Blu-ray by Arrow USA