Baby Love (1968) – Film Review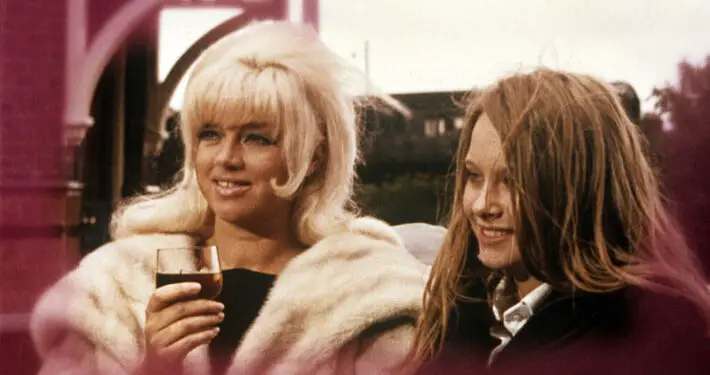 Director: Alastair Reid
Cast: Linda Hayden, Diana Dors, Keith Barron
Certificate: 18
by Sarah Morgan
You probably have a catchy tune by The Supremes going through your head after reading the above title, but unlike that Motown classic, there's nothing sweet and innocent about this movie.
Released in 1968, it was executive produced by Michael Klinger, a former strip club owner who, along with Tony Tenser, set up the Compton Club which, thanks to a legal loophole, was able to show exploitation films that weren't allowed in mainstream cinemas.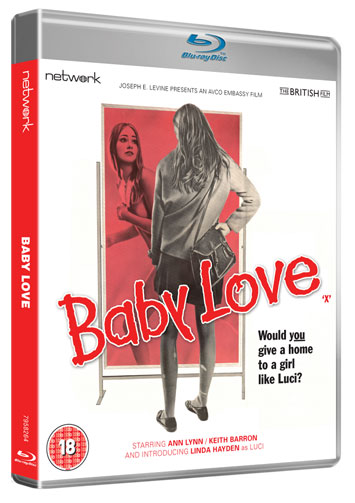 The duo went on to back several 'nudie' films before producing Roman Polanski's first English language movies.
They went their separate ways soon after, with arguably Klinger's biggest hit coming in 1971 with Get Carter. Baby Love, however, could be regarded as a step between his 'nudie' film days and mainstream respectability.
"Creepy stuff"
The film opens with the suicide of working class single mother Liz, who had been suffering from cancer. Her body is discovered by her teenage daughter Luci, who is packed off to live with Dr Robert Quayle, his wife Amy and son Nick in swanky Kensington. Quayle and Liz had been childhood sweethearts and it's hinted that he could be Luci's father, although he denies it.
Luci is precocious to say the least. She's at turns childlike, suffering nightmares and needing care and attention, and then the next minute, uses her burgeoning sexuality to manipulate those around her, with nobody able to resist.
Baby Love is the kind of film that wouldn't and perhaps couldn't be made now. Its star is Linda Hayden, who was just 15 on its release. There are brief nude scenes that, due to her age, would get the film banned these days. She doesn't even look older than she was; if anything, she looks younger.
Some may find the film overly disturbing as a result, and there's no doubt it's creepy stuff – I can't make my mind up if I was freaked out by the seedy plot or that fact that I knew beforehand how old Hayden was.
"Well-made thriller"
If I try to assess the movie on its own terms without bringing a modern-day sensibility to it, I'd describe it as a well-made thriller featuring some good performances and a strong cast that also includes South Yorkshire star Keith Barron, alongside Diana Does, Ann Lynn, Sheila Staefel and, bizarrely, Dick Emery.
Incidentally, it has some similarities to the far-better regarded Teorema, directed by Pier Paolo Pasolini. Released the same year, it features Terence Stamp as a cuckoo in the nest who sets about seducing every member of a family.
Hayden went on to appear alongside her then-boyfriend Robin Askwith in a couple of the Confessions… movies, although her best role came as another teenage temptress in The Blood on Satan's Claw, made, coincidentally, by Tigon, the production company owned by Klinger's former business partner Tony Tenser.
SPECIAL FEATURE:
• Image gallery
Baby Love is released on Blu-ray by Network, £17.99