An Interview with Katy Brand
By Matt Callard
Following her barnstorming runner's-up turn on Let's Dance For Sport Relief, Katy Brand is taking her 'Big Ass' on tour for the very first time. The British Comedy Award Winner (2008), Loaded LAFTA Funniest Woman award winner (2010), and star of Katy Brand's Big Ass Show (ITV2) will be bringing her collection of anarchic comedy, celebrity satire and music spoofs to the stage.
Plus, Katy makes her big screen debut this spring in Nanny McPhee and The Big Bang. On: Magazine managed to get a foot in the door for a 30-minute catch-up on all things KB.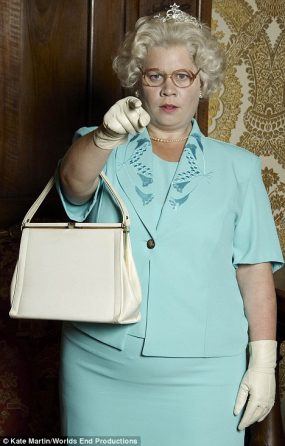 A brand new stand-up tour, Katy – are you looking forward to two months in the back of a transit – or is it all 5-Star hotels now that you're successful?
(laughs) It's somewhere in-between! I live in Liverpool and London, and my mum lives in Devon, so a lot of the time I am hoping to get back to one of those places.
Is this a return to your stand-up roots? I guess you'll be playing your biggest ever shows – is that daunting?
It is a return to live comedy, yes – I used to do 4 or 5 gigs a week, so I am excited about getting back into that rhythm. It is a little daunting, yes, as this is my first big tour. But a bit of nerves is no bad thing – it lets you know you care.
"I always like being Kate Winslet"
Does the stand-up take off from where the TV show ended? Will we be seeing all the familiar characters – any new surprises you can tell us about?
There will be familiar characters with all new material, new characters Supernanny, Nigella and one or two others, plus some of my favourite songs from all three series.
So you'll be including the spoof song and dance routines that became your signature on your TV shows?
Of course – I can't wait to sing live!
Who do you enjoy impersonating the most?
I always like being Kate Winslet – I sort of love her now.
Has anybody that you've spoofed/impersonated ever approached you about it? Were they flattered or insulted?
Adele and Little Boots and Kate Moss like theirs – they told me themselves. Mark Ronson wasn't too impressed though. But I don't think he'd be my first port of call for advice on humour.
Who were your comedy heroes when you were growing up?
Definitely French and Saunders, but I also loved The Fast Show, Big Train and The Kids in the Hall.
You don't seem like the type of woman to be fazed by the male-dominated world of stand-up, although it's often said women have to work twice as hard as men to succeed in the field. Do you concur?
I try not to think of myself as a 'Woman' with a capital W. I don't think it helps anything – it can be difficult but you just have to keep pushing on.
"Robert Webb is our leader and where he goes, we will follow"
Much has been said about the male scrummage on TV panel shows – outdoing one another, one-upmanship etc – as a regular do you agree with Victoria Wood when she says they're 'laddish' and 'testosterone-fuelled'?
Some of them are, and I tend to avoid them. But the ones I do do, I find very enjoyable and the men are always very polite and eager to involve me. Panel shows are always a bit of a scrummage, and if it's not your thing, it's best to avoid them.
Did you enjoy the dancing? Robert Webb was a tough act to follow….
The dancing was great and I was so happy to come second. Robert Webb is our leader and where he goes, we will follow.
Have you got the call from 'Strictly' yet? Not yet – I think it may be some years yet.
Would you do it?! Not at the moment – one big dance a year is quite enough for me.
And what's this! Your big screen debut! Tell us about Nanny McPhee – star-studded hardly does it justice!
It was an amazing experience from start to finish, and I couldn't get over the incredible cast. I loved playing a baddie too.
Any tips from Emma Thompson?
She was very supportive. She told me it was good in comedy for women to tease each other. I think she's absolutely right.
…and after the tour – what's next?
A long lie down, and then a new idea for TV.
10 Quickfire Questions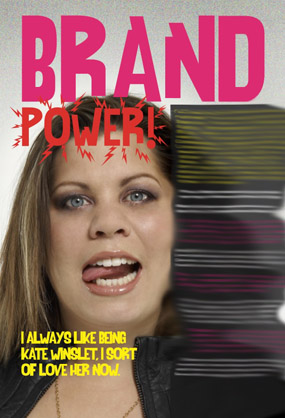 Where are you happiest?
In the sunshine with my family and dog.
What is your greatest fear?
That I won't get it all done.
Which living person do you most admire?
Barbra Streisand.
What is the trait you most dislike in others?
Pedantry.
What was your most embarrassing moment?
I try not to get embarrassed; otherwise I would be embarrassed almost permanently.
What possession do you treasure the most?
She's not a possession, but I treasure my dog.
Who would play you in the film of your life?
Brad Pitt.
What is your favourite word?
Squelch.
What is your guiltiest pleasure?
Girls of the Playboy Mansion on Living.
What is the most important lesson life has taught you?
If you waste all your time worrying, you won't get anything done.