The Road to Passchendaele by Richard Van Emden – Review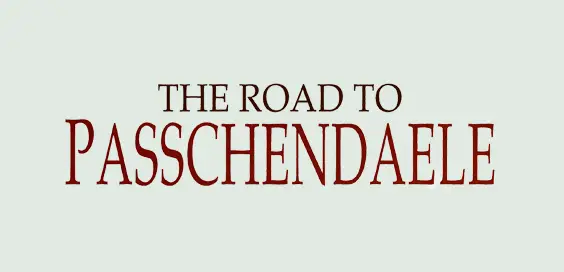 By Sarah Morgan
I'm not a big history buff, and I've never previously read anything about the First World War, so what made me decide to review Richard Van Emden's epic tome about a particularly bloody part of the conflict?
I actually chose it for personal reasons. In 1917, my great-grandfather, Louis Lorin Sennitt, took part in the conflict in the places Van Emden covers. Back then, Louis was a young builder's labourer from Rawmarsh near Rotherham, a slight fellow below average height and weighing little over seven stone.
But he decided to do his duty, and somewhere near Ypres was badly wounded by shrapnel to the head and left for dead in No Man's Land for four days. When he was eventually rescued, his parents were transported by the Red Cross to visit him because he was not expected to live – thankfully, he did, because otherwise, I wouldn't be writing this.
"Remarkable candour"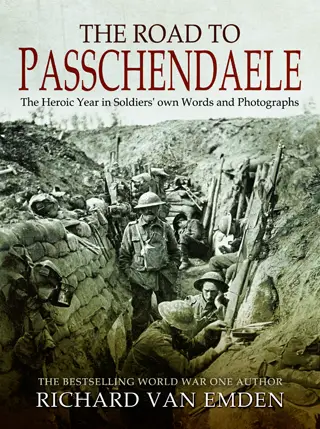 Although I never met him (he died several years before I was born), I've long been disturbed by the thought of him being stranded, perhaps barely conscious and wondering if anybody would find him. Why was he seemingly forgotten?
Thanks to Van Emden's book, I now have an inkling of what may have happened. Although Louis isn't mentioned by name, there are several accounts of wounded soldiers being left in shellholes and craters, simply because stretcher-bearers couldn't get to them due to bombs, bullets and tonnes of mud.
These accounts have been delivered by the servicemen themselves, with remarkable candour and clarity in letters they either wrote home at the time, or penned later when they had returned to civvy street, their lives forever shaped by their terrifying experiences.
"Disturbing detail"
Van Emden himself is nothing more than a fleeting presence throughout, offering a few paragraphs here and there to give a background to the events as they unfolded, leaving the troops themselves to tell the story – and it's that that makes the book so compelling.
What's more, the author has unearthed a rich catalogue of photographs taken – often illegally – by frontline personnel; there's no whitewashing of events here, or skirting around issues, they're brought to the fore in moving and occasionally disturbing detail.
So, what did I learn from reading the book? Lots, actually. I admired Louis for his service anyway, but Van Emden's work brings home just what he suffered and the terror he and others like him must have faced. We should never forget their sacrifices.
'The Road to Passchendaele: The Heroic Year in Soldiers' Own Words and Photographs' by Richard Van Emden is published by Pen & Sword History, £25