The Woodcock by Richard Smyth – Review
By Sandra Callard
A sensitive and beautifully written tale set in a 1920's England that is still recovering from the Great War. Gravely is a small town on the north eastern coast where Harriet and Jon Lowell live, a happy and settled couple. Jon is a marine biologist who earns a precarious living from writing for various wildlife publications about the sea creatures he finds and investigates on the beach near his home. Harriet is his beautiful and contented wife with a penchant for the church, which is one of their few differences – Jon will not attend the place.
The peaceful life of the town is threatened by the appearance of a rich American adventurer and his two beautiful daughters, Cordelia and Eleanor. The two women have a great effect on the town and subsequently on the outcome of the story, and the author has their personalities arising with great effect and imagination. There are not many people in the village who are not touched or even perhaps tainted by them as their influence grows. Their father, the American Maurice Shakes, is a large man with larger ambitions and he has come to Gravely because he wants to build a pier with added numerous attractions to bring in the holidaying customers who will doubtlessly make the little town wealthy. That is the bait to catch the mackerel in this little seafaring location.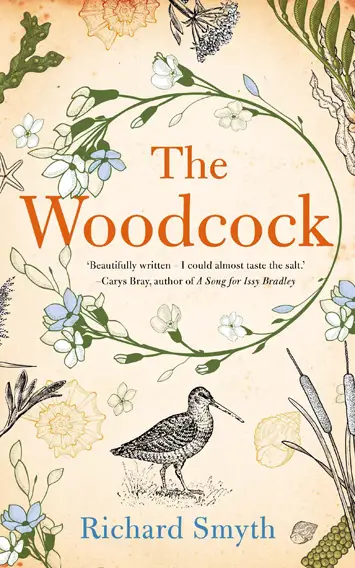 Added interest appears in the form of David McAllister, a long-time friend of Jon's from university in Bradford, where Jon was born. He too becomes involved with the Shakes family, along with the local vicar, with whom Harriet seems to spend many hours discussing religion. Thus the interaction between these people begins and the resulting drama is riveting and challenging with a startling and very unexpected climax.
"Strangely and quietly explosive"
The town of Gravely rises up in all its trivial and unimportant life and morphs itself into an avenging angel – one bent on preventing itself being ravaged by this huge and forceful being from across the water. There are some supporters of the great plan, which result in neighbour haranguing neighbour and Gravely becoming no longer a peaceful and friendly town.
It is impressive how the author slowly changes the personality of Gravely, as the inhabitants have to either come to terms with the new pier or embark on a new war if they oppose it. The townspeople change and Jon and Harriet change with them, and the contribution of David, who now lives in London but who loves visiting Gravely, is life changing too.
The Woodcock is an aesthetically pleasing book whose writing has a lovely control. The underlying emotions of the various characters simmer with tantalising effect and the final chapter is strangely and quietly explosive. The book has a steady and almost imperceptible rise in tension as all the characters seem to carry on as normal but with an underlying strain. It is very cleverly done and the wait is well worth your time.
'The Woodcock' by Richard Smyth is published by Fairlight Books, £14.99 hardback