The Murder of My Aunt by Richard Hull – Review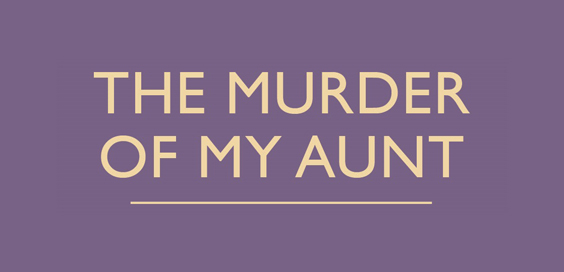 By Rich Barnett
Think of classic British crime and almost always there's an old woman wearing tweed (invariably a nosey parker or a victim) and some man-about-town or, if not, a typically period perfect bright young thing.
The Murder of My Aunt features one, and almost the other, but twisting and turning like the small Welsh roads where this story is set, it's not a straightforward whodunit. Not by any means.
Edward Powell, the story's narrator, lives with aunt Mildred in a Welsh town Llwll, which author Richard Hull based on Welshpool. Edward's parents died when he was young, and he has since lived with his aunt who, among other tasks, looks after his allowance.
"Genuinely laugh out loud"
But Edward hates the town, hates Brynmawr, the largish house he lives in, and certainly hates his aunt. He'd rather spend time in the company of his Pekinese, So-So, and misses the bright lights of the city, and his equally shallow friends. If he was alive today he'd probably appear on programmes such as Made in Chelsea, or on the cover of one of those tittle-tattle magazines found by supermarket tills, such is his vacuousness.
While he doesn't work, and lives off the doled-out allowance, Edward does have enough drive to set about bumping off his aunt. Hull's writing is enough to make the reader genuinely laugh out loud, such is the futility of Edward's attempts, beginning with fiddling around with aunt Mildred's motor, a car that: 'I hate to be seen in anything so out of date as my aunt's Morris,' our flustered narrator tells us.
"Twists and turns"
Those attempts go from bad to worse, all the plotting shenanigans wonderfully laid out by 'our Edward', but is aunt Mildred that daft?
With twists and turns just like the road leading to Brynmawr, 'The Murder of My Aunt" leads the reader this way and that with a wonderfully dark humour few crime novels from this time ever matched.
First Class.
'The Murder of My Aunt' by Richard Hull is published by The British Library, £8.99