Just A Child by Sammy Woodhouse – Review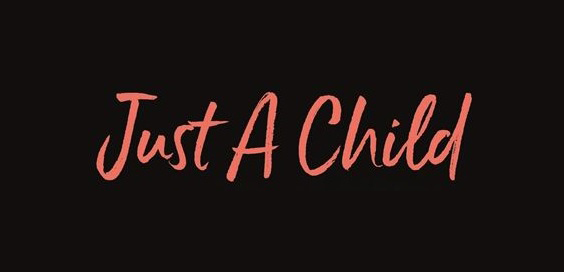 By Helen Johnston
If you were playing a word association game and said Rotherham, it's inevitable that responses would probably include child sexual exploitation. The South Yorkshire town's name has been stained since the explosive Jay Report of 2014 laid bare the appalling systematic abuse of children by groups of men of mainly Pakistani heritage.
It said 1,400 children had suffered over a 16-year period, failed by those whose job it was to protect them. Earlier this year the National Crime Agency increased the number to more than 1,500 children.
Sammy Woodhouse was one of that number, just 14 when she encountered Arshid Hussain, who is now serving a 35-year sentence for offences including rape, indecent assault and abduction. Sammy pulls no punches in telling her harrowing story of sexual abuse and violence.
"Desperation"
She is honest about how she was infatuated with 'Ash', ten years her senior, who picked her up in fast cars and took her to hotels. She considered herself his girlfriend and believed that one day they would be married and live happily ever after.
She came from a loving home but rebelled against her parents who did everything in their power to stop her from seeing her abuser. In desperation, her dad turned to the police many times for help but, crazily, was told that unless Sammy made a complaint herself, there was nothing they could do.
Last month, the Independent Office for Police Conduct reported it was overseeing 98 investigations into police responses to allegations of child abuse in Rotherham.
When Sammy was eventually taken into care she was also failed by social services, with one foster mum allowing her to meet up with Ash every evening. Sammy became pregnant at 14 and was persuaded to have an abortion. She became pregnant again at the age of 15 and gave birth to her son at the age of 16.
"Strength of character"
Eventually realising that she had been a victim of abuse, Sammy turned to The Times journalist Andrew Norfolk, who had been investigating child sexual exploitation. He proved to be her saviour, listening to her, believing her, and then telling her story – the catalyst for the Jay inquiry.
Through sheer strength of character, Sammy is now a leading campaigner and speaker against child sexual exploitation and has become an inspiration to other survivors who have been encouraged to speak out.
This is not an easy book to read but it is vital that stories like this are told to protect vulnerable children. It also underlines Sammy's message to other victims: Don't just survive. Thrive.
Further information about Sammy's campaign work can be found at her website sammywoodhouse.com
'Just a Child' by Sammy Woodhouse is published by Blink Publishing, £7.99 paperback