A Walk from Sheriff Hutton along the Foss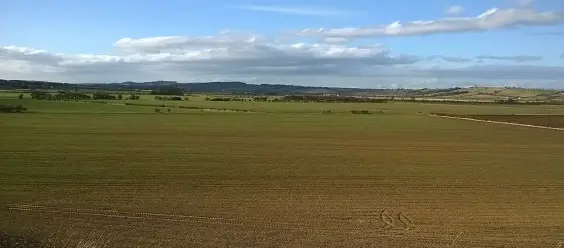 Dog-Friendly Walk from Sheriff Hutton
by Philip Jach
Start Point: SE 650663. Park near the Highwayman and head west along the Foss Walk.
Terrain: Lanes and well-maintained paths.
Distance: Approximately 8.5 Miles
Refreshments: The Highwayman and Castle Inn. Quarmby's deli and café.
Highlights:
Sheriff Hutton castle
Views over the Vale of York
Views towards the Howardian Hill
This is a low-intensity walk that can easily be modified or shortened accordingly. There are many attractions along the way and the terrain is relatively flat, therefore making it perfect for families.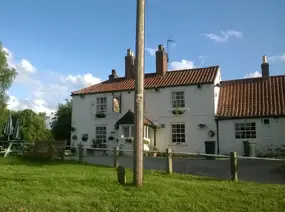 Starting in the picturesque village of Sheriff Hutton, just over 15 miles north of York, we set out northwest, making our way along a clearly marked path through a large field. As we turned, we are treated to the most magnificent views across the Vale of York, as well as northwards to the Howardian Hills. The wind can filter in at quite a pace here and there's limited shelter. So it's best to be prepared if the weather is unpredictable.
"No shortage of stick throwing opportunities"
For a relatively short walk, this route offers a superb range of landscapes and sights of interest. Our goal is the Castle Inn, Sheriff Hutton, which is dog-friendly and offers a range of home-cooked meals. Had it been a weekday, we would have ventured to the sumptuous Quarmby's, a high-end deli and café in the village.
With our friends' dog as a trusty companion, there was no shortage of stick throwing opportunities and clearly marked-out boundaries ensured she didn't stray out of our site.
Travelling southwest, we skirted around the delightful Bracken Woods before turning back towards Sheriff. A quick walk up to Sheriff's 12th century Motte and Bailey church was well worth it, despite not being currently open for public access.
If you're looking for a low intensity walk that has lots to offer, this is a perfect fit.