The Rock 'n' Roll Map of Yorkshire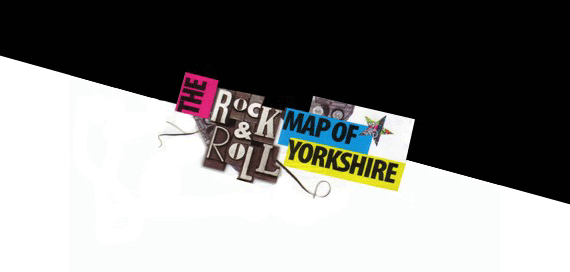 The places, events and people that have put Yorkshire on the World Music Map…
by Matt Callard
LEEDS UNIVERSITY
The University Refectory's pillared, echoing space has witnessed the slow death of a fair few decent rock outfits over the years, but the greatest live band the world has ever seen famously conquered – nay, slaughtered – the place, and from the aftermath came the greatest live album of all time. Originally released with just 6 tracks, The Who's Live At Leeds is an aural hurricane, capturing the band's four-way elemental energy at its swaggering peak – all here in Yorkshire! A ferocious document of maximum R&B.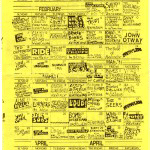 THE DUCHESS OF YORK
Still talked about with hushed tones in Leeds muso circles, the Duchess was the archetypal gig toilet – cramped, sweaty, a little bit lax on the health and safety. Still, it hosted much of the world's formative rock talent through the venue's 80s-90s peak. Oasis famously tore up the place pre-Definitely Maybe, but we reckon a Bleach-era Nirvana supporting the mighty Tad is hard to beat – probably got a hundred quid to split that night. Painfully, the venue is now a Hugo Boss.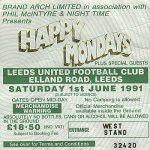 ELLAND ROAD
Ironic that Madchester's two iconic live events, The Stone Roses at Spike Island and The Happy Mondays' all-dayer at Elland Road, took place either side of baggy HQ. But this was more than a celebration of The Mondays at their commercial peak. It was the final spiritual celebration of terrace culture's ecstasy-fuelled flirtation with the dance floor. Freaky Dancin' indeed.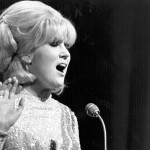 BATLEY VARIETY CLUB
Batley's famous chicken-in-a-basket venue might not be the most glamorous location. But, thanks to erstwhile Yorkshire showman and sixties mover-and-shaker, Peter Fleming, it's out Vegas-ed the best of them over the years. Tom Jones, The Bee Gees, Roy Orbison and Tina Turner have all stopped by for half a mild. But we're doffing our flat caps to the night everyone's favourite torch singing legend topped the bill – Miss Dusty Springfield. Eyes down…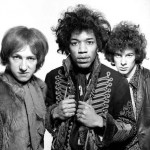 ILKLEY
The apocryphal tale of the Jimi Hendrix Experience dropping in on sleepy Ilkley and causing a near-riot has slowly seeped into music history legend. The guitar god was following up an indifferent gig in Leeds by playing the unlikely location of an over-rammed Troutbeck Hall – so rammed, in fact, that the party pooper police decided to halt proceedings early. Reports of said-riot differ from disgruntled punters booing a bit, to actual window smashing and violence! Whatever the sketchy truth, if everyone who says they were there that night really were there, Jimi would've needed a stadium to fit them all in.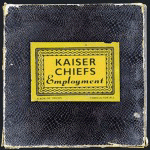 MENSTON & KEIGHLEY
The most thrilling coming together of these two famous locations since the 1975 West Yorkshire under 14's cup final. Whatever we think of the Kaiser Chief's patchy follow-up albums, the Yorkshire music scene would be a very different place without their all-conquering debut, Employment. In true Leeds United fashion, we await their critical rehabilitation with loyalty and baited breath…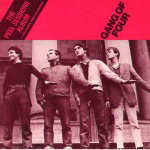 HEADINGLEY
Yorkshire's most influential band convened in Leeds in the late 70s. Hammering their way out of the punk cul-de-sac using contemporary funk and reggae rhythms. Gang of Four created a visceral, high energy rock 'n roll that made you dance, sweat and think. It never pandered to the niceties of romance or rock convention. Without them there would be no Pixies, no Chilli Peppers, no Bloc Party.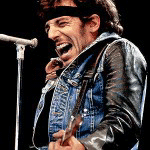 ROUNDHAY PARK
Famed for 80s/90s enormo-concerts from Michael Jackson, Madonna, Simple Minds, Robbie Williams and U2 – not to mention a certain free festival headlined by a peak Britpop-era Pulp – for sheer muscle-flexing, foot-stomping, chest-pumping rock 'n' roll overload, we're plumping for Bruce Springsteen's 1985 four-hour Roundhay Park marathon! Glastonbury? Pah!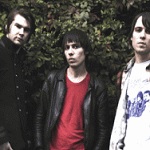 WAKEFIELD
Doing for Wakefield what the Kaisers did for Leeds. The Cribs slowly upward-curving career arc took on vertical proportions when a certain talented Mancunian journeyman joined them for fourth album, Ignore The Ignorant. Johnny Marr's trans-Pennine guitar heroics have got the band much-deserved wider exposure. Although we're still not sure about frontman Ryan Jarman's most un-Morrissey-esque interview technique. It's, like, d'ya know what I mean, like, really not good, like.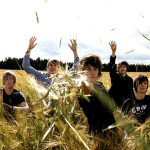 HELMSLEY
One of rock 'n' roll's most unlikely locations, the posh and pretty village of Helmsley, North Yorkshire, features a double-headed alt-rock attack in the shape of One Night Only and Joe Lean and The Jing Jang Jong. Brothers George and James's respective bands teeter on the brink of either colossal ocean-striding stardom, or total ignominy. Right now, it's hard to say which way this coin is gonna fall…

BRAMHAM PARK
It took a Guns n Roses mini-riot to finally put The Leeds Festival on The Rock 'n' Roll Map. It's turned into a much slicker (and safer) event since 2002's disturbances/high jinx. Defiantly rock-heavy, behemoths White Stripes, Metallica and Pearl Jam have all headlined. But could it have been the frankly distressing appearance of a ginger dread-locked Axl Rose that irked the assembled throng so?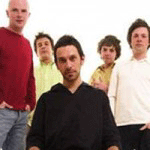 YORK
It's a curious thing, the paucity of decent RnR talent from the region's second city. So we're stumping for Britpop also-rans Shed 7. Clinging onto Oasis's coat-tails for all they were worth. They still managed a couple of decent, singalong 90's anthems… As Delia might say – York, where are you?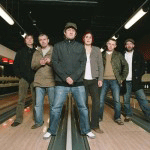 HULL
It's a little-known fact that, at the time of its release, The Beautiful South's singles compilation album, Carry On Up The Charts became the third fastest selling UK album ever – eventually going seven-times Platinum. Welcome to the biggest band ever from Yorkshire. Before TBS came, of course, The Housemartins. Killer tunes, fizzbomb guitars, wit and intelligence – what more do you need?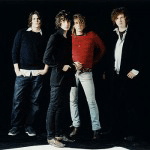 SHEFFIELD
Even US-conquering Def Leppard couldn't re-brand the steel city as a rock outpost, so ingrained was Sheffield's dedication to silken 80's synth pop. The Human League, ABC and Heaven 17 all came from the South Yorkshire capital and Pulp kept the flame burning in the 90s. But four young rascals from the suburb of High Green, with Casper from Kes accents and a water-tight take on choppy indie rock changed all of that – with a bit of help from a burgeoning internet site called MySpace, of course. Afterwards, the record industry would never be the same again…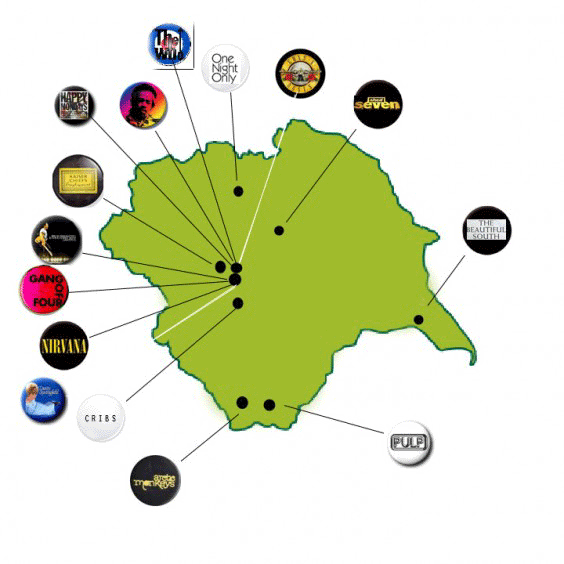 Thy Name is Shame – Three That Should've Got Away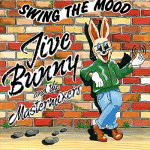 JIVE BUNNY: The unfathomable success of this agonising endorsement for roadkill was based around a seemingly never-beginning talent for gluing bits of old records together and hoping for the best. Give your niece a C90 and a box of charity shop records and she'd come up with something more interesting, and marginally more creative, than Jive Bunny. Rotherham, hang your head.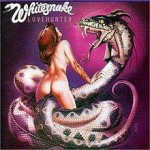 WHITESNAKE: We'll take North Yorkshire's Whitesnake as a guilty pleasure, bypass the big hair, the 80's penchant for bondage leather and the limitless capacity for vanity but we cannot ever, ever endorse the cover art for Lovehunter. Honestly boys, what would your mothers think?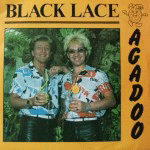 BLACK LACE: This unholy liaison between Wakefield and Leeds have been ruining weddings since 1983. The haircuts alone have caused more regional embarrassment than losing the Wars of the Roses. You know where you can push your pineapples, boys…
Got something to add to the Rock 'n'Roll Map of Yorkshire? Email info@on-magazine.co.uk