Iconic Women from Yorkshire
We're a different breed in our neck of the woods. And our women are some of the greatest women ever known, from the Victorian era to the today's bitcoin era.
There are FAR too many great Yorkshire ladies to list here, but here are 5 who we felt deserved a mention.
Dame Judi Dench
Dame Judi is one of Yorkshire's most famous National Treasures. An actress acclaimed for her work on stage and on screen, whether it's a Shakespearean Drama or a Bond film – she's done it. She was born in York in 1934, and 54 years later earned a Dame Commander of the Order of the British Empire in the 1988 new year's honours list. She was honoured with the Freedom of the City of York in 2002… surely her proudest moment…!
Anne Lister
The landowner and 'first modern-day lesbian' (as she's been dubbed) was born in Halifax in 1791. She inherited Shibden Hall from her aunt, after being in charge of it for ten years, and during her lifetime she wrote a five-million-word diary, spanning between 1806 and 1840, when she died. A sixth of her diary was written in code, which detailed her sexual identity. She was also known as 'Gentleman Jack' in some quarters, which was the title of the 2019 BBC Drama about her life.
Dame Jessica Ennis-Hill
Sheffield born Ennis-Hill is a multi-world champion and Olympic gold medallist. A splendid athlete, her proudest moment was perhaps winning a heptathlon gold on her home turf, Great Britain in the 2012 Olympics. In the same event at the 2009, 2011 and 2015 World Championships she also bagged gold. She was such a well-received athlete that she became a Dame in the 2017 New Years Honours list. A Sheffield United supporter, she had a stand named after her at Bramhall Lane in 2012.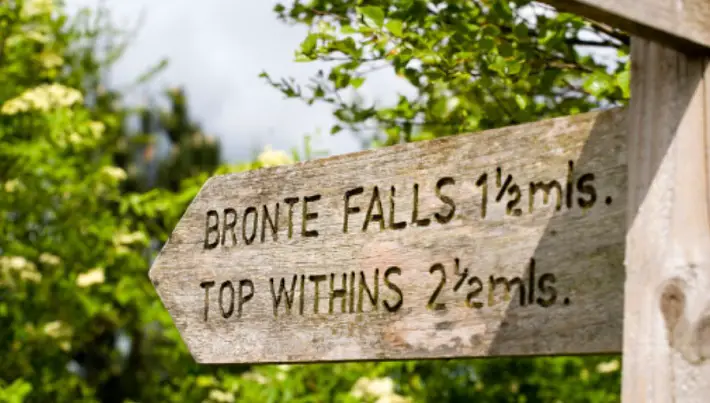 Emily Brontë
One of the famous Brontë sisters, Emily was a poet who wrote one novel, the classic Wuthering Heights. She was born in Thornton and lived with her family on Market Street. She was a reclusive figure and had health issues. Living in unsanitary conditions at home, with contaminated water – it led her to a premature death at the age of 30 years old. But her legacy will always live on in that novel, written just a year before she died.
Amy Johnson
Amy Johnson was a pioneer in her field of aviation, becoming the first woman to fly solo from London to Australia. She was born in Hull in 1903, and went to Boulevard Municipal Secondary School, later studying at the University of Sheffield. Her aviation career was something to be admired, and she set many long-distance flying records during her time in the air. Sadly, Johnson disappeared during a flight in the second world war as part of the Air Transport Auxiliary and is believed to have died.
So, there you have it. Five fantastic Yorkshire women who've earned their place in history. We were close to mentioning the other Brontë sisters, Mel B, Barbara Taylor Bradford, Betty Boothroyd and many others. The list could go on forever, but it's safe to say there's some mighty amazing women who come from Yorkshire.