Juice 3 Power Bank & Juice 2 Port Mains Adaptor – Reviews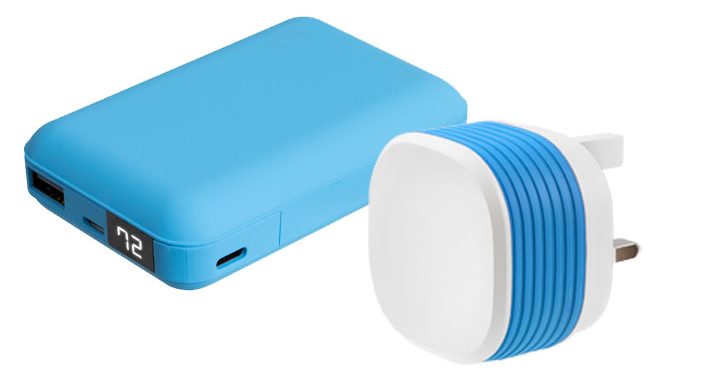 Juice 3 Power Bank and the Super Juice 2 Port Mains Adaptor
Gadget Reviews
by Ryan Madin
Price: Power Bank £24.99, Port Mains Adaptor £21.99
Overview: A Brilliant pair of products that will solve any of your on-the-go power needs.
What Juice Say:
Juice describe these two products as the following:
The 12345 Power bank rage – each one is numbered and the number on the power bank indicates how many charges you get from the power bank. Ideal for festivals and travel!
The Super Juice Super-Fast Wall Charger (with rubber grip for ease of pulling out of the socket!) Instead of waiting 2 hours to charge a mobile to 75% with a standard charger, the Super Juice charger will do it in 45 minutes. While a mobile phone is charging at full speed using the USB-C port, a second mobile device can be plugged in to the USB-A port to charge at the same time; this is all achieved using PD (Power Delivery) technology.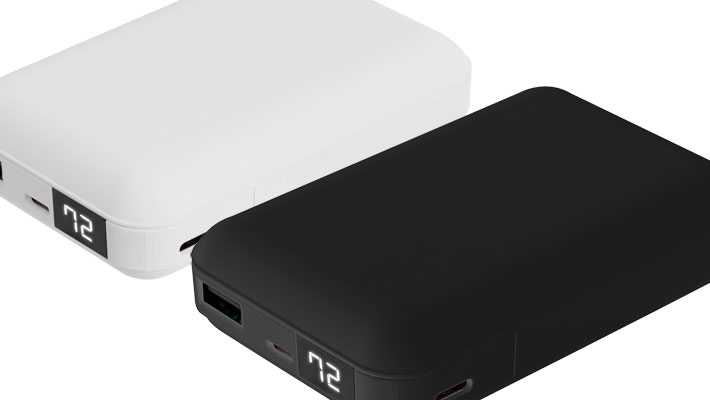 Features:
The Juice 3 is a part of the 12345 range of power banks, with each number representing how many full charges that power bank can hold for the average mobile phone. It comes in four colours, black, sage, white and blue, and can charge a mobile device from 0-50% in only fifty minutes, with a total capacity of three charges of an average smartphone. It has 2.4 Amp max output to charge mobiles and can charge two devices at once with both USB-A and USB Type-C ports. The Juice 3 also features a digital display to check remaining energy levels.
The Super Juice 2 Port Mains Adapter is designed to charge up to two devices quickly and safely via the USB-C port and USB-A port. The adaptor detects your device and delivers the optimum charge with built-in over current, over voltage, overload and short circuit protection to ensure safety. The Sure Grip band around the exterior helps you to easily pull the adaptor out of wall sockets.
My Experience:
The Juice 3 is a good little power bank. Its not too weighty and is relatively small. Charging is fast and the addition of dual ports is a real bonus. It is great to throw in your bag as a 'just-in-case', but also ideal for travelling and commuting where charging points might not be available. I love the digital screen to indicate how much juice it has left, and I feel this sets it aside from other power banks on the market.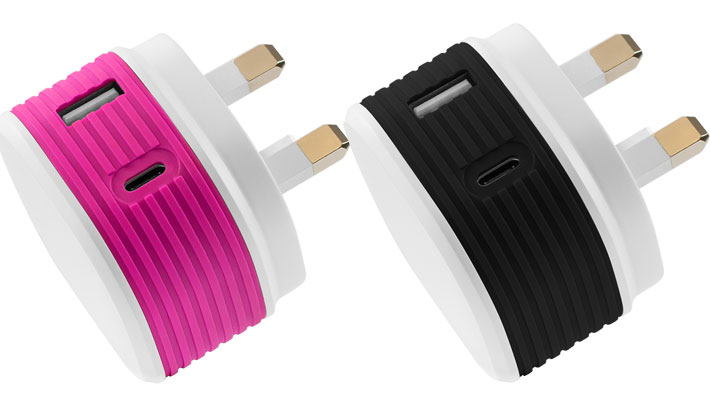 The Super Juice is a great addition to the kits. The ability to charge two devices from one plug is brilliant, but to do so quickly and safely is even better, eliminating the need for multi-socket adaptors or extensions. The thing I love most about the Super Juice though, is the Sure Grip band around the edge. I hate how smooth and slimline the plugs on modern tech are as this makes it difficult to get them back out, especially if the socket is a tight squeeze behind furniture or on a train. Having the ability to remove the plug from the socket with such ease, for me, is the Super Juice's greatest feature. The two ports and super fast charging are also brilliant bonuses.
The Verdict:
Expertly designed and well made charging gadgets that will really benefit most people. If you travel or commute a lot then you will see the greatest benefit from these two Juice products, but they would really suit anyone. I especially love the Super Juice Adaptor, but the Juice 3 will be a staple of my every day carry, ready and waiting to quickly charge my phone when i really need it.
The Juice 3 Power Bank and the Super Juice 2 Port Mains Adaptor are available from juice.co.uk