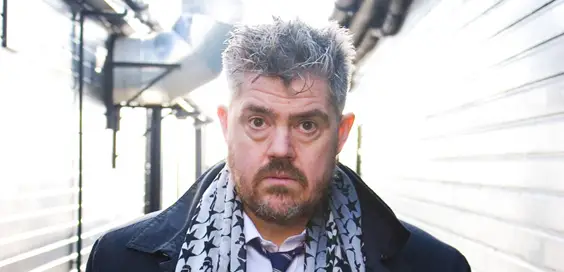 Phill Jupitus
Famous Last Words Q&A
Following his hugely successful tour of the UK in 2017, stand-up comedian, poet, improviser and TV stalwart, Phill Jupitus continues on the road from January 2018 with his acclaimed stand-up show 'Juplicity'.
We caught up between shows to hear his 'Famous Last Words'…
Last thing you did that made you feel good?
I wrote a letter to engage a structural engineer. I don't really do a lot of that.
Last thing you'd want to be doing right now?
Musical theatre.
Last night on Earth… What's your poison?
I never did Acid. I think I'd do acid. If that's a little too much for your publication, then I'd like a really really good flat white. Half a brown sugar.
Last supper… What are you ordering?
Beans on toast with cheese, BUT… 2 slices of really good crusty white bloomer, French butter, Marmite on ONE of the slices, the cheese should be Sparkenhoe Red Leicester, and then sprinkled on the top should be Fox Point Seasoning made by Penzeys Spices in Wisconsin. Maybe a dash of Lea & Perrins.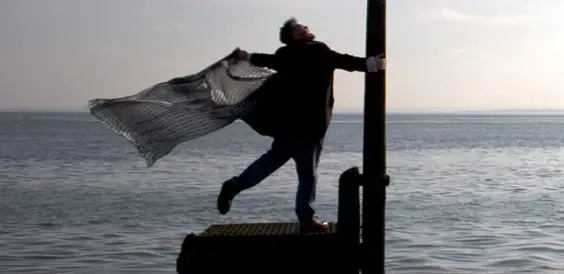 Last person you'd want to share a drink with?
My wife and daughters please.
Last time you shed a tear and why?
Sean Hughes' funeral.
Last refuge… where would you go?
Fife, in Scotland. By the sea.
Last the course… tips on loot, love & life?
This is insanely cliched, but life is a journey not a destination. Look around at stuff and don't be a prick about covers it.
Last but one… random question: Tell us about something that interests you that nobody else knows about. Like Gaelic football… or porcelain.
Badges. I love badges. I've got thousands. I'm bringing swap buckets on tour with me.
Your Famous Last Words?
I wish I'd played cricket.
Phill Jupitus's 'Juplicity' tour visits Helmsley Arts Centre March 18, Pocklington Arts Centre April 5, Wakefield Theatre Royal April 6, Barnsley Civic Theatre April 7, Northallerton The Forum April 20