An Interview with Kate Dickie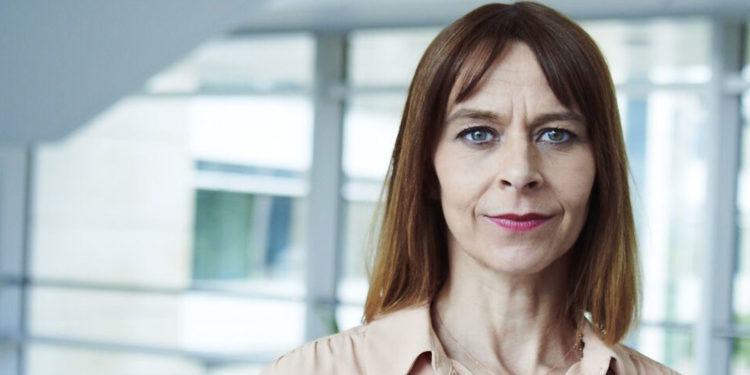 By @RogerCrow
Star Wars: The Last Jedi, Game of Thrones, Prometheus – actress Kate Dickie knows her way around a blockbuster or two. Here, she discusses working on those huge sets, as well as her new film, a live action, interactive sc-fi movie called The Complex…
Tell us about your character in The Complex, Nathalie Kensington.
Nathalie is like somebody I haven't played before. She's the CEO and founder of this company, the Kensington complex, and she is in a really high end lab in London. Her company is in a race in developing things in the labs. She's the boss, which is really interesting for me to play because I've never played the boss of a really big company with lots of high stakes. Anyway, Nathalie has to make many decisions along the way, depending on how you end up interacting with the film. But some of them let's say are perhaps not with the best intentions of society or for people around her. She has her own agenda, and makes some decisions that are very questionable. We get to see different consequences play out depending on the decisions you make for those characters; it goes down different strands with different endings, so we got to see the fallout of a decision for your character. It was very thought-provoking to see that play out. It makes me wonder what it'll be like for people interacting with the film as well.
"A dream come true"
How does acting in an interactive drama differ from a regular drama?
I approached it like I would any film and any character. Trying to create a rounded character who made all these decisions, so it was really exciting. You had points where you had to pause for a 10-second period. But apart from that we would shoot it like filming a film.
What was it like working on Prometheus?
Ah, I had a wonderful experience on Prometheus from beginning to end. It was just a dream come true. I never imagined in my life that I would have the opportunity to work with Ridley Scott. He's one of the loveliest, kindest, cleverest men, and I have such respect and love for him. And just the experience of being on these amazing sets and all the technical… everything that was involved. The actors, the cast, the crew… the design. It was mind-blowing for me. I hold it very close to my heart.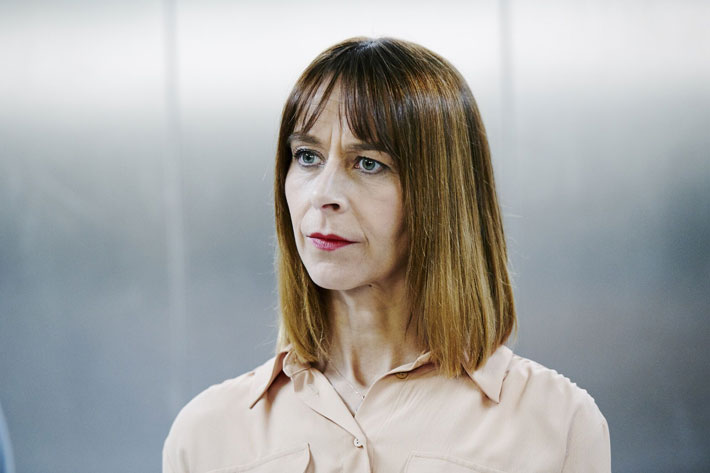 "It's not like I get mobbed"
Was there a lot of pressure on such a huge movie?
I spent the first month just terrified, because I found the whole thing so overwhelming, but everyone was such a tight family on it. Once I relaxed I was able to take a breath and realise this wasn't a moment of madness. I just had a great time.
Was there a similar feeling on the set of Star Wars: The Last Jedi?
Oh yeah. I feel very lucky for the experiences I've had. I feel the same for my indies as well. I've been lucky to work with some fantastic writers, directors and actors.
Do you get stopped on the street by Game of Thrones fans?
Yeah, I do actually. That would be the main thing I would get recognised for. But everyone's usually pretty chilled. It's not like I get mobbed or anything. People recognise me in shops, or people say: "I feel like I recognise you". I don't tend to say (who I am). I maybe make people more bewildered than anything else.
'The Complex' is a live action, interactive sci-fi thriller and is released worldwide through PC, PS4, Xbox One and Nintendo Switch on 31st March, 2020
images: Dan Ross