The Star, Harome – Restaurant Review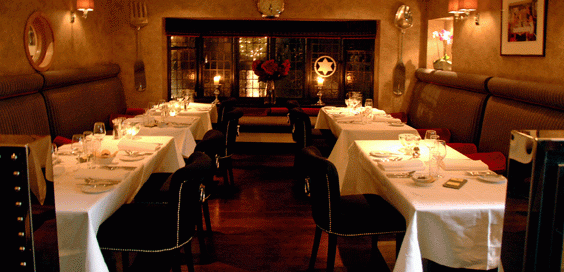 By Matt Callard
Generally, there shouldn't ever be a bad time to visit a Michelin-starred restaurant but, in attending The Star Inn in Harome, North Yorkshire, one week after it was awarded the famous accolade for an eighth consecutive year, there was the bonus of an accompanying celebratory air to go with the expected good hospitality. Michelin Stars, despite their deserved integrity, primarily provide restaurants with a worldwide marketing tool, guaranteeing foodie interest and, just as importantly, press coverage where, otherwise, they'd be dipping into the coffers for necessary but profit-sapping things like advertising.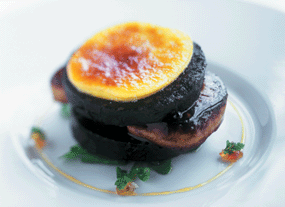 Most Michelin Star-holding restaurants I've come across hardly spare a thought for the troublesome world of marketing – such is the Big Star's power they simply don't really need to. Which means that retaining said Star is a prime objective – and that's good news for us average punters – because if there's one thing the Michelin inspectors are, it's secretive. There are no forward calls to the proprietors, no advance warnings of their presence – they can turn up at any time on any day – so the restaurants must serve Michelin-quality food at each and every serving.
"Lining up to be admired"
So expectations were sky high at the snug Star Inn – and everything really is snug – from the thatched cottage look, to the cosy pub area, to the small nine-table dining room and, because of such high expectations, it's natural to pick at the smaller details more than you would usually. My otherwise terrific Game Terrine starter came with a curious sweet rhubarb side which needed to be much sharper and the four slivers of French toast were teeth-shatteringly crunchy – almost to the point of inedibility.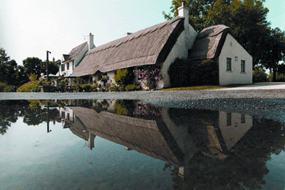 My partner's Faggot of Pheasant with Celeriac and Apple Rosti was deep and rich but also inexplicably huge. Leaving half of it on her plate was an insult to the produce and the quality of cooking but nevertheless a necessity if she was intending to enjoy her mains.
But oh, what mains. My perfectly pink lamb cutlets came with a steaming, succulent dark lamb hotpot. Moist lamb sausagemeat wrapped in a Savoy cabbage leaf and a tangy but sweet pickled red cabbage. A harmony of familiar flavours each filled out with real Star quality. Immaculately presented too, on a thin rectangular plate. As if the four separate constituents of the dish were lining up to be admired – and why shouldn't they!
"A gleaming jewel"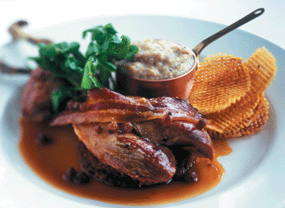 Equally good was my partner's skate. Expertly prepared, with a wonderful slab of belly pork and a final salvo of seared scallops. Simple, skilled masterpieces both. Add perfect veg and potato sides. At last it was easy to see what all the fuss was about. And to finish, a gentle almond and mandarin cake so light it almost floated. Plus, a quite extraordinary and unusual Pontefract cake ice cream.
The Star deserves its many accolades – it's a gleaming jewel in Yorkshire's dining crown. We'll forgive the mis-steps of the starters for the joys of the mains. But it's debatable whether those Michelin inspectors will be quite so forgiving if, next time, only two out of three courses are close to perfection.
The Star Inn, Harome, Near Helmsley, North Yorkshire, YO62 5JE
01439 770397
thestaratharome.co.uk