Red Chilli, Leeds – Restaurant Review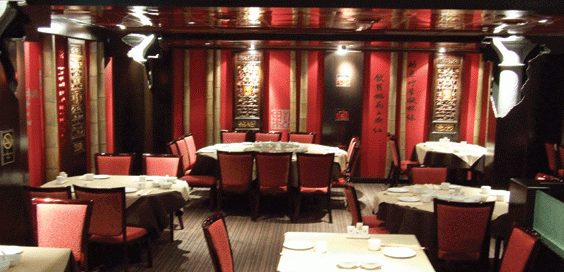 By Rebecca Tredget
The name Red Chilli crops up time and time again when talking about Chinese food in Leeds. I ventured out one cold, windy and very wet Thursday evening to see what all the fuss was about.
The restaurant is just underneath Revolution on Millennium Square in Leeds. Although you'd never guess it when you're inside. Apart from maybe the occasional glimpse of a spangly skirted bare leg through the ceiling windows (which we, admittedly, found rather amusing).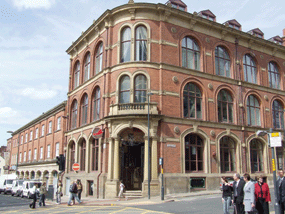 The interior is very slick. There are lots of dark tones and under-lighting. A sea of waiting staff calmly oversee proceedings, all with headsets. Did I mention Red Chilli is very slick? It is buzzing with office parties, couples and family diners. In fact, we are surprised at how busy it is on a miserable Leeds evening.
We decide on a bottle of Sauvignon Blanc Coopers Creek (£21.50). It's an absolutely delicious wine from Marlborough. Fresh, crisp with a hint of sharpness. The perfect balance for any red chilli we just might encounter. The wine list is surprisingly extensive, including a selection of traditional Chinese spirits/drinks for purists.
The menu is huge – and I mean HUGE. It goes on for pages and pages (28 on their website!). We are wearing our rabbit in the headlight expressions as the general manager arrives and offers to pick out some dishes for us. After a few questions about our likes and dislikes the food starts rolling.
"Enjoy the contrast"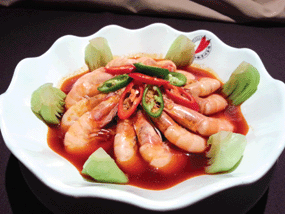 First comes Seafood Soup of Eight Delicacies (£4.50). It's a delicious fishy broth with shredded vegetables, squid and prawns. The broth is light and delicate, vegetables and seafood are perfectly cooked. A soup that really warms you through, comforting and nourishing. Next we have a selection of starters. The Hot & Spicy Chicken (£6.50) includes shredded chicken marinated in a green peppercorn paste. All perfectly seasoned and cooked, the peppercorns have a pleasant numbing effect, akin to cloves. Pan Fried Minced Pork Dumplings with Sesame, Spring Onion & Ginger (£4.80 for 6) are wonderfully fresh. You can really taste every element of the dish and they are coated in crispy sesame seeds on one side, which provides a fabulous texture.
Then comes a dish that really split me and my date; Cheese, Ham & Chicken Rolls (£4.50 for 3 pieces). Imagine a spring roll but filled with the before mentioned ingredients. The date felt it was out of place on an authentic menu. But I actually really enjoy the contrast it provides and happily ate all of mine… and most of his. Then, finally, some Aromatic Crispy Lamb (£10). Served in a similar style to the Asian classic Aromatic Crispy Duck (pancakes, hoi sin sauce, shredded cucumber & spring onions), the lamb is out of this world. It is quite unlike anything I've ever had before. Tender, with the crispiest skin. A clear winner for both me and my dining partner. I cannot emphasise enough – if you are a lamb fan, please order this – and thank me later.
"A bold statement"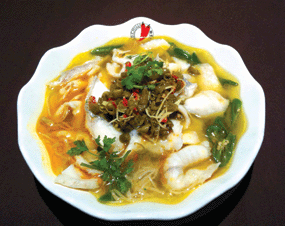 For main courses we are treated to Sliced Sea Bass with Lily Mushroom, Green & Red Chilli and Wild Chilli (£14). A big bowl of steaming deep red sauce (almost a broth) full of deliciously cooked pieces of sea bass and mushrooms. The sauce has a beautiful heat which could easily overpowered the delicate sea bass, but does not. We also have Squid, Scallops, King Prawns, & Japanese Tofu with Hot Chilli (£14). It is my personal favourite of the mains, presented in a bubbling dish on an open flame.
All of the seafood is cooked to perfection, with a fiery sauce and the tofu soaking up the flavours beautifully. Both dishes are served with Tong Choi with a Fermented Bean Curd and Shredded Chilli Sauce (£8.50). The greens still have great bite, with an almost buttery, rich sauce providing a welcome contrast to the heat from the main dishes. We also have Jade Fried Rice with Diced Prawns & Vegetables (£9). They are hugely flavoursome and completely moreish. I have no qualms in making the bold statement that it is the best rice dish I've ever had. A modest dish, perhaps, but a complete testament to Red Chilli that it held its own sitting next to the decadence of scallops, squid and king prawns.
"Care about the food"
By this time we concede defeat, and although we don't quite manage to finish all the dishes, we make a pretty good try. And then the dessert came out… Deep Fried Banana Balls with Golden Shredded Potato (£4.80). Sticky, rich, comforting banana balls covered in a gooey caramel completely blanketed in deep fried, crispy, shredded potato. A bizarre sounding (and looking) dish but, again, Red Chilli get their combination flavours bang on. The soft, sticky banana is perfect against the crunch of the shredded potato. The caramel complements the potato's slight saltiness. A perfect way to end the meal.
Throughout our visit the service is absolutely seamless. Staff are attentive without being intrusive, and genuinely seem to care about the food, restaurant and customer. Red Chilli is not the cheapest restaurant in Leeds, but the food is exceptional. They're one of the finalists for the Tsingtao Legacy of Taste Competition to find Britain's best Chinese restaurant and, from what I've seen, they'll definitely be in with a chance.
Red Chilli, 6 Great George Street, Leeds, LS1 3DW
0113 2429688
redchillirestaurant.co.uk/leeds