Oulton Hall Afternoon Tea – Restaurant Review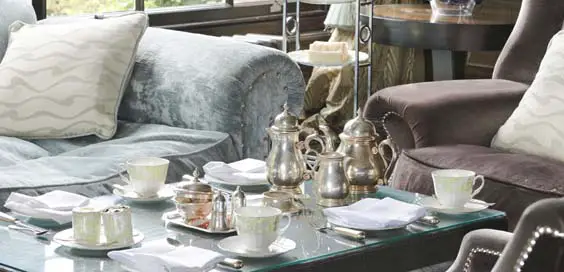 Oulton Hall Afternoon Tea
Restaurant Review
by Julia Paddon
Afternoon tea, the glorious and perfectly valid social situation where two scones followed by dessert is not only acceptable but obligatory. Not sure who invented afternoon tea… 'Do some research then' I hear Ed mutter. OK. Anna Maria Russell, Duchess of Bedford is credited as being the inventor of afternoon tea when she apparently felt a bit peckish and deprived of company in the early afternoon.
I imagine her quandary being the 18th Century equivalent of the modern pastime of repeatedly checking the fridge when bored in the vain hope that the next time you open it a fancy cake or your best friend will pop out. There's nothing much more exciting than eating too much cake with your favourite friends in my opinion, so I think me and Anna would have hit it off.
The opulent and extravagant surroundings of 18th Century Oulton Hall in Leeds provides the perfect setting for a classic afternoon tea, just like poshie Anna would have done, doncha know.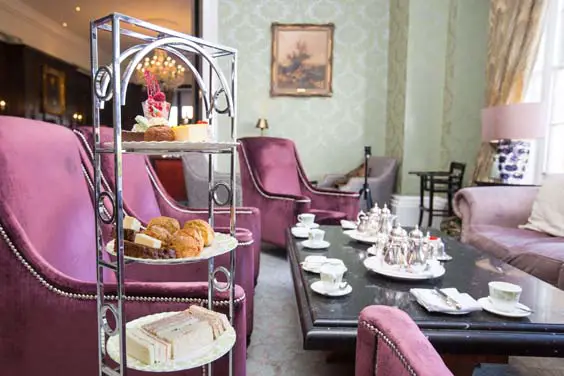 "Joy is in the theatre and the surprise"
Opulence checklist: velvet upholstery (yes), sweeping views across the park (yes), multi tier silver freestanding cake stand (yes), silver tea service including dinky cake fork (yes) and handsome friendly Head Butler (yes, yes).
I can only imagine that the Duchess would have celebrated the addition of a sneaky gin – rhubarb with elderflower tonic in this case, served in a big balloon glass with fruit and the perfect amount of ice. I'm not going to reveal too much about the food, part of the joy of afternoon tea is the theatre and surprise element but you should know that everything, without exception, is delicious. That includes the speciality blend tea, which is beautifully balanced and a perfect accompaniment to the plethora of sweet and savoury treats that lay before us.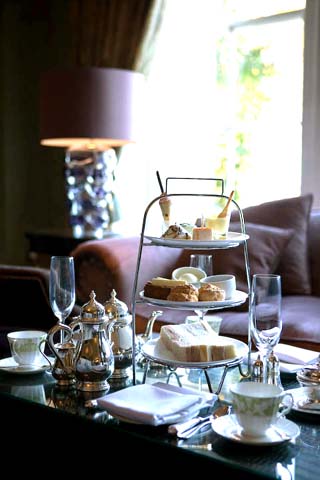 The Yorkshire theme wasn't crow-barred in at the exception of quality and flavour. In fact, the nods to Yorkshire (Yorkshire rhubarb scone, Harrogate gin, Wensleydale cheese, Taylor's blended tea) only enhanced the overall enjoyment.
"Decadence"
Of course, when reviewing you approach everything from a critical standpoint and with internal points of reference to compare your experience. Reviewing means it is my extreme good fortune to have eaten a lot of afternoon teas and (greedily) I expect two of everything, including dessert.
The only question I would pose to Oulton Hall about their afternoon tea is why only one of each of the four desserts? I have a sneaky suspicion that it is to avoid waste, as experience has probably taught them that people start to reach their cake quota and prefer to share. However, as afternoon tea professionals (that's what it says on my passport, ok?) my friend and I could have managed one each of the desserts (#justsaying).
Oh, the decadence of criticism in the face of such luxury, I know – especially when the Rhubarb Gin afternoon tea at Oulton Hall is definite in my top five all time best. Wonder if their upcoming Chocolate Afternoon Tea can beat that? (Checks inbox for invite).
Oulton Hall, Rothwell Lane, Oulton, Leeds, LS26 8HN
Afternoon Tea:
Monday – Thursday £22pp (gin afternoon tea £27pp)
Friday – Sunday £25pp (gin afternoon tea £30pp)
Times served: 2:30pm – 6pm
To book, call 0113 282 1000
qhotels.co.uk/our-locations/oulton-hall