COSMO, Doncaster – Restaurant Review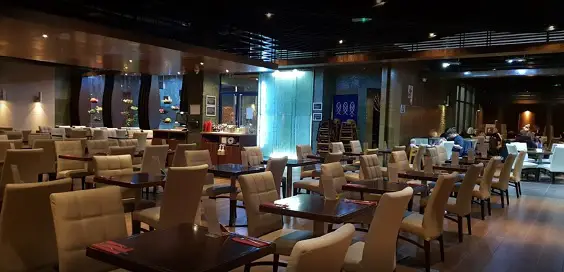 By Kirsty Reid
As a fussy eater, I know all too well the difficulties one can face when choosing a place to eat – particularly when dining with a group. So, a restaurant offering all-you-can-eat cuisine from across the globe seems like a no-brainer.
COSMO Doncaster, located in the city's Frenchgate shopping centre, provides the opportunity to eat your way around Singapore, Mexico, Italy, India and more, without leaving Yorkshire. And it's affordable, too. Prices vary depending on the time and day of your visit, with lunchtime dining from just £8.50pp and evenings from £14.99pp.
When I was invited to sample COSMO's gastronomic delights for myself, I enlisted the help of my dad, a massive foodie, to see whether quantity came at the expense of quality.
Walking into the restaurant felt a bit like walking into a hotel lobby, with a high ceiling, sofas and a reception area. Unnecessary? Perhaps. But the setting shows COSMO means business. It's immediately clear that the chain really does take inspiration from the world's best five-star hotels as its website claims.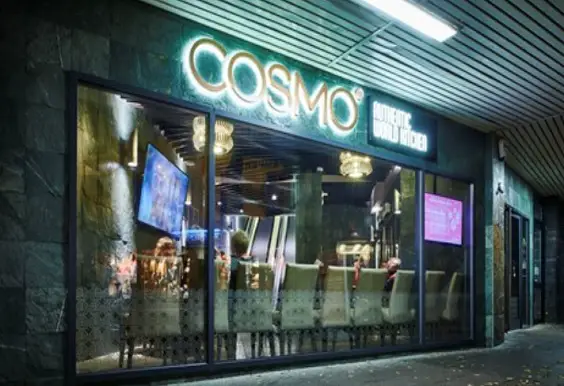 "Ample delights"
After a warm welcome from the receptionist, we were ushered to a cosy booth in the heart of the restaurant. Looking around we saw a varied mix of diners – families with young children, large groups and couples. Clearly COSMO appeals to a wide audience.
For a Sunday night (£15.99pp), the place felt quite busy, though I'm told this was quiet for a weekend. One good thing about a busy buffet is that you're guaranteed hot, fresh food.
After ordering our beverages (bottomless soft drinks, £3.10), we headed to the buffet to sample as much variety as possible (in the name of journalism, of course!).
With live cooking stations serving up ample delights, there was no chance we could sample something from every country and still have room for dessert. Instead we opted for Italy, Mexico and India to give us a taster of what COSMO is all about.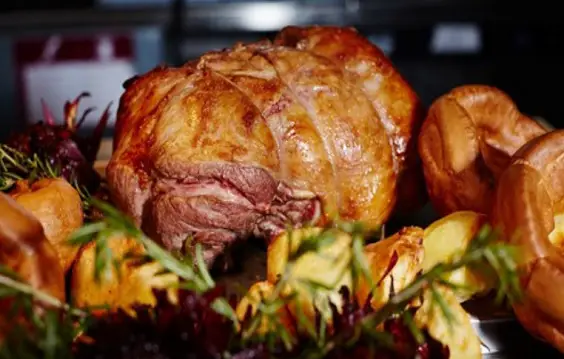 "Packed quite a punch"
Dishes were clearly labelled and included dietary guidelines (vegetarian, vegan, allergens etc). Several dishes were labelled 'chef's special' to help indecisive customers with their choices.
Playing it safe, I opted for Italian for my first dish. Tucking into the vegetarian pasta I was pleasantly surprised. I often find vegeterian dishes to be rather bland, but this was bursting with flavour. As were the cheese meatballs which I had with pepperoni pizza.
Dad enjoyed the succulent black pepper chicken and vegetable samosas – which packed quite a punch for a small pastry pocket. The black bean beef looked delicious, but unfortunately lacked in flavour.
Next up for me was Mexican. The chicken fajitas, which had only a subtle hint of spice, failed to tantalise my taste buds. That said, paired with the sweetcorn salsa (hot, but not too hot), and a sprinkle of cheese they weren't half bad.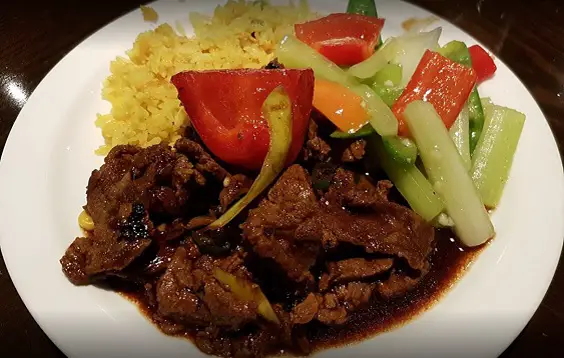 "Spoiled for choice"
Dad opted for a Sunday roast with all the trimmings. Declaring the beef "excellent" and the vegetables cooked to perfection – not too soft, but not al dente either.
Ready for something sweet, we managed to squeeze in a trip to the dessert counter. After all, no matter how full you are there is always space in your dessert stomach.
With fresh fruit, a gelato counter, an array of bite-sized cakes and a chocolate fountain, the sweet-toothed are certainly spoiled for choice.
I quickly realised that COSMO is a great place to eat child-like desserts free from judgement. Looking around I saw adults tucking into marshmallow kebabs, jelly sweets and ice-cream covered in chocolate sauce from the fountain. Following suit, I opted for a waffle and marshmallows drizzled in chocolate.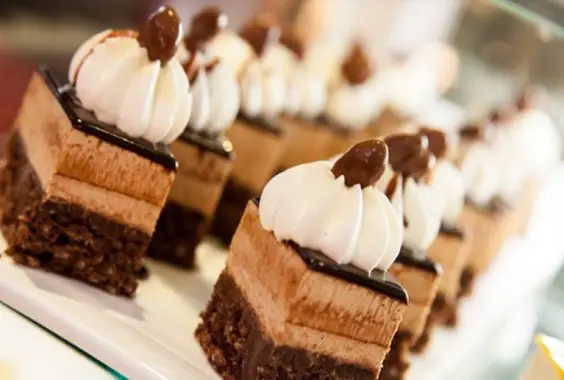 "Crowd pleasers"
Next up, I sampled the apple pie, which turned out to be a crumble and, dare I say, one of the best I've had. The apples were soft, sweet and laced with cinnamon.
Dad opted for the creamy strawberry cheesecake, followed by a pot of COSMO's vegetarian and gluten-free ice cream. Both crowd pleasers.
The staff were faultless. Arek, our waiter, was quick to tidy away any used plates and on hand to answer any questions we had.
COSMO certainly has a broad selection of dishes. If you want an affordable feast that caters for all, COSMO definitely delivers.
COSMO Doncaster, Frenchgate Shopping Centre, 20 St Sepulchre Gate, Doncaster, DN1 1SW
Opening Hours
MON – FRI 12 – 15:30
SATURDAY 12 – 16:00
SUNDAY & BANK HOLIDAYS 12 – 22:00
01302 328088
cosmo-restaurants.co.uk/restaurants/doncaster