Wines From Valencia – Profile and History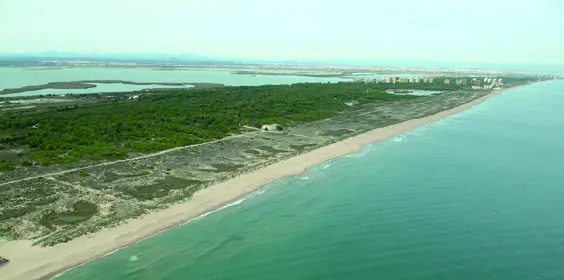 By Paul Howard
Though you may decide not to, it's easy to escape the city of Valencia, by road or rail. The lowlands immediately surrounding the city are hugely productive for rice, fruit and veg. Indeed, Valencia is better known for oranges than for its wines. Everywhere is a sea of orange trees and persimmons. As the mountains rise ahead, this gives way to much unspoiled natural beauty, where olives and scrub lands replace oranges and palms. Finally, on the uplands there are vines. Evidence of winemaking in these parts dates back at least 2,700 years.
The Valencia DO wine region covers some 15,000 hectares and has four distinct sub-zones, all at altitude. To the north and west are the zones of Moscatel, Valentino and Alto Túria, with the slightly lower Clariano to the south. Cava is made too, with its own DO. The main grape varieties are indigenous. Merseguera, Muscat and Macabeo are white, with Monastrell, Garnacha Tintorera and a little Tempranillo in red. Of course, the typical list of white and red international suspects is also well represented.
The Spanish wine push towards quality means that there is plenty of artisanal experimentation, including the rediscovery of rare local varieties. The dry climate means that organic farming is common too. The traditional bulk volume wines for export are also evident, with many large wineries and cooperatives making wines of every conceivable style.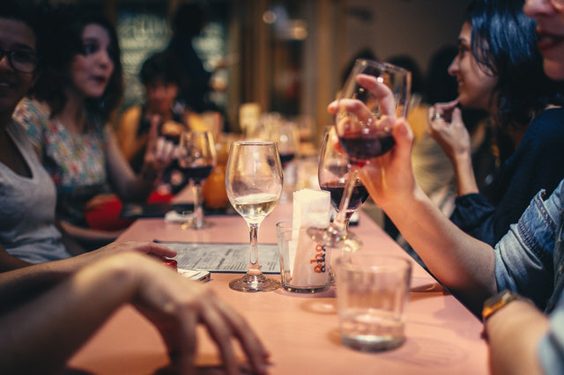 "Result is great freshness, purity and elegance"
Thanks to the Valencia DO, I am able to try many of the wines and meet producers that are making excellent varieties. Of all of these, Celler del Roure is one of the most exciting properties in the region. It has three separate vineyards, near Moixent and the Les Alcusses Valley, part of the Clariano subzone. It's just an hour's drive south from Valencia.
Cellar del Roure was created by Pablo Calatayud and his family in 1995. He's making authentic artisanal wines using rare local grapes such as the red Mando and white Verdil. Also, his project has rediscovered how to use buried terracotta amphorae for ageing the wines. Indeed, the 500-year-old winery that had fallen into disuse before his arrival still has 97 unbroken original amphorae. After much experimentation and research, the results have been so successful that a new underground cellar has been excavated, with new amphorae ready to be installed. Pablo and his winemaker Javier Revert use the amphorae for ageing the wines, after fermentation in stainless steel tanks with minimal sulphur and wild yeasts.
The buried amphorae maintain just the right temperature and humidity and terracotta allows a little oxygenation, similar to that of an oak cask. However, no wood marks these wines and the wine has less disturbance, so the result is great freshness, purity and elegance. This technique means these are not "orange" or "natural wines" with their "faulty" reductive or oxidative flavours. They come in Burgundy-shaped bottles. It distinguishes them from their "normal" range made in their nearby modern winery, which is packaged in Bordeaux-shaped bottles to emphasise the difference.
"Best of both ancient and modern"
Here are my thoughts on the four amphorae-made wines in the range, plus one of the "conventional" wines.
Cullerot 2015 white, 13%. 40% Verdil, 30% Macabeo, 30% Malvasia, aged six months in amphorae, yet to be bottled. Lovely fresh pale-coloured white, with lemon peel and a silky texture. They've removed the Chardonnay and PX of previous years and upped the Verdil it seems. Will improve in bottle, already delicious. Tadpole label.
Prices: Spain €6.50, Ultracomida £10.95
Safra 2015 red, 12.5%. 90% Mando, 5% Garnacha, 5% Monastrell. Aged six months in amphorae. A red with the soul of a white, great purity. Mando is light in colour, floral and ideally suits the amphorae regime. Bright cherry fruit. Perfect summer drinking, as it can be slightly chilled. Fabulous wine. Yellow Butterfly label.
Prices: Spain €9.00, N/A UK
Vermell 2014 red, 13.5%. 40% Garnacha, 40% Monastrell, 20% Mando. Aged 6 months in amphorae. A fuller blend, deeper colour, with juicy red berry fruit. Splendid. Red butterfly label.
Prices: Spain €6.00, Wine Direct £12.95
Parotet 2013 red, 13.5%. 75% Mando, 25% Monastrell. Aged 14 months in amphorae. The star wine of this tasting, utterly brilliant. It's about freshness and balance, not a big Mediterranean wine at all. Mando brings the freshness, Monastrell adds a little power and colour. Mid-ruby colour, floral nose. Cherry, kirsch and garrigue notes. Silken-textured, vif! The expectation is that this will be long-lived. Black Butterfly label.
Prices: Spain €12.50, Wine Direct £19.95
"Old ways can point to a bright future"
An honorary mention too for their non-amphorae 16 Setze Gallets 2014 red, 14%. 30% Garnacha, 30% Monastrell, 15% Mando, 25% Merlot. Named after the old coins found near the property. Stainless steel fermentation and ageing only, no oak or amphorae used. Modern style but an excellent blend, with a floral nose, red fruits and freshness. Brilliant value too. 16 Label, Bordeaux-shaped bottle.
Prices: Spain €4.50, The Wine Society £7.25
In summary, the amphorae aged wines prove that we can still learn about quality winemaking from researching the best old methods, especially when combined with modern technologies. Not only does this create great wine, but it also creates an authentic identity.
If you can't get to Celler del Roure for a visit, then you can buy and try their wines in Valencia, either at the central market or El Corte Ingles. Indeed, most of these wines are available in the UK, thanks to importer Alliance Wines, so seek them out and see for yourself.
Valencia, whether in the city or the country, combines the best of both ancient and modern and in so doing is reinventing itself. Hence this has created a unique identity that's yours to discover.
Meanwhile, its wine region is also making significant strides by using its heritage to make exciting and diverse wines that have a sense of place. Consequently, Celler del Roure is at the forefront, showing that embracing old ways can point to a bright future.
I've only scratched the surface of Valencia and its wines so far. There's much more to discover, so I'll be returning soon.
Top image courtesy of Visit Valencia