Sherry – Spain's Gift to the World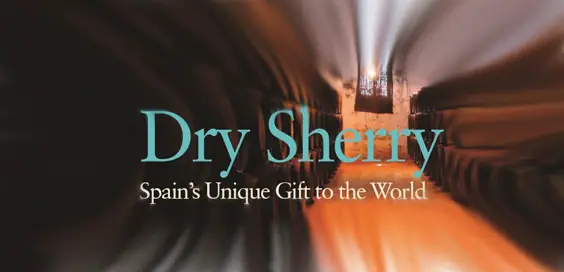 Spain's Unique Gift to the World
by Paul Howard
Sherry has been drunk in Britain since the 14th century and became hugely popular from the time of Shakespeare right through to the Victorians and Edwardians. Yet in 21st-century Britain it remains stubbornly unfashionable. A brand image based on those sticky and sickly sweet wines so beloved by Aunt Ethel (more tea, vicar?) lingers on. It is seen as something to be endured during compulsory family visits at Christmas, sipped politely with a plate of fondant fancies and butterfly cakes. Desperation would set in, with the Aspidistra discreetly used as a spittoon.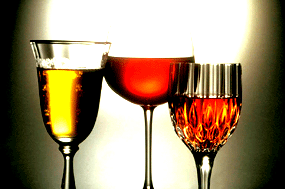 Well, try explaining that to the fashionistas of the tapas bars and restaurants in Madrid and Barcelona. They know better. Dry sherry is made in a range of styles, is great with food, is ridiculously cheap and, most importantly, tastes glorious. In fact, sherry is achingly cool. So here's the inside track on dry sherry. How it is made and what to look out for and drink it with.
Sherry comes from south-east Spain, near Cádiz. The region centres on three towns; Jerez de la Frontera (the origin of the word Sherry), Sanlúcar de Barrameda and Puerto de Santa Maria. There are many wine regions blessed with ideal conditions for grape growing, but Sherry is not one of them. It is blisteringly hot and the predominant white grape that thrives there (Palomino) usually makes only vapid dry white wine. The secret of sherry is how human ingenuity, by developing over centuries, transforms this humble base material into gold. This alchemy is down to the maturation that sherry undertakes.
"A strain of yeast known as flor quickly grows on the surface"
Firstly, those dry white base wines are made to about 12% alcohol. After the fermentation the wine is initially fortified with pure spirit to around 14.5%. Then it is put in to wooden casks known as butts. However, these are only filled to about 85% of capacity, leaving a large air space. Under such conditions a strain of yeast known as flor quickly grows on the surface of the wine. This feeds on the wine itself. In so doing it adds unique flavours and protects the wine from oxygen. In spring, those casks that have grown the most flor (which by then is an unattractive foaming scum) are then fortified again to 15.5%. This is the ideal alcoholic strength to feed the yeast and make it thrive. Eventually, these casks will become Fino sherry, created over time by the biological action of yeast.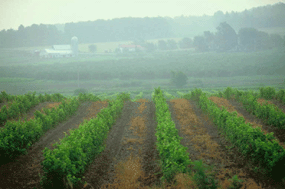 Some butts develop little flor and have a quite different destiny. Instead, they are fortified to around 17.5% alcohol. This strength kills the yeast completely. The wine in the cask is therefore unprotected from air contact and starts to oxidise. These casks will eventually make Oloroso sherry, with a flavour character created by oxygen. From here on Fino and Oloroso are kept apart.
It's now time to introduce these casks of young incomplete wine to a unique technology for ageing and blending from the nineteenth century – the solera. It's easiest to imagine a solera as a collection of connected sherry butts organised into a pyramid, with the casks from each year stacked in rows in the pyramid. The oldest wines will be at the bottom of the pile and from these up to 30% of the contents can be drawn off each year as finished wine.
"It's a process that may take from five to over 100-years"
Once this is done they are then partially topped up with younger wine from the next oldest wine in the row above. The process is repeated for each row. This allows space for the youngest wines to enter the solera at the top. In this way the wines blend together, the youngest wines slowly taking on the character of their forbears over time and refreshing the older wines. It's a process that may take from five to over 100-years! Hence most sherry is non-vintage because it is a blend of wines from many years. It also means that the complete wines are consistent in style and quality because of the ironing out of any differences in individual barrels.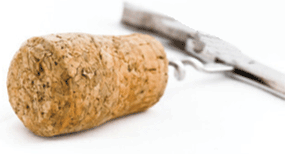 So far then, we have met Fino and Oloroso sherry, two completely different styles of wine depending on whether they been aged with flor or exposed to air. Fino is always the lightest, most delicate and driest style (usually bone-dry), characterised by the yeasty flavours imparted by flor and is usually highly aromatic and refreshing. It has alcohol of around 15-16% which isn't much more than that found in some of today's powerful table wines. In Jerez, the flor tends to die back during the heat of summer, which creates a deeper colour with more delicacy.
An important variation on this style, though the wine is made in exactly the same way, is Manzanilla. It comes from the coastal town of Sanlúcar. This is saltier and more savoury in flavour with a lighter pale-straw colour. This is because Sanlúcar is subject to coastal breezes that impart a briny tang to the wine.
"Olives destroy most wines, but not these"
The reality is more prosaic; Sanlúcar's coastal location is cooler but more humid than in inland Jerez. This means that the flor does not die back in summer and so its extra vigour imparts more powerful flavours. Fino and Manzanilla are released relatively young, at between five and ten years old. A novice might be best to start with Fino and become accustomed to the more-ish yeast and brine flavours. Those finding this irresistible will soon want to discover Manzanilla! Both are best served well-chilled and are brilliant with seafood, grilled fish or gazpacho. There is no better partner for oysters or sardines. Both also make brilliant apéritifs – olives destroy most wines – but not these.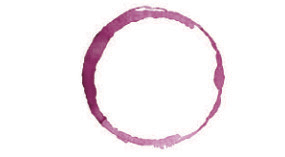 There is a further sherry initially influenced by flor – Amontillado. These start out as Fino but spend much longer in the solera, usually at least 15 years. By this time the wine has run out of the nutrients that the flor needs, so it dies and oxygen begins to take over – hence the wines becomes much darker in colour and takes on additional flavours and aromas of nuts and butter. Again there is a similar development for Manzanilla, known as Manzanilla Pasada. Try them with ham, particularly pata negra, or with a salad that has plenty of balsamic vinegar added. They are particularly versatile drinks, good with Tapas dishes.
"A glass with a large piece of Manchego cheese hits the spot"
Back then to Oloroso. This is the style that did not develop flor in the solera, a more alcoholic drink reliant on oxygen to work its magic and needing at least 10 years ageing. Over this time the wine is concentrated through evaporation and becomes golden and richly textured. Indeed, Oloroso is potentially one of the world's longest lived wines and can evolve for more than a century. Smelling of nuts, they are dry powerful wines with nuts, figs, dates and raisins present on the palate. You'll find age-dated releases – not a vintage year but rather at the age of withdrawal from the solera, for example at 20 years, 30 years or longer. Roasted meats or mushrooms work well but a glass with a large piece of Manchego cheese hits the spot.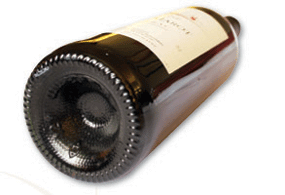 Finally, look out for that rarity in dry sherry – Palo Cortado. Best described as combining the aromas of amontillado with the body and palate of an oloroso, you'll find mahogany colours, bitter orange and butter in a wine marked by enormous complexity. Palo Cortado is essentially a nonconformist, where the wine started out as a fino but simply didn't develop much flor and so was then fortified again to encourage early oxidation before many years of subsequent ageing. Oxtail and winter stews make the best match for what some regard as the king of sherry.
"Sherry is virtually the last place on Earth where you can drink high quality wines for so little outlay"
This can only be the briefest of introductions to dry sherry, I've ignored the sweeter commercial styles concocted by adding sugar to the dry wines. No room here either for those superb naturally sweet wines made with Moscatel or Pedro Ximénez grapes that go so well with desserts. It's also amazing to recall that sherry starts out in life as a dry white wine before it evolves into such a versatile range.
For the aficionado there is a lifetime of discovery, so I hope this will encourage you to embark on your own journey – I've chosen examples of all six dry styles to start you off. All offer terrific value; many come in handy-sized half bottles and most are easily available. Just serve in a normal wine glass. Sherry is virtually the last place on Earth where you can drink high quality wines for so little outlay.
RIP Aunt Ethel.