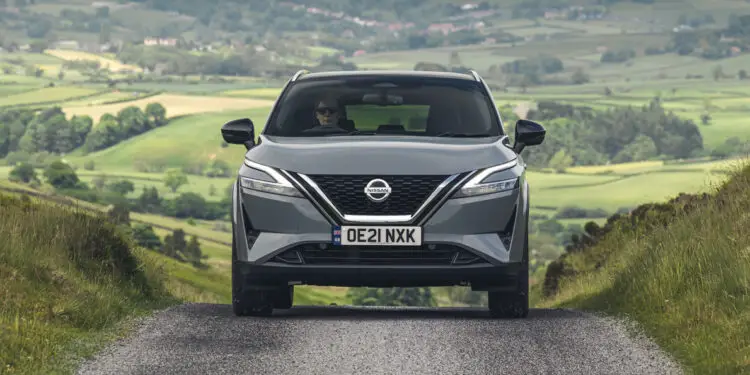 By Liam Bird
Remember Mondeo Man, the Mr Average-type that drove a saloon – or more likely a hatchback – no doubt with wife and 2.4 kids in tow, in the early 1990s? "The backbone of the country" is how The Sunday Times once described him. A normal hard-working kind of fellow, living a pleasant, normal life, somewhere in suburbia, probably. He was an invention of course, a relatable benchmark dreamt-up strictly for PR purposes, but you get the idea.
Fast forward to today, and the Mondeo is no more; Mondeo Man is enjoying retirement too. SUVS are the the preferred mode of 21st century family transport, and now suburbia, and the school-run, is very much territory in which to find them.
You can't mention SUVs without mentioning the Nissan Qashqai. It was the first, it defined the compact high-rise-hatchback genre, and it sold in droves. It's the most popular Nissan model ever, the UK's seventh best-selling car. Make no mistakes, The Qashqai is the benchmark.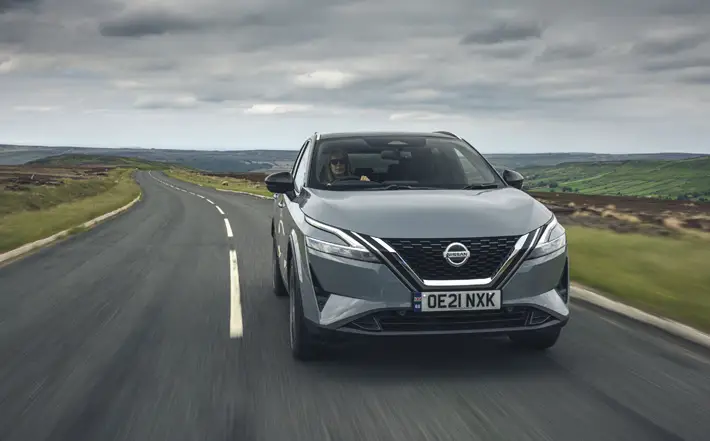 "Sharper handling"
And yet when a friend asked me what I thought of the new Qashqai that Nissan were kind enough to lend me recently, the only thing I could think of saying was, "It's very pleasant". Talk about damning something with faint praise… In my defense, the correct definition of pleasant is: giving a sense of happy satisfaction.
And that's exactly what the Qashqai does. Now in its 3rd generation, Nissan's perennial cross-over mixes practicality, reliability, space, and certain zeitgeist capturing style, in a package that's big enough to seat 5 adults in relative comfort while still being small enough to fit in an average sized multi-story carpark space. It's longer than before – to improve rear seat space, but it's lighter and stiffer too, thanks to the boot lid now being made from composite, and certain other panels from aluminium. It's also more attractive to look at – the amorphous soft-cornered crossover look banished in favour of sharper creases, slim-line lights, and new chunky looking alloy wheels.
Speaking of wheels… Qashqais shod with 19 inch alloys get torsion beam rear suspension, whereas those with 20 inch rims benefit from a multi-link set-up that promises sharper handling and better ride comfort.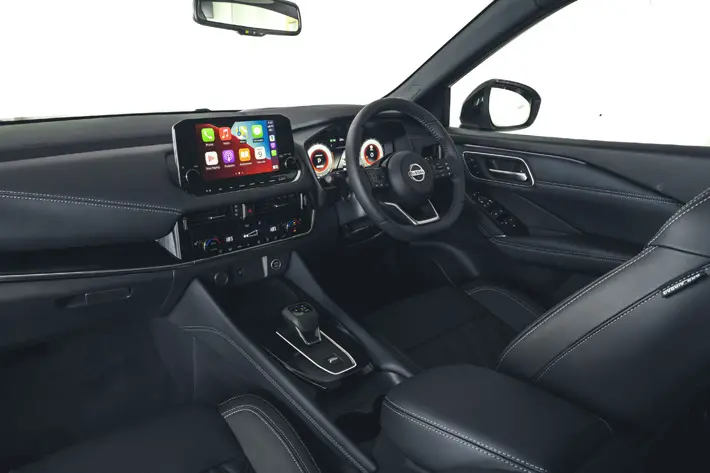 "More poised"
Engine choice is similarly simple, there's really only one – albeit available in two states of tune, 138bhp or 156bhp – Nissan's 1.3-litre turbocharged four-cylinder with mild hybrid assistance. It utilises a belt-starter generator operating a stop/start system that also ups torque and, on the automatic transmission, provides a fuel-saving coasting function. You also get to choose whether you want your Qashqai with a manual or automatic gearbox, and two-wheel-drive or all-wheel-drive. Nissan loaned me a 156bhp (158ps, hence the name) Tekna+ with the do-it-yourself shift.
Like everything else about the Qashqai, there's little cause for complaint, with the engine at least. It's no rocket ship – even with 158bhp 0-62 mph takes 9.5 seconds – but there's sufficient oomph for day-to-day duties, and you should see the best-part, if not a little more, than 40mpg on a longer run. If only the manual gearbox felt better. You need to keep stirring things to make the most of the engine's torque – pick the wrong gear and the Qashqai can feel somewhat breathless. The manual's long throw and vague shift action is the last thing you need, especially in traffic, or out here in the hills. My advice: Buy the auto. As for handling… Well, the steering is perhaps a tad light, and it rolls a little in corners. It's an SUV, what exactly did you expect? That said, it does now feel significantly more poised and alive than it once did.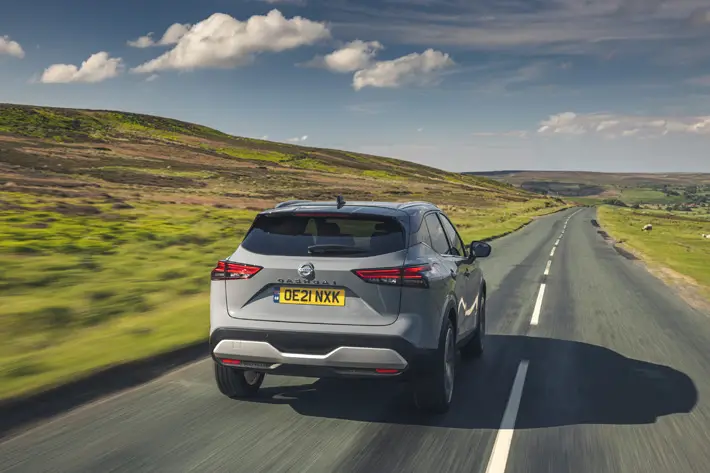 "Well-judged"
There are improvements inside too. Everything you touch feels soft and tactile, the ergonomics have clearly been given a lot of thought, and the use of materials is very well-judged. There may not be quite the interior glitz of something considered to have a more premium badge, nevertheless, there's a certain something about the inside of the new Qashqai that makes you question whether that premium badge is worth its extra cost. The buttons – fortunately not everything is touchscreen controlled (hoorah!) – feel well engineered, the sat-nav is clear, the seats are comfy for mile after mile… There's even a heated steering wheel.
As for practicality, which let's face it, is why you buy a Qashqai: The boot's a nice size – there's even a divider and some well placed hooks to stop your shopping sliding around and you can store the load cover beneath the boot floor. The rear seats fold flat, and the rear doors open to 85 degrees for very easy ingress. That's enough, surely, to keep even the fussiest (or the fattest) of passengers happy.
Believe it or not it is fifteen years since Nissan first brought us the Qashqai. It set the standard. After a week in the company of its newest incarnation I'd say it still does.
Nissan Qashqai Tekna+ 1.3 DIG-T 158 Petrol
Engine: 1,332cc 4Cyl Petrol turbo
Transmission: 6-Speed Manual, front wheel drive.
Power: 156 bhp @ 5,500pm
Torque: 206 lbft @ 1,800 – 4,000 rpm
0-62 Mph: 9.5 Sec
Max Speed: 128 mph
CO2: 146g/km
MPG: 43.6 (combined)
Price: £34,175 otr. (Car driven £35,320)