Top 5 Flower Delivery Businesses in Leeds
Flowers are one of the best ways of showing your romance and affection for a loved one. Each bloom carries a specific meaning. But finding the right blooms can prove to be a challenge. The good news is that there are plenty of businesses that will simplify the process, allowing you to choose your bouquet online and get the flowers delivered to your house. Here are your top five flower delivery options in Leeds.
My Express Flowers
There are plenty of things that set My Express Flowers apart. First, they have a huge selection of blooms to choose from, so you will be able to find something to suit any occasion. You will be able to filter based on the event, type of bloom, colour, or price. Because of this, it will be easy to find the perfect bloom for you.
Plus, their flowers are sourced from the Leeds area. This ensures that they are delivered fresh, so they have a beautiful scent. With the right care, your blooms will be able to last for a week or more. Even better, they provide same-day delivery, including on public holidays. You can also track your order online, receiving an SMS confirmation when your bouquet arrives, so you can expect a stress-free flower delivery in Leeds.
Arena Flowers
This online florist helps you create a beautiful bouquet that is sure to make your loved one smile. Every bouquet is hand-tied by a local Leeds florist. Then, you can expect next-day delivery. But the thing that makes this florist unique is their ethical commitments. For example, they don't use any single-use plastics in their packaging and plant trees to offset their carbon impact. They plan to plant 2.2 million trees by the end of 2022.
Interflora
Interflora allows you to gain access to a huge range of local flower shops, both in the UK and around the world. They also have a huge range of flowers for you to choose from and everything will be picked fresh. You can also send in a custom order for a unique bouquet. If you order by 3 pm, you will be able to get same-day delivery.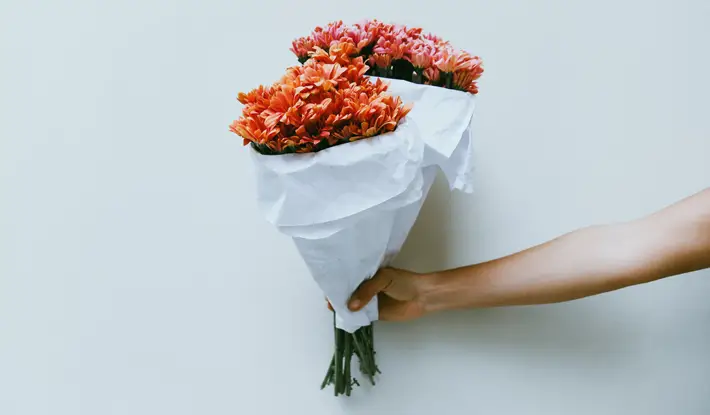 Appleyard Flowers
This flower delivery service has plenty of products to choose from. They have plenty of beautiful flower blooms that are sure to add a little colour to your house. You can even arrange for a subscription box. If you prefer, you can arrange for a houseplant, which can last for several years when they are properly maintained. They also offer hampers and other gifts, like bottles of wine. You will need to get your order in by 1:30 for same-day delivery.
Freddie's Flowers
This is a unique approach to gifting flowers. It will be a subscription box, sending you new flowers each month. As they are all sent as buds, they will last for a long time and release some beautiful fragrances. Some blooms might be able to last for up to two weeks. The box also comes with a guide on how to structure your arrangements and care for your flowers. Through the website, you can customize your subscription, so you can easily pause it if you go on holiday.
Conclusion
You no longer have to take time out of your busy day to visit a florist in person. Now you can make your selections online, finding a beautiful bouquet within minutes. Then, you can choose a provider that offers same-day delivery. They'll work with a local Leeds florist to get the freshest flowers. Finally, your blooms will be dropped at your door within a few minutes. So, try one of these options and experience how easy ordering flowers has become.