BBC Big Band: The Music of James Bond… and Beyond! – Live Review – York Theatre Royal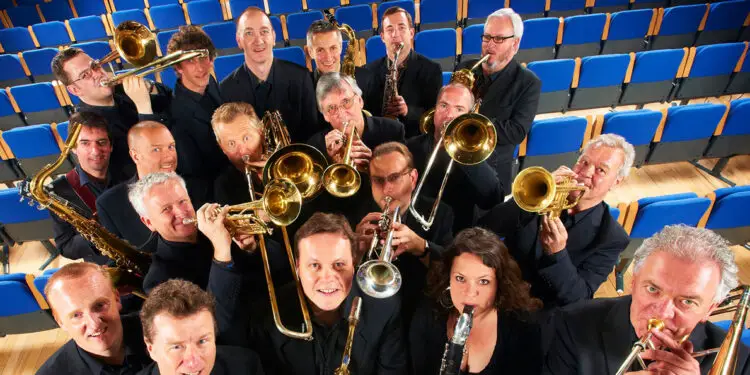 By Karl Hornsey, April 2022
Words such as legend and icon are very much overused these days, but it's hard to describe the latest evening's entertainment at York's Theatre Royal without coming out with at least one of them. Mix together a combination of songs from the James Bond movies with the BBC Big Band and arranger/composer Barry Forgie, and you've got a whole load of legends and icons right there on stage.
The origins of the BBC Big Band can be traced back to the late 1920s and they remain one of the most revered artists in their genre to this day, while the songs of Bond has been of interest to filmgoers and music lovers alike since the franchise began a remarkable 60 years ago. And to tie things in rather neatly, John Barry, that most celebrated of Bond composers just happens to have been born right there in York back in 1933. With those stars aligning, this always promised to be a special evening – and so it turned out.
From the moment the band belted out Monty Norman's 'James Bond Theme' they had the audience in the palm of their hands, performing a selection of songs in their traditional and original format, plus some, such as 'Nobody Does it Better' and 'For Your Eyes Only', with a twist. While several of the film scores were played as instrumentals by the audience, they were also joined on stage by the outstanding vocal talents of Iain Mackenzie and Emer McPartland, whose energy lifted the concert to a whole new level.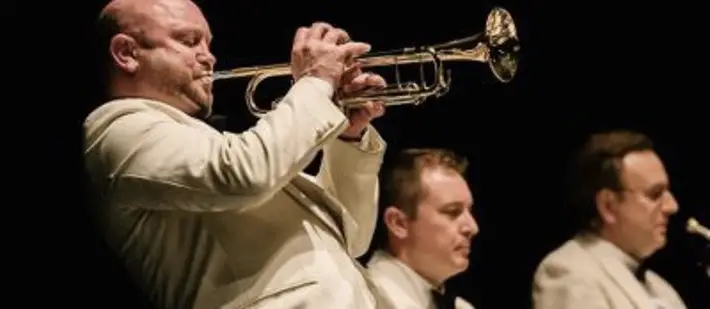 "No film score is off limits"
At more than two hours long, there was something for everyone in the selection of themes and songs from the Bond movies, from the early favourites such as 'From Russia With Love', 'Thunderball', 'Goldfinger' and 'You Only Live Twice', through relatively modern additions to the series in 'The World is Not Enough' and 'Skyfall', right up to the last entry 'No Time to Die'. As well as various Bond themes, there's a thread through the playlist of film and TV tunes that either fed into the creation of Bond tunes or those that were inspired by them or inhabited the same genre, such as 'Mission Impossible', 'Austin Powers', 'The Pink Panther', 'Peter Gunn' and 'Walk on the Wild Side', which provided an interesting break from all things Bond.
The perception of a 'big band' may be that of largely brass instruments, of which of course there were plenty, but perhaps the most impressive element to the BBC Big Band is the phenomenal range of instruments that its members can, and do, play. Which in turn means that no film score is off limits. The musicianship of the gentlemen on stage in front of us really was an absolute pleasure to be witness to.
But all good things come to an end, although the band quite possibly saved the best til last, with a rollicking and raucous rendition of the Paul McCartney-penned 'Live and Let Die' that left the audience heading out into the night shaken and more than a little stirred.