The Americans – Live Review – Leeds Brudenell Social Club
By Victoria Holdsworth, February 2018
Support for The Americans this evening came from London born, Scottish based singer songwriter, Withered Hand. Whilst I'm sure there is a euphemism in there somewhere, his singing persona was slightly more engaging than his depressed David Baddiel stage act, which mainly consisted of a running commentary about his cold.
Whilst his vocal capacity was probably not at its best this evening, there is a familiarity to his voice and he was very easy to listen to in a Counting Crows sort of way, although he did forget the lyrics to his song 'California'. I did however find his stage shuffling a little disconcerting and I couldn't help but wonder if he needed the bathroom or was just trying to keep himself on track trying to remember what he was actually doing.
Tonight there are three gigs going on simultaneously in The Brudenell, and we are slap bang in the middle of both. With some beats coming from one side room and some heavy bass reverb coming from the other side of the stage, the main act tonight had their work cut out, but they seemed to destroy any competition after the first few opening bars.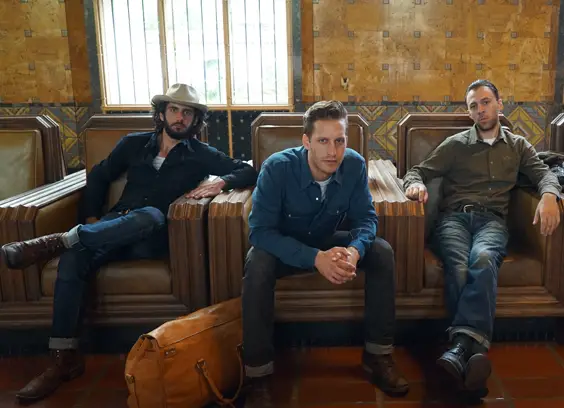 "Distinctive sound"
The Americans are on the last night of their tour and lead singer Patrick looks as though he just came from an audition to play James Dean as he straps on his guitar, kicks his heel to the ground with a rebellious attitude, strikes up the first note and they're ready to show the other two bands just what a real rock 'n' roll band sounds like.
From the opening tunes there is no disguising The Americans have taken the Americana sound and made it into contemporary music that incorporates elements of various roots music styles, including country, rock, folk and bluegrass, resulting in a distinctive sound that lives a world apart from the pure forms of the genres upon which they may draw.
Their unique twists and playing styles make them stand head and shoulders above the rest and it all culminates into a soundtrack worthy set which could be listened to under an orange hued, half-moon 1950's sky in any Southern state.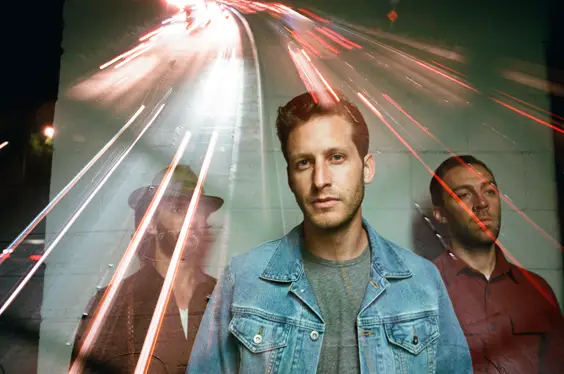 "Exceptional reworking"
The Americans' music isn't all fraught with hard-charging rock chords, blistering solos or heart pounding drums, it also has a more gentle side to it. The likes of 'Harbour Lane' showcases some fine rolling drum licks from multi-instrumentalist Tim Carr, whose presence and playing style can be likened to a young John Densmore.
Each song is a masterpiece of song writing, which shows maturity and wisdom beyond the writer's years, and contains some haunting chords which casually break through the rockingly rolling rhythms. If you stop for just one second to listen to these guys, I guarantee you will be picked up by the tornado, swept down life's dusty highway and be having a drink in the bar with them all afterwards when it has calmed down.
The Americans are not just here to play their new album in its entirety and disappear, like some acts, they let us delve into their musical pasts with some exceptional reworking of some old time Americana tunes that they would discover in second hand stores or from their parents and grandparents personal collections.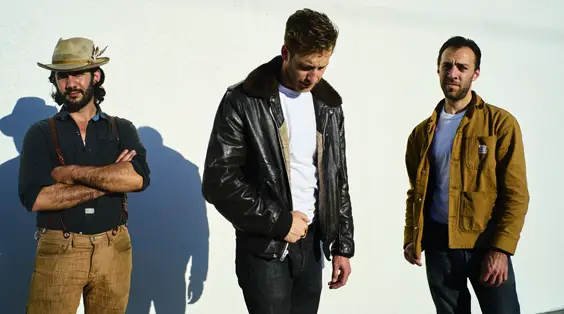 "Tight and intuitive"
There is also a dramatically atmospheric performance of their first song called 'Gospel Road', and just the wealth of talent in that one song alone, so many fail to achieve in a life time. It really is hard to believe that they are still a relatively new band with so much depth and richness to their work.
The vocals are ballsy and bluesy and Ferris's voice never falters once through the entire set. The musicianship between them all is so tight and intuitive.
'I'll Be Yours' as a track and an album are instantly hook worthy and 'Stolen' shows a slightly darker side to their music, in a LA Woman kind of way.
The Americans kept playing until someone's hand was hovering over the socket and there is an extended encore of another three songs, but you feel they could have played all night. The Brudenell crowd would have let them.
An outstanding performance that I shall never forget – and cannot wait to see again.