The Dove (1974) – Film Review
Director: Charles Jarrott
Cast: Joseph Bottoms, Deborah Raffin, John McLiam
Certificate: PG
by Sarah Morgan
Sometimes a film can be less than the sum of its parts – and that is certainly the case with The Dove.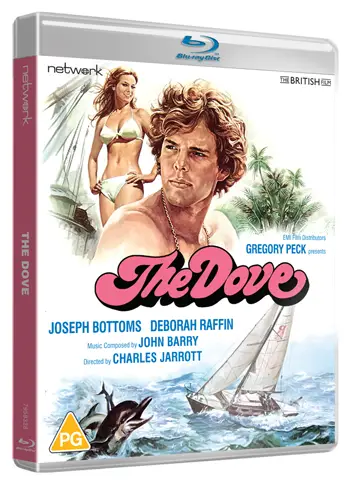 Produced by Gregory Peck, directed by Golden Globe nominee Charles Jarrott, with cinematography by the peerless Sven Nykvist and a sumptuous score by multi-Oscar-winning, York-born composer John Barry, it really should have been a huge critical and commercial success, especially when you throw in the fact it's based on a fascinating true story. And yet now, 47 years since its big screen release, it's pretty much forgotten.
"Various calamities"
At the time, Peck was moving away from acting to producing, but The Dove's failure was one of the factors that persuaded him to get back in front of a camera rather than being behind it, for which we can be thankful – perhaps if it had been a success, he wouldn't have appeared in either The Omen or The Boys from Brazil, two hugely entertaining movies made later in the 1970s.
It's Joseph Bottoms, brother of the more famous actors Timothy and Sam Bottoms, who takes the lead here as Robin Lee Graham who, in 1965, at the age of 16, set off to circumnavigate the globe alone in a 24-foot sloop known as The Dove.
The film charts his adventures, which involve various calamities, a sort of nervous breakdown and falling in love with Patti, an American girl on a global gap year he met en route; they eventually married and had two children.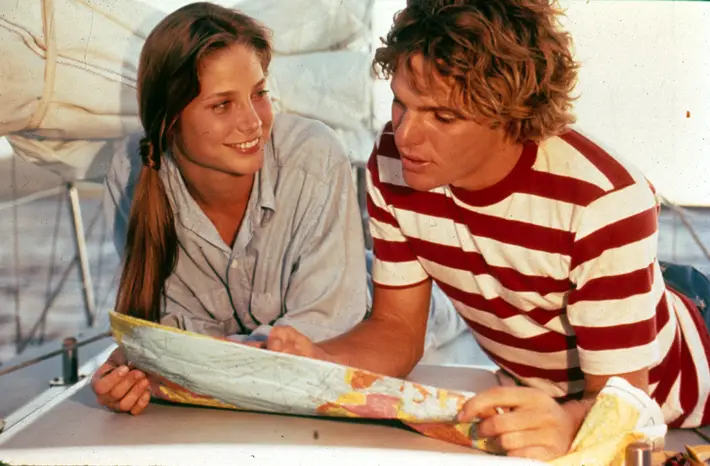 "Missed opportunity"
With all that going on, you would expect to be riveted, but instead it's all a little bland and the characters are too nicey-nice for their own good. There's a distinct lack of tension too (apart from the moment in which Robin's pet cat falls into the ocean just as a random shark happens to be passing by), while Bottoms is more wooden than the boat he's sailing in.
However, it does look good. Nykvist – as you might expect from a double-Oscar-winner – creates atmosphere on even the calmest of seas, dancing light across the surface of the water in a most beautiful fashion. He also captures the vivacious local colour of various destinations as Robin and Patti meet up at numerous far-flung places.
A missed opportunity, The Dove is little more than a curiosity piece on the CVs of all involved. And that's a shame, because with a little added drama, it could have been a lot more than merely a nicely shot travelogue.
The Dove is released on Blu-ray by Network, £17.99