The Bird with the Crystal Plumage (1970) – Film Review
Director: Dario Argento
Cast: Tony Musante, Suzy Kendall, Eva Renzi
Certificate: 15
By @Roger Crow
A little over 50 years ago, this fascinating offering redefined the 'giallo' genre of murder-mystery thrillers and catapulted writer/director Dario Argento to international stardom.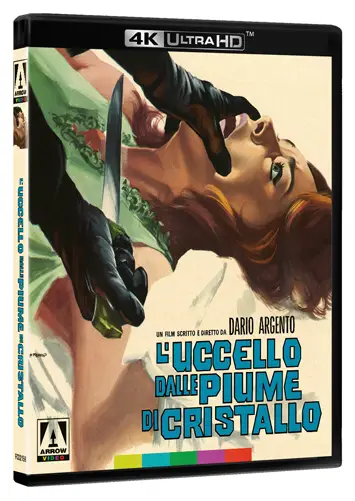 It also established the key traits that would define Argento's filmography, including lavish visuals and a flare for wildly inventive, brutal scenes of violence. See his offering Tenebrae reviewed elsewhere if you want further proof.
"Grows obsessed"
The plot: Sam Dalmas (Tony Musante) is an American writer living in Rome. He inadvertently witnesses a brutal attack on a woman (Eva Renzi) in a modern art gallery. Powerless to help, he grows obsessed with the incident. Convinced that something he saw holds the key to identifying the maniac terrorising Rome, he launches his own investigation parallel to that of the police, regardless of the danger to both himself and his girlfriend Giulia (Suzy Kendall).
There are times when some of the scenes are maddeningly frustrating, such as the inevitable attack on Giulia. The killer scratching away at a wooden door to gain access may be seen by some as a way of prolonging the suspense, but Kendall's character is a useless heroine, even in an age when scream queens did little else except fall over a lot and look helpless.
(Suzy was far better in Assault, which was released a year after The Bird with the Crystal Plumage).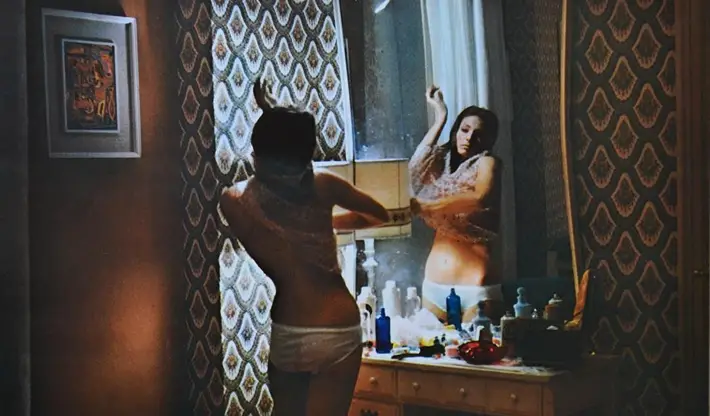 "Wondrous score"
A scene with an eccentric artist might leave some cat lovers reaching for the off button. But while the movie may be littered with problems, its positives far outweigh the negatives. And one of the best things about it is I was still guessing who the killer was in the final few minutes.
The cinematography by maestro Vittorio Storaro is terrific. He memorably lit The Conformist in the same year, and set the bar absurdly high for all Directors of Photography.
The wondrous score by Ennio Morricone only adds to one of the most acclaimed genre offerings of 1970.
It looks terrific in its HD glory, and thanks to a twist in the final minutes, you may get the urge to watch the whole thing again from a different perspective.
Watch it as a double bill with Tenebrae and you're in for a thrilling night.
4K ULTRA HD BLU-RAY LIMITED EDITION CONTENTS:
- New 4K restoration from the original negative by Arrow Films
- 4K (2160p) UHD Blu-ray presentation in Dolby Vision (HDR10 compatible)
- Restored original lossless mono Italian and English soundtracks
- English subtitles for the Italian soundtrack
- Optional English subtitles for the deaf and hard of hearing for the English soundtrack
- Audio commentary by Troy Howarth, author of So Deadly, So Perverse: 50 Years of Italian Giallo Films
- Black Gloves and Screaming Mimis, an interview with author and critic Kat Ellinger exploring the film's themes and its relationship to both the giallo and Fredric Brown's novel The Screaming Mimi
- The Power of Perception, a visual essay on the cinema of Dario Argento by Alexanda Heller-Nicholas, author of Devil's Advocates: Suspiria and The Giallo Canvas: Art, Excess and Horror Cinema, reflecting on the recurring theme of perception and the role of art in Argento's filmography
- Crystal Nightmare, an interview with writer/director Dario Argento
- An Argento Icon, an interview with actor Gildo Di Marco
- Eva's Talking, an archival interview with actor Eva Renzi
- Original Italian and international theatrical trailers
- 2017 Texas Frightmare trailer
- Image galleries
- Illustrated collector's booklet featuring writing on the film by Howard Hughes and Jack Seabrook, and a new essay by Rachael Nisbet
- Fold-out double-sided poster featuring two original pieces of poster artwork
- Six double-sided, postcard-sized lobby card reproduction artcards
- Limited edition packaging with reversible sleeve featuring two original pieces of poster artwork
The Bird With the Crystal Plumage is released on Limited Edition 4K UHD Blu-ray by Arrow, £34.99