A Tree Grows in Brooklyn (1945) – Film Review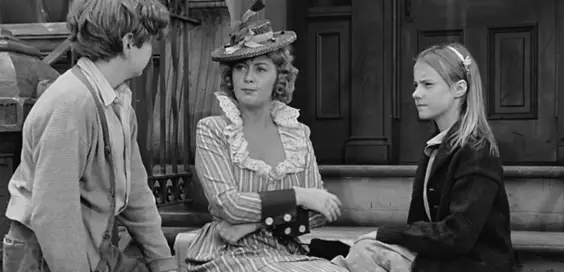 Director: Elia Kazan
Cast: Dorothy McGuire, Joan Blondell, James Dunn
Certificate: U
by Sarah Morgan
In 2010, A Tree Grows in Brooklyn was selected for preservation in the United States National Film Registry by the Library of Congress as being "culturally, historically, or aesthetically significant".
After reading the synopsis, I was a little sceptical about its supposed merits – it sounded a little too sickly sweet– but I can confirm that it deserves all the plaudits it's received since it was released in cinemas in 1945.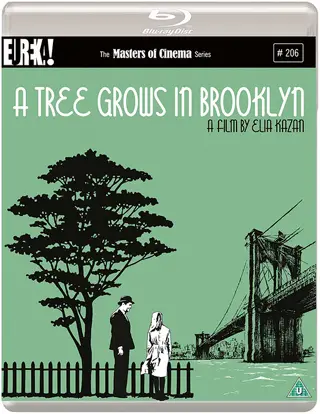 It's based on a semi-autobiographical novel by Betty Smith and focuses on an impoverished second-generation Irish-American family living in the New York district at the turn of the 20th century.
"Unexpected and heartbreaking"
At the centre of the story is Francie Nolan, a bright young girl who spends her spare time either working her way through the local library's books in alphabetical order, or helping her mother Katie make ends meet by selling scrap metal with her younger brother Neely.
Their father Johnny is a singing waiter and work is often scarce. Although he loves his family, he's also an alcoholic who, it's suggested, drinks his wages.
While Katie is keen to keep everybody's feet on the ground –- perhaps because she has to shoulder the majority of the burden of keeping the wolf from the door – Johnny is a dreamer, always thinking up schemes. But he also recognises Francie's academic talents and makes sure she attends the best school possible, even if it means bending a few rules.
However, when Katie discovers she is expecting a third child, matters take an unexpected and heartbreaking turn.
"Sense of hope"
Dorothy Maguire is perhaps the most recognisable member of the cast, playing Katie with dignity, but it's Peggy Ann Garner, then just 13 years of age, who holds the entire tale together as Francie; why she didn't go on to have an impressive career as an adult is a mystery because she's mature beyond her years here.
It's only fair to mention James Dunn too, who won an Oscar for his sparkling portrayal of Johnny, a caring father with a terrible weakness. Joan Blondell also shines in a small role as Katie's sassy sister.
Expect tears aplenty, but have no fear – viewers are left with a sense of hope by the time the end titles roll.
Special features include a documentary about the making of the film, which has an archive interview with director Elia Kazan, as well as memories from Ted Donaldson, who played Neely and is the only surviving member of the cast.
9/10
'A Tree Grown in Brooklyn' is released on Blu-ray by Eureka, £19.99