New York Fight Nights by Thomas Myler – Review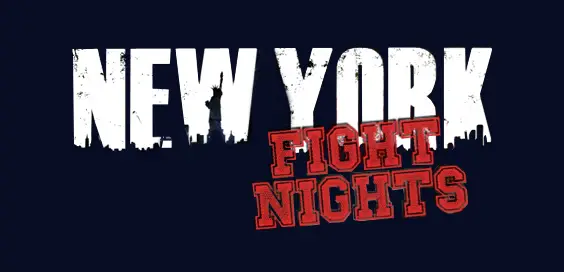 By Karl Hornsey
What historian, broadcaster and journalist Thomas Myler doesn't know about boxing isn't worth knowing, and he has once again mined the depths of his knowledge to add another excellent book to his already impressive catalogue. This time Myler, who I first came across a few years ago with his insightful Boxing's Hall of Shame, concentrates on New York, which was the fight capital of the world until Las Vegas's relatively recent rise to prominence.
With its array of iconic venues, including Yankee Stadium, the Polo Grounds and, of course, Madison Square Garden, bouts in New York took on a magic and mystery of their own, and Myler has recreated those wonderfully here, ranging from 1899 through to 2000.
"Fantastic history of the sport"
One of the highlights of this book is the range of fights and fighters covered, with several high-profile pugilists, including Joe Louis, Rocky Marciano, Lennox Lewis and Henry Armstrong, but then also some bouts that only a true aficionado would be familiar with, meaning there really is something here for everyone.
With a span of just over a century of fights, this is a fantastic history of the sport and the social issues surrounding it, with Myler not simply diving into each bout, but offering a full perspective of each occasion. The fighters' back stories are chronicled in detail, as well as what happened to them after the fight in question, with each bout analysed almost round by round, building up the drama if the reader is unfamiliar with the result.
The whole of the book has been fantastically researched and gave me a feeling of what it would be like to actually have been there at ringside, soaking up the atmosphere and watching what was about to unfold.
"Worthy addition to the canon"
The chapters about boxers that I knew little about proved the most enjoyable to me, including Harry Greb v Mickey Walker and Jack Doyle v Buddy Baer, and Myler doesn't pull his punches in giving his opinions on some of the seedier side of the sport, while I was delighted to unearth snippets of information on those bouts that I thought I knew plenty about.
I could quibble about the odd error, such as calling trainer Manny Steward both Steward and Stewart in the same sentence, which irked, but that didn't detract from my enjoyment of this book, especially as it can either be gobbled up in one go, or dipped into chapter by chapter, and it's a worthy addition to the canon of boxing writing.
'New York Fight Nights: A Century of Iconic Big Apple Bouts' by Thomas Myler is published by Pitch Publishing, £12.99 paperback